Chris Brown Finally Served With Karrueche Tran's Restraining Order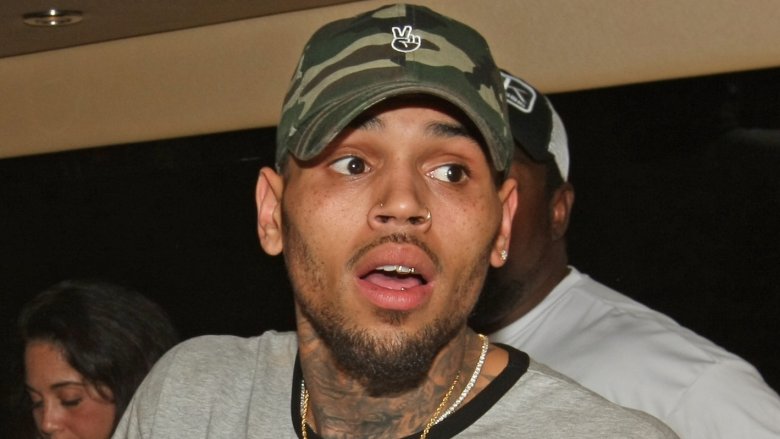 Getty Images
Chris Brown must officially keep his distance from his ex-girlfriend Karrueche Tran.
According to TMZ, Brown was served with a temporary restraining order on May 4, 2017 while celebrating his 28th birthday in Houston, Texas.
After splitting with Brown in 2014, Tran filed for a restraining order on Feb. 17, 2017, accusing Brown of harassing her. In court papers, she stated, "[Brown] threatened to kill me to others, threatened me via text messages and threatened to harass my friends."
Tran, 28, also claimed that Brown threatened to shoot her and added, "Around the second week of February, he told a few people that he was going to kill me. He said if no one else can have me, then he's gonna 'take me out.'"
The model also alleged that Brown's abuse toward her began "years ago" and that he'd punched her in the stomach and pushed her down the stairs. Tran was granted a temporary restraining order at the time that lasted until her court date in March 2017.
"Make sure ya'll don't be listening to all this bulls**t, man," Brown said in response at the time (via Hollywood Life). "What all them other people on the outside doing, let them do what they doing. I don't know what the f**k they talking about."
Tran's attorney Michelle Trigger has expressed "relief" after Brown, who had previously dodged the court papers, was successfully served. "This has been a frustrating endeavor trying to serve someone who was clearly evading service," she said in a statement to E! News. "I feel better knowing she is safe and we can now focus on securing her a permanent restraining order, rather than playing cat and mouse with Mr. Brown."
Tran and Brown's next court date is scheduled for May 23, 2017.