Why Hasn't Kieran Culkin Met His Brother Macaulay's Son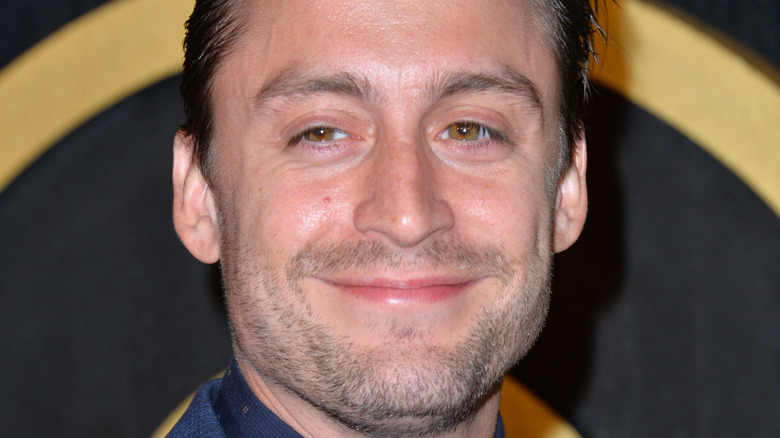 Feature Flash Photo Agency/Shutterstock
Kieran Culkin is one of Hollywood's most talented stars. If his last name sounds familiar, it's not just because he's also the younger brother of Macaulay Culkin. While his older brother has become a bit more of a recluse in recent years, Kieran has been more visible, starring in the Emmy award-winning television series "Succession" as Roman Roy. Kieran has also starred in films such as "She's All That," "Igby Goes Down," "Infinity Baby" and more.
Aside from being a successful actor, Kieran is also a doting father to his two children — daughter Kinsley and a son whose name has not yet been revealed publicly — according to People. Kinsley was born in September 2019, and her mother and Kieran's wife Jazz Charton shared the news on Instagram. "I've never been more in love and we've never felt more complete," she wrote. 
Despite his family man status, Kieran has self-admittedly not been the model uncle to Macaulay's son who was born earlier this year. He revealed in an interview that he has yet to meet his nephew in person. Find out the reason below.
Kieran Culkin hasn't met his nephew because of logistic reasons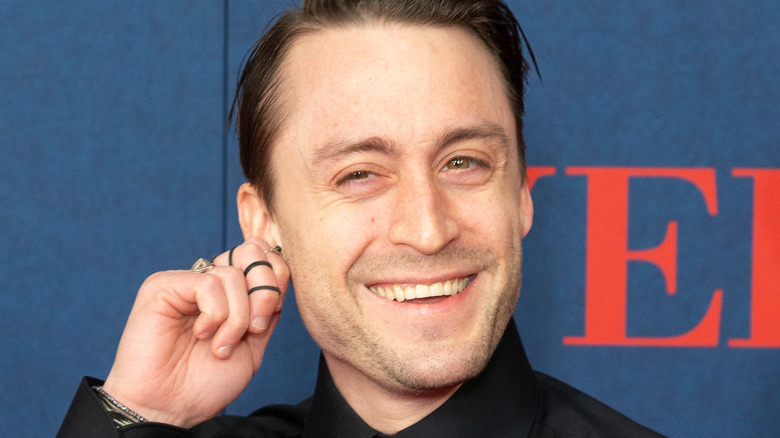 Lev Radin/Shutterstock
At the Season 3 premiere event for Succession on October 12 in New York City, Kieran Culkin told Access that there are a few factors about why he hasn't met his older brother Macaulay's son yet. "I haven't actually met his son yet because he lives in California and there's been work and a pandemic and all that stuff," he said. He also joked that he didn't need to give any parenting advice to Macaulay because, "the best advice that someone gave me when I became a new parent was don't take anyone's advice, you'll figure it out."
Macaulay and wife Brenda Song welcomed their first baby, a son named Dakota Song Culkin, on April 5. Their son's name has a special meaning because they named him after Macaulay and Kieran's deceased sister, Dakota Culkin, who tragically died in a car accident in 2008.
Although Kieran has yet to visit his nephew, we're sure that he'll take on uncle duties sooner rather than later as life is slowly returning back to normal with COVID-19 restrictions loosening and traveling becoming more common.