How Plastic Surgery Damaged Reid Ewing's Career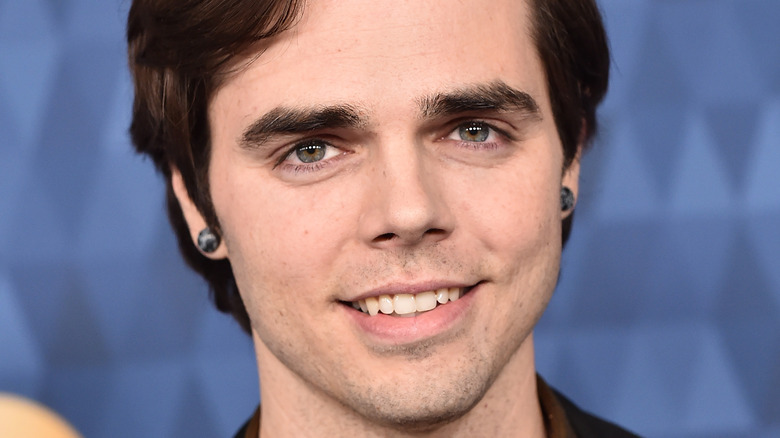 DFree/Shutterstock
Reid Ewing is most well known as Dylan on "Modern Family," the on-and-off boyfriend of main character, Haley Dunphy. In an interview with GED Magazine in 2019, he discussed how he became an actor, delving into his years on the popular sitcom. Ewing told interviewer Alexander Rodriguez that he ventured into acting as a kid and discovered that it came naturally to him. However, his move to Hollywood would prove bittersweet.
Although he landed the role on "Modern Family," the part wasn't full time and Ewing struggled to find enough work. This may explain why Ewing says he never formed close relationships with his fellow cast members on the show: "I don't have amazing bonding stories and none of them are like my best friend, but I honestly respect them all." Despite this, Ewing found the cast "charming" and said that "being a part of the mix is thrilling." 
The Florida native made headlines when he came out as gay in 2015 in a message he posted to his Twitter account (via Entertainment Tonight). In the tweet, he called a participant on "Good Morning America," Eugene Bata, "hot af." When a fan asked if the actor had just outed himself, Ewing responded that he "was never in." The "Zeke and Luther" star has made headlines for other reasons over the years, including revealing in a touching op-ed that he had undergone numerous plastic surgery procedures as the result of a mental illness.
Why Reid Ewing regrets getting plastic surgery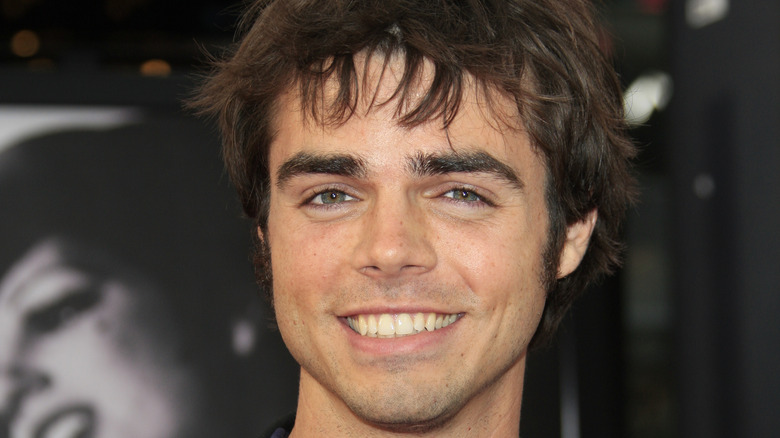 Phil Stafford/Shutterstock
In an essay published in HuffPost in 2015 titled "I Underwent Cosmetic Surgery for My Body Dysmorphia... And I Wish I Hadn't," Reid Ewing detailed his experience with plastic surgery. The actor's desire to undergo cosmetic procedures stemmed from a condition known as body dysmorphic disorder. According to Johns Hopkins Medicine, body dysmorphic disorder causes a person to experience negative thoughts about their body that impacts their quality of life.
In the HuffPost essay, Ewing described how he used to scrutinize every aspect of his body following his move to Los Angeles to pursue a career in acting. He soon decided to make corrections to his perceived flaws via cosmetic surgery. Ewing started off with cheek implants, which he says required him to wear a full-face mask while he recovered from the excruciating pain. The surgery ended up deforming his face, leading to a doctor suggesting he undergo a chin implant to correct the problem. Ewing would soon discover that every new procedure only led to the necessity of another procedure to correct for unintended deformities. 
Throughout all of these treatments, the "Good Luck Charlie" actor was forced to spend significant chunks of time away from the public to heal, which impacted his ability to pursue acting opportunities. And even when he did land an acting role, including as Dylan in "Modern Family," Ewing had to remove the implants in his face and substitute them with fillers that only served as temporary solutions. The experience caused Ewing to eventually swear off cosmetic surgery completely.
How Reid Ewing's body dysmorphia impacted his life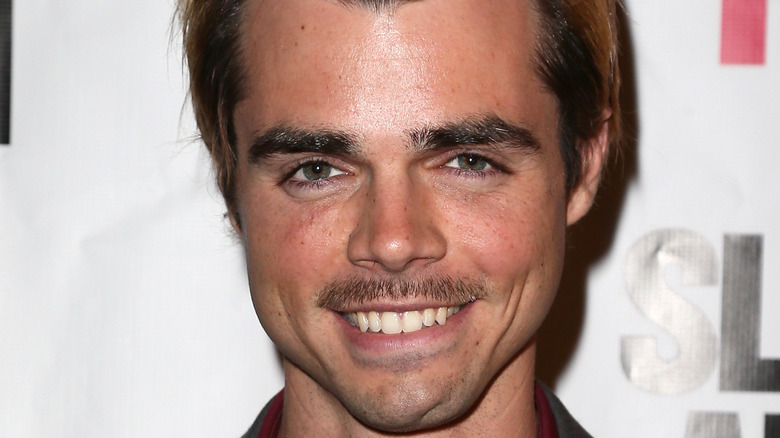 David Livingston/Getty Images
In an interview with Instinct Magazine, Reid Ewing expanded on the condition that led to him entering the vicious cycle of cosmetic surgery. His preoccupation with his body dysmorphic disorder distracted him from giving his full attention to his role as the lovable, quirky Dylan on ABC's "Modern Family." The actor told interviewers, "My particular case was very kind of invasive. It was an act of violence against myself. I wish I was a little bit more secure with myself."
Ewing explained that the years he spent on "Modern Family" were challenging since he was undergoing plastic surgery and managing his deep insecurities at the same time. Instead of properly preparing for the role, he says he was writing about body dysmorphic disorder and debating whether or not he would continue to pursue a career in acting.
In a separate interview with CBS News, Ewing admitted that acting on "Modern Family" and dealing with his body dysmorphic disorder was a "struggle" because he had to find a way to stifle the insecurities. "I had incidences that I wouldn't want them to film me from a certain angle," Ewing told the news outlet. "When you think you're unacceptably unattractive, it's very distracting, and I'd trip up over that at times." In order to cope with his disorder, Ewing seeks other things in life to give himself value, including his personality and goals.