Inside Maxine Waters' Life Before She Became A Congresswoman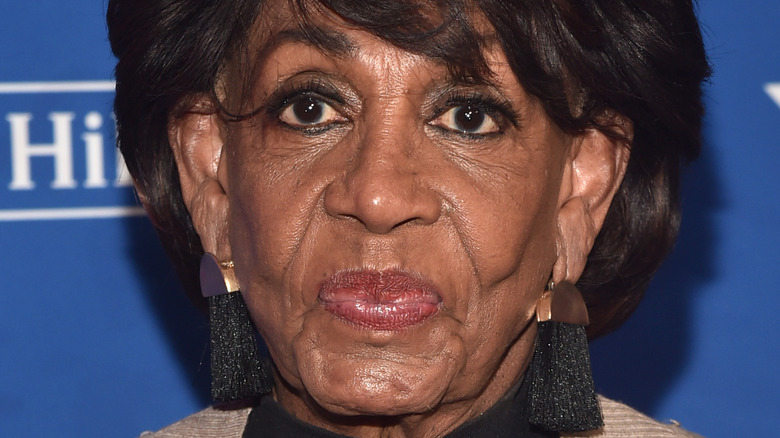 Alberto E. Rodriguez/Getty Images
Maxine Waters is someone who does not mince her words, regardless if she is speaking in front of a camera, a House committee, a packed crowd, or a peaceful protest. She's someone who stands up for the rights of citizens ,and as one of the longest-serving members of Congress, she has certainly seen it all and heard it all. She's also not afraid to reach out for help when she needs it, even if that help comes in the form of chart-topper Megan Thee Stallion.
In a joint interview with Harper's Bazaar, Waters praised the singer for an op-ed that she wrote for The New York Times called, "Why I Speak Up For Black Women." Waters told her, "I want you to know that when you speak of yourself and you say maybe people think you're being too controversial, pay that no attention. What it means is you have confidence, and not only do you have confidence, you're smart and you know how to manage yourself, your life and what you want to do."
While that's certainly advice that a lot of people can live by, a lot of people can't help but wonder how Waters' life looked before she gained a reputation of being a tough-talking, no-nonsense kind of politician. Keep scrolling below to find out.
Maxine Waters had two big dreams during childhood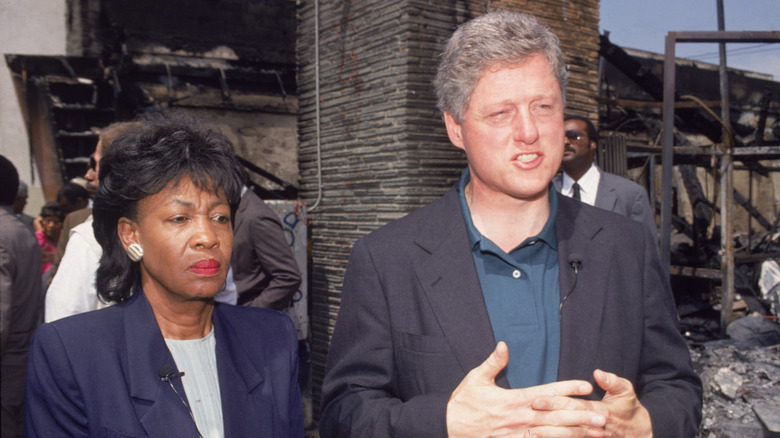 Jean-marc Giboux/Getty Images
Maxine Waters was born in St. Louis, Missouri and was the fifth of 13 children, according to her biography. In an interview with Shondaland, Waters said that growing up, she knew she wanted to be two things: a dancer and a social worker. Recalling her childhood, she said, "We had a community center. All of the neighborhoods had their own community center in St. Louis, which was really a wonderful thing for low-income neighborhoods to have a central place for activities and sports activities."
One of those activities was dance. She explained, "We did ballet, interpretive dance and all of that. So yeah, I wanted to be a dancer. I loved Katherine Dunham." On the flip side, her upbringing added another career aspiration: "I also wanted to be a social worker because, when we were on welfare, we were visited by social workers. It seemed like they had so much power."
Wanting to realize her dreams, Waters enrolled at the Los Angeles State College and earned her bachelor's degree in sociology in 1971. She married her husband Sid Williams in 1977, and soon after, ran for office in the California State Assembly. Waters says that if it weren't for her community and the help that she got during those early days of her political career, she wouldn't be where she is today. And while she's been in the political sphere for decades now, "Auntie Maxie" has perhaps never been more popular with the younger generations than she is today.
Maxine Waters still knows how to move and groove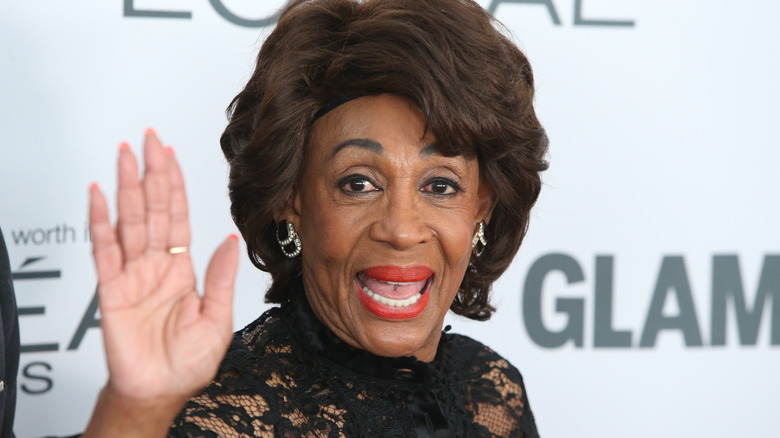 a katz/Shutterstock
Maxine Waters might not have become a professional dancer, but she's certainly showing off her moves in Congress, from her battle over potential cuts to housing aid, as detailed in Politico, to the treatment of migrants crossing the border, according to Fox News. If it's a big issue, you better believe Waters will want to do something about it. She also knows what's going on in pop-culture, too.
As she told Megan Thee Stallion in Harper's Bazaar, "I listen to the young people around me and they may tell me something maybe you ought to pay attention to. But then they told me to look at, was it WAP? Now that's audacity. That is audacity. And that is the ability for women to take charge of what they want to say." Waters compared that to how things have changed over the years, especially regarding voices in music: "I had paid attention to the young gangster rap time, when men were in charge. They said whatever they wanted to say about women, what have you. But women didn't say, for a long time, what they could say or wanted to say or dared to say."
Waters' words of wisdom is definitely something everyone can move and groove to, well, maybe even better than the WAP.