The Truth About Janet Jackson And Q-Tip's Relationship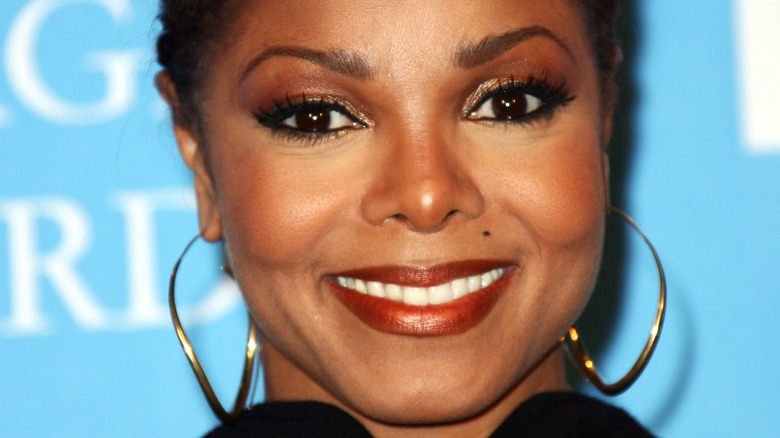 Entertainment Press/Shutterstock
Music icon Janet Jackson and rapper Q-Tip go way back.
The pair first worked alongside one another in the early 1990s when starring in the hit movie "Poetic Justice," in which Jackson played the main role of Justice while Q-Tip was cast as Markell. The 1993 romantic drama film proved to be a success, as went to No. 1 at the box office on its release date, according to The Los Angeles Times. And this wasn't the only time Jackson and Q-Tip made magic together during the decade. Three years later, the duo teamed up once again to record the 1997 hit single "Got Til It's Gone" for Jackson's legendary album, "The Velvet Rope," and it quickly climbed the Billboard charts.
For her part, Jackson has tried to maintain a private life as much as possible — and has only admitted to being romantically linked to a handful of men. But as previously reported by the Mirror, Jackson and Q-Tip allegedly dated and called it quits in 2002. And while neither party confirmed this was true at the time, Q-Tip has recently opened up about his short-lived relationship with the pop powerhouse.
Q-Tip couldn't believe he dated 'Black royalty' Janet Jackson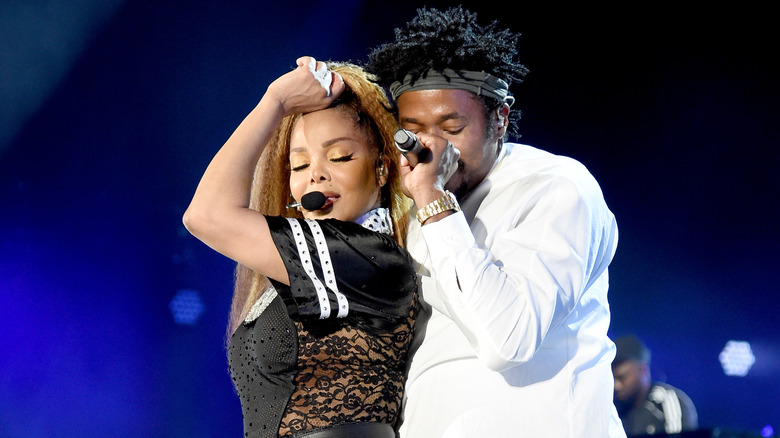 Kevin Mazur/Getty Images
As Lizzo once said, "All the rumors are true!" Janet Jackson did in fact date former A Tribe Called Quest frontman Q-Tip. The "Vivrant Thing" hitmaker recently opened up about it during a chat with Math Hoffa and explained when they first met. Q-Tip admitted they were introduced to one another when working on "Poetic Justice." Late film director John Singleton initially wanted Q-Tip to play the lead role of Lucky, but he admitted he wasn't up for it. Instead, it went to Tupac Shakur and Q-Tip went on to take a smaller role.
Q-Tip discloses that when he first met Jackson at a dinner she was still married to her second husband, René Elizondo. Three years later, they collaborated on "Got Til It's Gone" after Jackson asked him to appear on the song. Shortly after, they started to date once she split with Elizondo. "It be cool 'n s***. She be making eggs 'n s*** and I'll be chilling like, 'Yo, that's Penny!' to myself," he said, referring to her character on "Good Times." He added, I love her to death, and it's like — she's a Jackson. That's Black royalty."
Q-Tip didn't reveal when they split, but it appears the two are still friends to this day. In 2018, the rap star joined the Grammy Award-winner during her Global Citizen Festival headline slot.