Bob Wilson, Father Of Owen And Luke, Dead At 75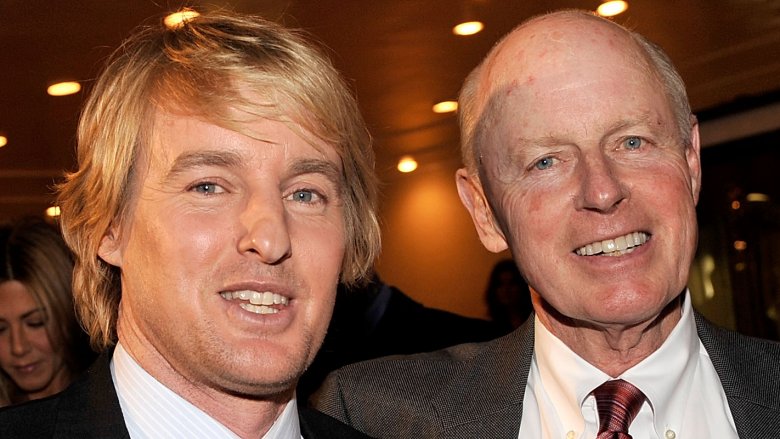 Getty Images
Robert A. "Bob" Wilson has passed away.
His son Luke Wilson confirmed the news to Dallas News, noting that his father, who had been battling Alzheimer's disease, had died on May 5, 2017. Bob was 75 years old.
Bob was responsible for shaping Texas' public broadcasting station KERA and developing the nightly news show Newsroom with journalist Jim Lehrer. He also was the first to bring Monty Python's Flying Circus to the United States, airing it on KERA in 1974. However, many today best know him as the father of actors Luke and Owen Wilson.
Owen previously spoke out about Bob's battle with Alzheimer's disease in an interview with Dallas Morning News. "It's been a rough thing," he said. "It's one of those things where if somebody had said 10 years ago, when my dad and I were joking around, having a putting match, that this is the position your dad's going to be in, where he basically needs 24-hour care, you'd think, 'Gosh, I won't be able to handle that. That's just not possible.'"
The 48-year-old continued, "You just have to do your best to deal with it. You've got no choice but to accept it. And then, you sort of still look for the things to be grateful for."
Bob is survived by his wife Laura, his sons Andrew, Owen, and Luke, and several grandchildren.
Luke has encouraged those wishing to honor his father's memory to donate to PBS.