Nicki Minaj Offers Tuition Help To Fans Via Twitter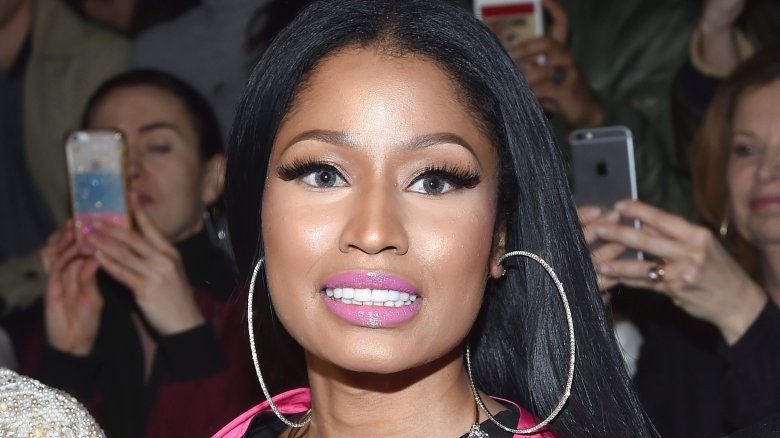 Getty Images
Saturday, May 6, 2017 was a good day to catch Nicki Minaj on Twitter.
The "Regret In Your Tears" rapper became an educational philanthropist in a matter of minutes when she started promising to pay fans' tuition and education-related costs if they could prove they earned good grades.
It was actually a fan who got the ball rolling. After Minaj bragged about how she makes enough money to fly winners of a contest to the U.S. from anywhere in the world, Twitter user @cjbydesign wrote, "Well you wanna pay for my tuition?"
Minaj agreed, but on one condition. "Show me straight A's that I can verify w/ur school and I'll pay it. Who wants to join THAT contest?!?! Dead serious. Shld I set it up?" she tweeted.
From there, the requests started flooding in. One fan asked for a thousand dollars to pay for three summer classes. Another requested $500 for "summer books and supplies."
Minaj replied, "Done. Dm ur bank info."
@socialenemy_ sent a screenshot of his student loan balance which totaled $1,172.95, with the caption, "@NICKIMINAJ sis, this is how much I have left to pay."
"Send me ur info. I'll pay it," the "Anaconda" singer offered.
Over the course of several hours, Nicki Minaj agreed to pay over $20,000 in educational expenses for over a dozen of her fans, according to NBC News. She even capped her generous evening with a promise to do more.
"Ok u guys. It's been fun. Let me make those payments tmrw then see if I have any money left. I'll do some more in a month or 2." she tweeted.
And these weren't empty promises. TMZ reported that two lucky Team Minaj members have already received payments. One received $500 and the other received $800.
Minaj has also been active with the educational charity Get Schooled Foundation. In 2011, she showed up to Collins Academy High School in Chicago to award them for winning "a 6 week challenge called GetMotivatED that pushed for daily attendance," according to Black Celebrity Giving. Minaj "served as principal for the day" and held an assembly during which she presented $10,000 scholarships to three students on behalf of Comcast.
In her remarks to the students, Minaj said, "I am a young, female mogul before I am an artist. As a businesswoman there isn't a single day where I don't use my education or acquire new knowledge to ensure my success. Regardless of where you are today, with education you can take yourself where you want to be. That's why I am working with the Get Schooled Foundation."
So, if you're currently in school or are paying back student loans, the lesson of the day is: Follow Nicki Minaj on Twitter.