Impractical Jokers Season 10 - Here's What We Know So Far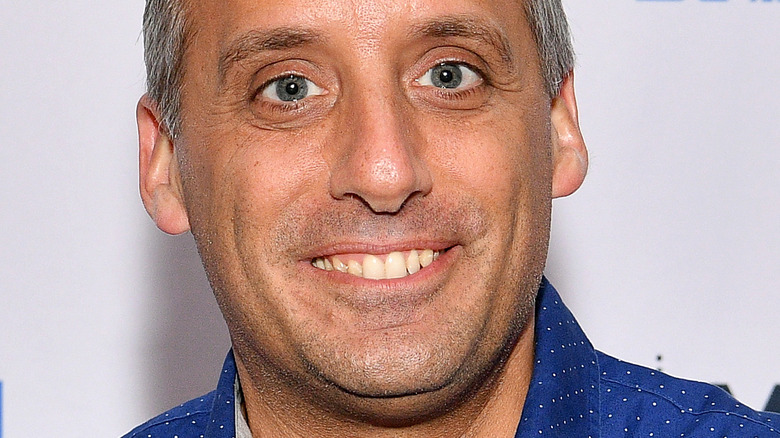 Dia Dipasupil/Getty Images
There's something so satisfying about watching people get pranked, which is why shows like "Jackass" and "Prank'd" have successfully attracted loyal audiences throughout the years. Another show that has used the formula to its fullest potential is truTV's "Impractical Jokers." The show follows a group of friends called The Tenderloins as they play hilarious pranks on each other while being filmed, per truTV's official show description.
For the past nine seasons, the guys have kept viewers entertained with stunts that are light-hearted and fun. Unlike other shows where pranks might go awry, "Impractical Jokers" focus more on embarrassing themselves in front of passersby and seeing their reactions.
The guys are so serious about their pranks that they continued filming Season 9 during the COVID-19 pandemic, and it premiered on February 4. But if you were thinking that you've seen the last of The Tenderloins, you'd be wrong as the show has been picked up for a tenth season (via TV Series Finale). Here's everything we know about the next season so far.
When will Impractical Jokers Season 10 be released?
Considering Season 9 of "Impractical Jokers" ended in late August, truTV has not yet announced a release date for Season 10. However, the network has full confidence in the show. In a statement announcing the renewal in February, Brett Weitz, General Manager, TBS, TNT and truTV said, "We're proud to be the home, where the guys can continue to flex their creative muscles, continue to evolve their comedy and build new IP that we can introduce into the larger WarnerMedia family" (via TV Series Finale).
While no release date has been announced for the show, it is likely that fans will have to wait until early or mid-2022 for the show to return. It's worth noting that there was a year-long gap between the release dates for Season 8 and 9 because of the COVID-19 pandemic when seasons would normally be released every few months. For example, Season 7 of "Impractical Jokers" ended in November 2018, and Season 8 followed a few months later in March 2019 (via Episodate). 
Still, with COVID-19 restrictions easing, it's likely that the release dates for "Impractical Jokers" will return to their normal scheduling for the next season.
Who is in the cast of Impractical Jokers Season 10?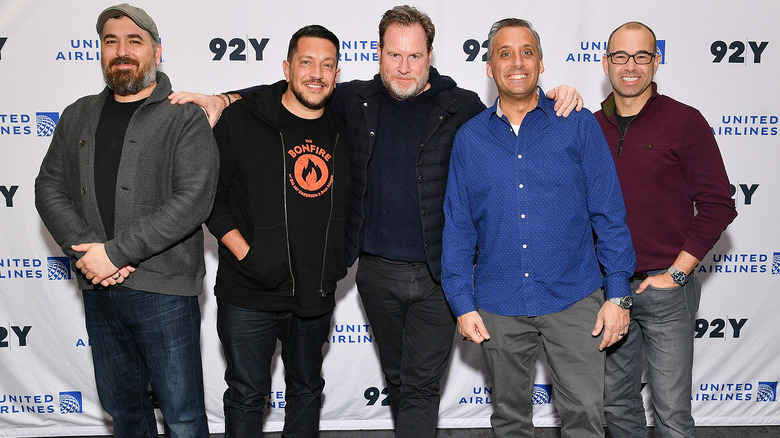 Dia Dipasupil/Getty Images
The success of "Impractical Jokers" can be attributed to Joe Gatto, James "Murr" Murray, Brian "Q" Quinn and Sal Vulcano, also known as the comedy troupe The Tenderloins. The guys have been friends for decades, having attended the same Catholic high school together. They got into numerous shenanigans together before going their separate ways after graduation. 
Years later, the quartet rejoined forces and has become one of the most successful acts on television, with millions of viewers tuning in to their brand of funny every week. Barring any infighting, fans can expect them to be back for Season 10.
Aside from watching The Tenderloins prank themselves, fans can also expect to see celebrity guests getting in on the fun. Previous guests have included Jeff Daniels, Jameela Jamil, and Gary Busey. There's no word on which celebrities will make appearances on Season 10, but considering how fun the show is, more stars will want to get in on the action.
What pranks will we see on Impractical Jokers Season 10?
Each episode of "Impractical Jokers" sees members of The Tenderloins play games on each other while humiliating themselves in front of people who are oblivious to the fact that they are being filmed. From asking for toilet paper in a crowded restaurant to flirting with a customer at a pastrami shop, there have been many funny moments throughout the years, and with Season 10, viewers can expect more gross and off-the-cuff jokes and scenarios.
The Tenderloins are also excited about the new pranks in store, saying in a statement at the time of the Season 10 renewal (via TV Series Finale), "We absolutely love making 'Impractical Jokers,' and a big part of that is the support that WarnerMedia gives to us and our crazy ideas."
With such a promising tease, viewers will just have to wait to see how crazy Season 10 will be when the show returns in early 2022.