Lena Dunham Slams Magazine For Diet Tips List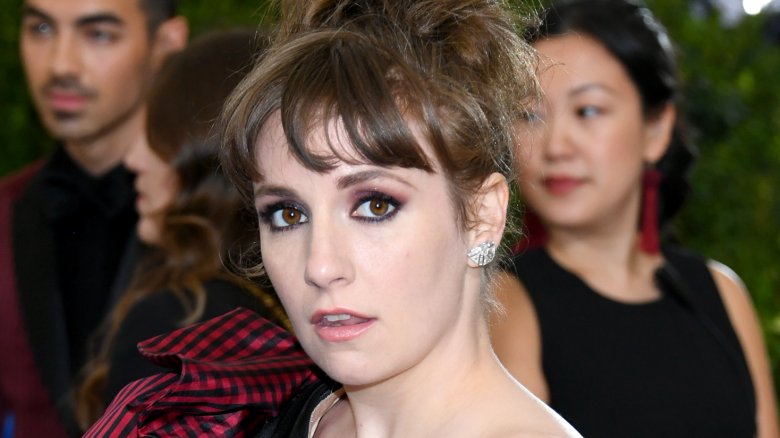 Getty Images
If there's one thing Lena Dunham doesn't like, it's the media telling women how they should look.
The Girls (2012-17) actress slammed Us Weekly for their recent cover, which featured "20 slimdown diet tips stars are using" alongside a photo of Dunham herself. Dunham took to Instagram to call out the publication for their alleged attempt at encouraging readers to change their bodies by promising advice on "how she gets motivated."
"20 slimdown diet tips! 1. anxiety disorder," Dunham, 30, began, listing "diet tips" such as "constant sweaty dreams of dystopian future," "baseless but still harrowing threats to physical safety online and through snail mail," and "worrying ceaselessly about the health and safety of women you know and women you don't."
"Um, who the f*** cares?" Dunham concluded her list. "I have no tips I give no tips I don't want to be on this cover cuz it's diametrically opposed to everything I've fought my whole career for and it's not a compliment to me because it's not an achievement."
Dunham recently lost weight with the help of celebrity trainer Tracy Anderson in an effort to ease the pain of endometriosis. But, in doing so, she found herself on the receiving end of some hateful comments, as people criticized her for going against her feminist and body positive beliefs. In response, Dunham stated, "I feel I've made it pretty clear over the years that I don't give even the tiniest of s***s what anyone else feels about my body I've gone on red carpets in couture as a size 14."
"I've done sex scenes days after surgery, mottled with scars," she went on. "I've accepted that my body is an ever changing organism, not a fixed entity- what goes up must come down and vice versa. I smile just as wide no matter my current size because I'm proud of what this body has seen and done and represented."