The Affair That Nearly Ruined Barbara Walters' Career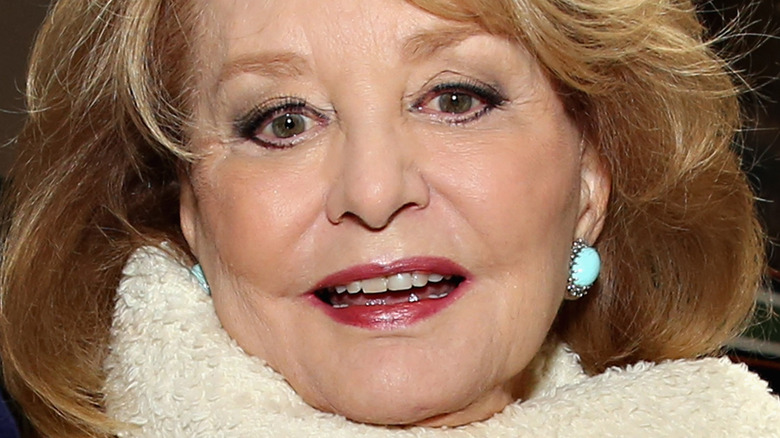 Cindy Ord/Getty Images
While Barbara Walters is not in the spotlight as much as she was before, she will always be known as a true television icon. She has interviewed some of the most prominent figures in the world and has certainly seen it all and heard it all, too. Walters was the first female journalist to co-anchor both the morning news and the evening news, and has long been regard as a pioneer in her field. 
Walters says because of her career, she's also missed out on some things in her life, despite her numerous nominations, awards and achievements. As she once told Oprah Winfrey's O Magazine, "I've worked all my life, and I've never had time to go to a city or country where I haven't been in the studio. I watched your special [of Oprah in South Africa] not just with tears but with yearning. I've been to China four times — but I've never really seen China."
However, there was one alleged affair that Walters reportedly had that might have ruined her career forever. Here's what happened.
The truth about Barbara Walters' affair could have been a career killer
National Archives/Getty Images
Barbara Walters was married four times during the course of her life, including to producer and theater owner Lee Guber from 1963 to 1976. According to her 2008 autobiography, "Audition," she said it was during that marriage that she had an illicit affair with senator Edward W. Brooke, who was also married at the time, according to the New York Times. Despite knowing the consequences, it didn't stop Walters from finding Brooke, a moderate Republican, to be "most fascinating, sexiest men [she] ever met," as she once said (via the NYT). But she did admit that the affair "would have destroyed both [of their] careers."
During an interview with Oprah Winfrey in 2008 (via People), Walters went on to call Brooke both "exciting" and "brilliant" but said she was warned to keep their affair a secret. A friend told her at the time, "This is going to come out. This is going to ruin your career ... This is going to ruin him. You've got to break this off.'"
Yet, this affair — and how it could have torpedoed their livelihoods — isn't Walters' biggest mistake in life.
Barbara Walters admits this is the biggest regret of her life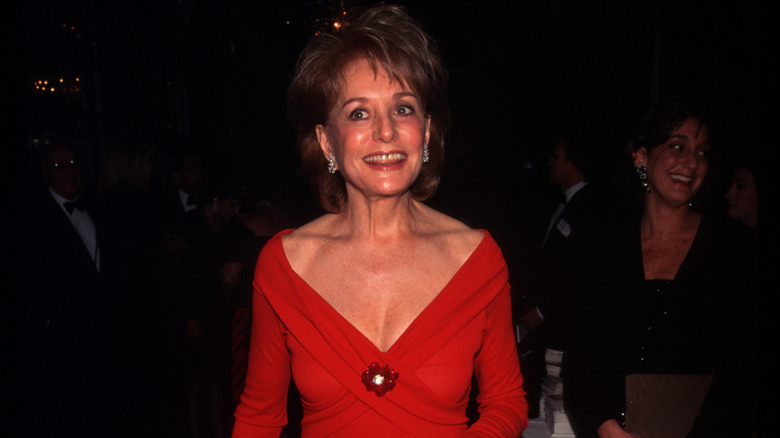 Evan Agostini/Getty Images
In an interview with ABC News in 2014, Barbara Walters admitted that one of the biggest regrets in her life was not spending more time with her daughter, Jackie Guber. That's because she was so busy with her career, she admits that she didn't focus enough on her family life at home.
Walters put it this way: " ... On your deathbed, are you going to say, 'I wish I spent more time in the office?' No. You'll say, 'I wish I spent more time with my family,' and I do feel that way. I wish I had spent more time with my Jackie." Apparently, her daughter also felt the repercussions of her mother's workload and schedule, too. 
Walters told Oprah's O Magazine, "Years ago I heard my daughter on the phone saying, "My mommy doesn't drive. My mommy burns the meat loaf. My mommy doesn't do anything except television.' There are whole areas in which I feel very inadequate. Who doesn't drive except me?"
For someone who is used to interviewing some of the most fascinating people each year, Walters' own life is certainly one of the most fascinating as well.