Michael Caine Announces He Is Done With Acting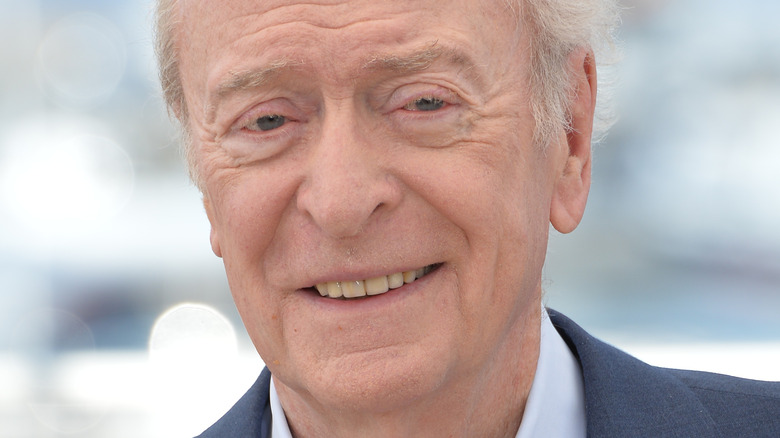 Jaguar PS/Shutterstock
Famed British actor Michael Caine has rolled the credits on his acting career. The 88-year-old star's most recent work was 2021's "Best Sellers." And apparently, that will be his last film. "Funnily enough, it has turned out to be what is my last part, really," he told BBC Radio show "Kermode and Mayo's Film Review" (via People).
"Best Sellers," which was filmed in 2019 in Montreal, stars Caine alongside Aubrey Plaza, who plays publisher Lucy Stanbridge. In the movie, Caine plays writer Harris Shaw, who agrees to go on a promotional book tour after Stanbridge (Plaza) tracks him down to help her failing publishing house. Continuing to talk about "Best Sellers," and his career, Caine said on the BBC Radio show, "I think it would be [my last role]."
"There haven't been any offers, obviously, for two years, because nobody's been making any movies I want to do," he explained. "But also, I'm 88. There aren't exactly scripts pouring out with a leading man who's 88."
Michael Caine is a prolific actor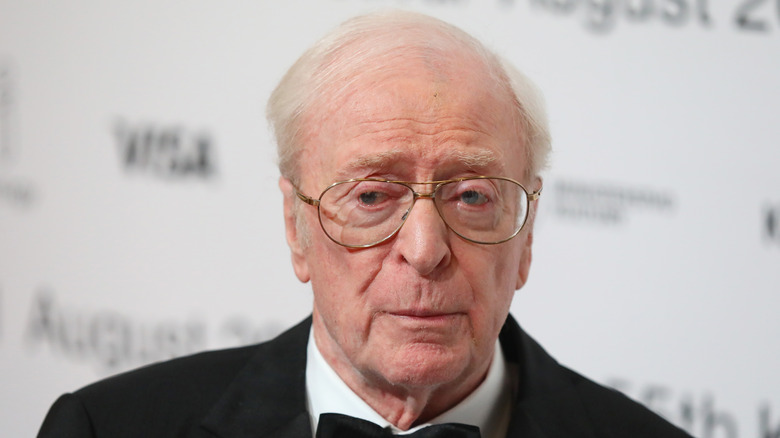 Gabriel Kuchta/Getty Images
Michael Caine proves that success is not always instantaneous. It takes hard work and dedication, two traits Caine has. In the 1950s, he'd only acted in mostly minor roles and was told by an agent to give up acting. But as he writes in his biography on his official website, this just made him more determined to succeed.
By the 1960s, Caine was making a name for himself and his acting career as his breakout film, "Zulu," was released. From then on, Caine was starring in multiple movies including "The Italian Job," "Billion Dollar Brain," and "Hurry Sundown." In his official biography, Caine sees his career as a rollercoaster. He called the 1980s the "Award-Winning Eighties" and the '90s his "comeback" decade.
By the 2000s, Caine was a three-time Golden Globe winner, a two-time Academy Award winner, and he was knighted as Sir Maurice Micklewhite CBA, his given name. As he finishes off his rollercoaster acting career, Caine has appeared in more than 130 films.
He wants to be a writer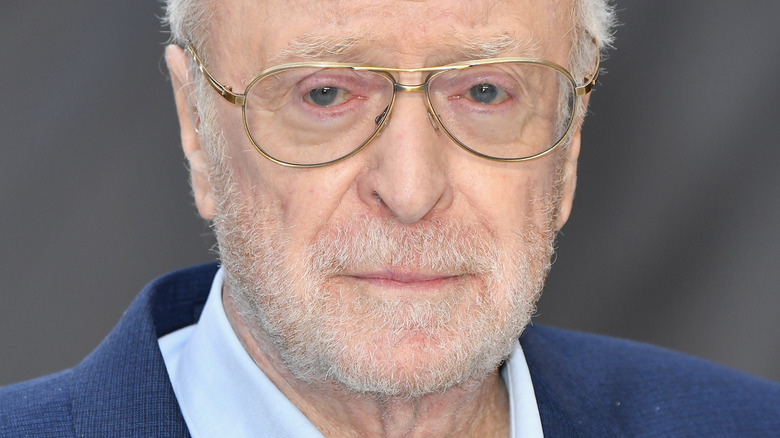 Jeff Spicer/Getty Images
As Michael Caine takes his final bow in acting, he is not yet done working. In fact, he plans to continue his writing career, which he began back in the 1980s. "I wrote a book, a couple of books, which were published and were successful," he explained to BBC Radio show "Kermode and Mayo's Film Review," via People. 
The "Get Carter" actor has written multiple books, including one of his most popular, an autobiography titled "The Elephant to Hollywood." When talking about his next career move as a writer, Caine explained how it fits his lifestyle better. "So I'm now not an actor, I'm a writer, which is lovely because as an actor you have to get up at half-past 6 in the morning and go to the studio. As a writer, you can start writing without leaving the bed," Caine said on the radio show.
While fans will miss seeing Caine grace their movie screens, they can expect to see him grace bookshelves instead. And if you're looking for one last Caine movie to enjoy, "Best Sellers" is now on VOD, per People.