Actress Estella Warren Arrested For Misdemeanor Domestic Violence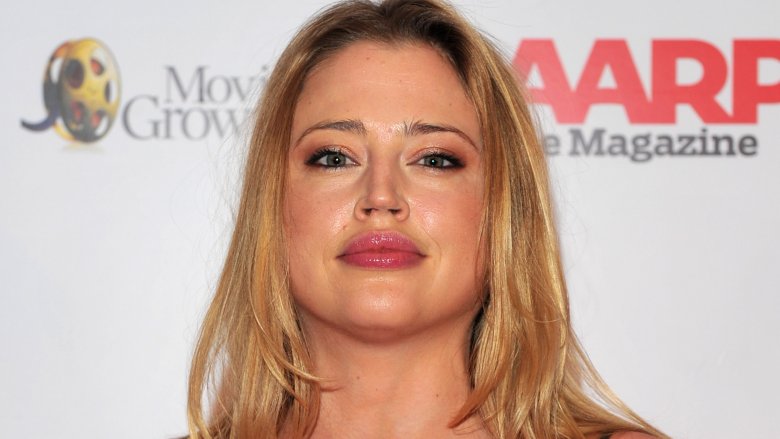 Getty Images
Estella Warren is back. In police custody.
Well technically, the Planet of the Apes (2001) actress has already left jail, but she was temporarily held early in the morning on May 7, 2017 for allegedly throwing "a container of some kind of cleaning solution" at her boyfriend during an argument, according to TMZ.
The troubled star was charged with misdemeanor domestic violence, but she was released after posting bail in the amount of $20,000. Her boyfriend declined medical attention at the scene.
According to The Daily Mail, this is not the first run-in with the law for the Kangaroo Jack (2003) star. In 2011, Warren was arrested for a DUI after she "allegedly hit three parked cars with her Toyota Prius and then fled the scene." She also allegedly "kicked a police officer" before "slipping her cuffs" and running away before police nabbed her again and added "battery on a police officer and resisting a police officer" to her DUI charges.
That incident resulted in her being "sentenced to 60 months of summary probation" and sent to a court-ordered alcohol rehab for 18 months, according to TMZ.
"I take my actions and their consequences very seriously. I can't express enough how grateful I am that no one was injured or hurt. Moving forward I am focusing all my efforts on my carrer [sic], my family and being a good influence to others," Warren told TMZ at the time of her sentencing.
Here's hoping she can get her act together once again.