Paris Hilton's Brother Conrad Reportedly Arrested For Car Theft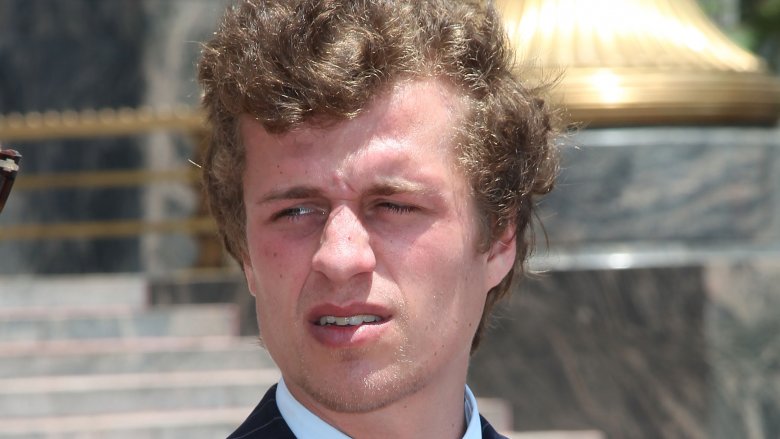 Getty Images
Even though he could buy a whole fleet of luxury cars, Conrad Hilton allegedly chose to steal a new ride instead.
According to NBC News, Hilton, heir to the Hilton hotels empire and younger brother to Paris and Nicky Hilton, was arrested around 5 a.m. on May 6, 2017 at a residence in Hollywood Hills, Calif.
Police reportedly arrested the 23-year-old for grand theft auto and for violating his ex-girlfriend's restraining order, as he was found in a Bentley belonging to his ex's father. Hilton was then sent to jail with bail set at $60,000.
TMZ reports that the house Hilton drove to is owned by E.G. Daily, an actor known for voicing Tommy Pickles in Rugrats (1990-2006) and Buttercup in The Powerpuff Girls (1998-2005). Hilton's ex, identified by the gossip site as Hunter Daily Salomon, is Daily's daughter.
TMZ also obtained video footage of Hilton yelling at police officers, screaming a slew of obscenities as well as homophobic and racist slurs.
At one point, Hilton can be heard yelling, "I'm Conrad motherf***ing Hilton, don't you forget it."
Hilton was previously sentenced to jail time in June 2016 for using pot, cocaine, and synthetic marijuana. He was placed on probation that same year for pleading guilty to attacking airline attendants aboard a British Airways flight.