Tiffany Trump To Attend Georgetown Law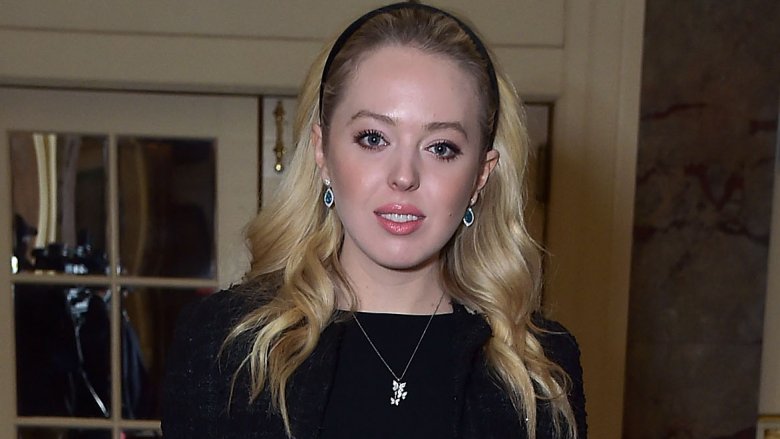 Getty Images
Look out, Washington, D.C.: There's a new Trump in town.
The New York Times confirmed on Monday, May 8, 2017, that Tiffany Trump, the youngest daughter of President Donald J. Trump, is planning to attend Georgetown Law. The news was confirmed by a school official, who said, "She has taken all the steps to enroll."
Tiffany, 23, graduated from the University of Pennsylvania in May 2016; around that time, People reported that she was planning to attend law school "within a few years."
The Trump family is certainly familiar with Georgetown; according to the Times, Tiffany's half-brother Eric graduated from the prestigious university, while her older half-sister, Ivanka, studied there before transferring to the UPenn.
Since President Trump was elected to the White House, Tiffany—whose mother is Trump's second ex-wife, Marla Maples—has kept a fairly low profile, although she did attend the White House Easter Egg Hunt alongside her boyfriend, Ross Mechanic. As the Times notes, going to school in Washington "will most likely subject her to a newfound degree of scrutiny, one at odds with the lower profile she has kept over the years."
It is unclear when Tiffany actually plans to attend Georgetown Law.