What Is Bill Clinton Urging People To Do?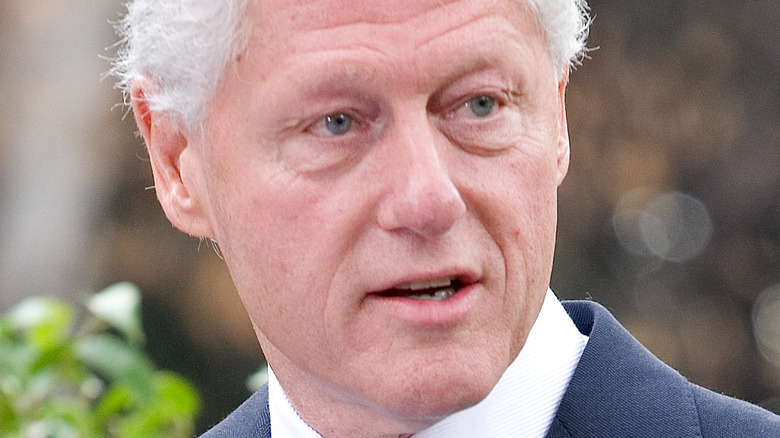 Jose Gil/Shutterstock
Bill Clinton found himself dealing with a potentially scary health issue in mid-October when he was admitted to the hospital, according to CNN. It turned out that the former president ended up in the University of California Irvine Medical Center due to a urinary tract infection that took a serious turn when it ended up moving into his bloodstream. Although he was in the intensive care unit, that was apparently to give the famous figure a private space that's also secure while he received treatment that involved antibiotics.
Fortunately for Clinton, things seemed to have gone well — and by October 20, he was back home. That's when he took to Twitter to share a message with the public. "I was so touched by the outpouring of support I received during my stay in the hospital. Thanks so much," Clinton said in a video, while then thanking the medical staff who had taken care of him. He also added that he was "really glad to be back home," is "doing great," and "enjoying this beautiful fall weather."
However, that wasn't all that Clinton had to say. He also shared a crucial message to those willing to listen — and it's something that everyone should hear.
Bill Clinton has an important message about health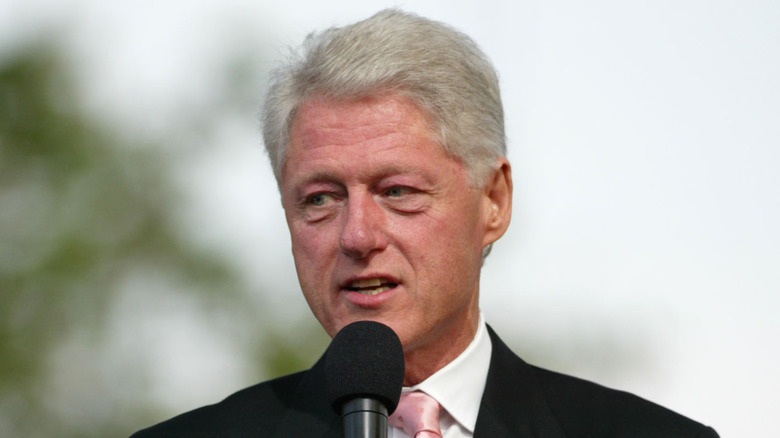 Anthony Correia/Shutterstock
Bill Clinton seems to have realized something important while in the hospital and it's a tidbit of wisdom that he wanted to pass on. That's why he used the video that he shared on Twitter to tell those who watched that while he's "on the road to recovery," he still "want[ed] to remind everyone out there, take the time to listen to your bodies and care for yourselves."
"We all have work to do, and each of us has an important role to play in life, and in the immediate future," Clinton went on to say. He also noted that, when it comes to his own health and taking care of himself, he's "going to do [his] best to be around to keep doing the most that [he] can for a lot longer."
Clinton has also been an advocate for mental health for decades. In 2019, the former president issued an address about the importance of seeking help for psychological issues — and how we, as a country, need to change the stigma around it and offer more healthcare. "No one should face these struggles alone or be ashamed to ask for help," Clinton said. "We all have a role to play to change the way mental illness is discussed, identified, and treated. Together, we can expand care and save lives: one person at a time, one conversation at a time."
Clinton's comments on both physical and mental health are hopefully something plenty of people take to heart.