Channing Tatum Writes Emotional Letter To Daughter About Love And Sex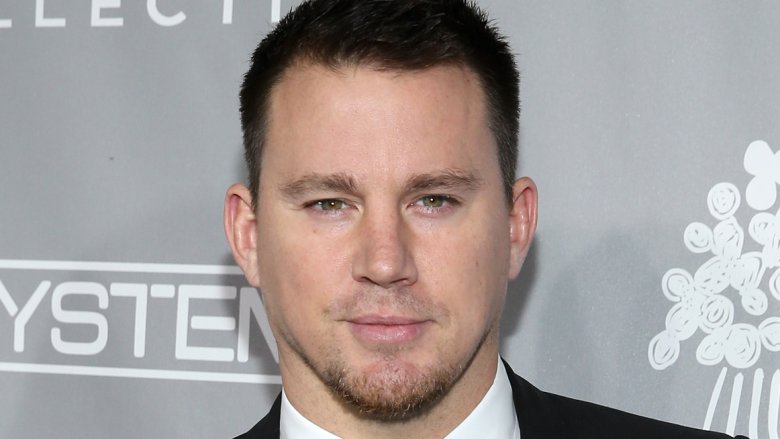 Getty Images
In an open letter to his three-year-old daughter Everly, Channing Tatum took the opportunity to share his thoughts on love, sex, and female empowerment.
All three subjects also happen to be themes of his new show, Magic Mike Live, which recently launched at The Hard Rock Hotel & Casino in Las Vegas. According to the show's official website, Magic Mike Live is "is an all-new, first-class entertainment experience based on the hit films Magic Mike and Magic Mike XXL," which "features thirteen of the hottest and most talented men in the country performing in front of, behind, above and all around the audience."
So, how exactly does that relate to his daughter? Well, according to the 21 Jump Street (2012) star, it's all about accepting yourself.
As an example, Tatum shares an anecdote about how he and his wife, Jenna Dewan Tatum, first expressed their love for one another. "I thought about when I first met Jenna. I knew our connection was really powerful, but I wasn't sure what our relationship was going to be. Then one day, Jenna just blurted out that she knew exactly what she wanted in life and she didn't have to look for it anymore because it was me. She had no idea what I'd say or how I'd react, but that was her truth. I remember feeling this incredible rush — it was the sexiest thing she'd ever done for me. I felt strength, because in that moment, she had accepted every part of me, the good and the bad," he wrote in Cosmopolitan.
"And that's what I want for my daughter — to be expectation-less with her love and not allow preconceived standards to affect her, to ask herself what she wants and feel empowered enough to act on it," he continued.
Tatum then extended his hopes for his own child to all women: "So I guess if there's one thing that I think men wish women knew, it's just that they alone are enough. When more women start to truly feel this power in themselves, the world will become so magical, it makes my head hurt."
The Hateful Eight (2015) actor then elaborated more on the changing role of women in society, and the future he envisions for his daughter. "We live in a society that has trained men and women to play certain kinds of roles for a long time, and the beauty of this amazing moment we're living in is that we're finally starting to break free from those roles. Women, especially, are realizing that they no longer have to conform to certain standards of social and sexual behavior, and this changes what they need from men and the role of men in general."
Tatum also recently shared that Everly is already familiar with Magic Mike Live. "She has already been to the show. She is running around here like crazy. We keep it very casual and positive around here," he told Extra.
Does all of this sound unconventional? Sure. But it also sounds undoubtedly sweet and loving.