Ellen DeGeneres Is No Longer The Retweet Champion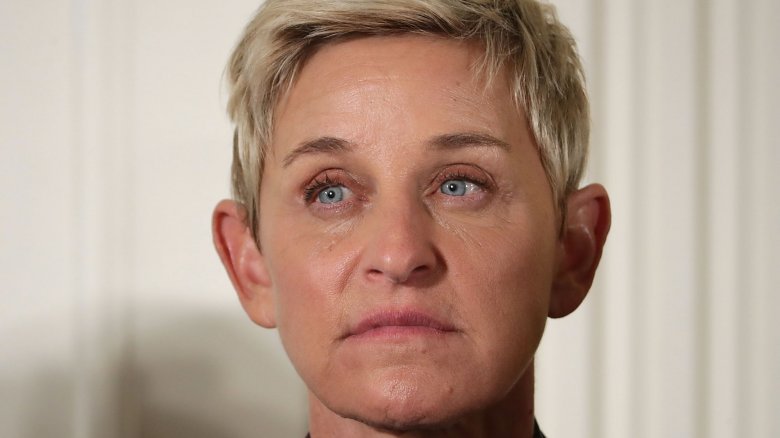 Getty Images
A 16-year-old high school junior's love of chicken nuggets has proved to be more powerful than a star-studded Oscars selfie.
According to Us Weekly, this all started in early April 2017 when teenager Carter Wilkinson tweeted his favorite fast food chain and asked, "Yo @Wendys how many retweets for a year of free chicken nuggets?" Wendy's replied, "18 million."
Wilkinson then shared the exchange with his less than two hundred followers at the time and pleaded for help. "HELP ME PLEASE. A MAN NEEDS HIS NUGGS," he tweeted.
The nugget-loving teen woke up the next morning to find his followers had jumped to over 50,000 as the retweets were rolling in, he told DeGeneres during a visit to her show on May 8, 2017.
DeGeneres, as the reigning retweet champion at the time, was attempting to help Wilkerson in his mission while keeping her title at the same time. She asked that the people retweeting Wilkerson would also retweet her record-holding Oscar selfie, so that he could reach his goal, but she could remain champ. As an incentive, she gave Wilkerson a TV and a year supply of Ellen brand underwear.
But by May 9, Wilkerson had surpassed DeGeneres by racking up an astonishing 3.4 million retweets. Though he hadn't reached the 18 million mark, the hamburger chain went ahead and awarded him the year's supply of nuggets anyway.
"You've more than earned our respect ... and the nuggets," said Kurt Kane, chief concept and marketing officer for The Wendy's Company, in a statement (via The New York Times).
But Wilkerson, a captain on the football team and track athlete, isn't just relaxing after his win. He's turned his rare internet stardom into a chance to do good by selling #NuggsforCarter branded t-shirts and promising to donate all of the proceeds to the Dave Thomas Foundation For Adoption.
"When you gain internet fame, it's important to use it for good," Wilkerson told The New York Times. He's also urging his followers "to donate to Pinocchio's Moms on the Run, a Reno organization that supports women with breast cancer."
So far, DeGeneres' only response has been to threaten to take back the underwear and TV she gave to Wilkerson.