How Lauren Holly Really Felt About Working With Michael Weatherly On NCIS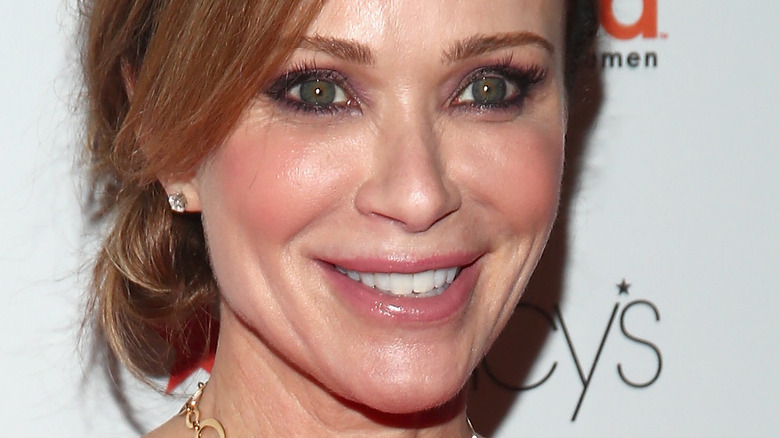 Astrid Stawiarz/Getty Images
Both Lauren Holly and Michael Weatherly were fan favorites on the CBS crime drama "NCIS," and the show hasn't been the same since they left. Holly played Jennifer Shepard, who became director of the Naval Criminal Investigative Service only to be attacked and killed by gunmen three years after her appearance in the series. The actor revealed why she left the show in a post on her personal website. "To be honest, now that the work bug had bitten me again, I got bored with my part of the 'Director,'" she wrote. "Then the decision was made to kill me, and boy did they." It seems that Holly was not at all bummed about getting written out of the show and was, in fact, ready to move on.
Weatherly spent much longer in his role as the beloved Tony DiNozzo, having joined "NCIS" in its very first season. By the 13th season, the actor told The Hollywood Reporter that he was feeling "burnt out" and was "ready for a new challenge," similar to Holly's reasons for leaving. "It really felt like a circle that had gone all the way around and I really felt happy with the resolution of character and my time on the show," he said. Weatherly left "NCIS" for a role in the legal drama, "Bull."
Given that there was some overlap between Holly and Weatherly's time on "NCIS," it makes fans wonder if they got along well. Fortunately, both have spoken out about what they thought of one another.
Lauren Holly found it hard to keep in character around Michael Weatherly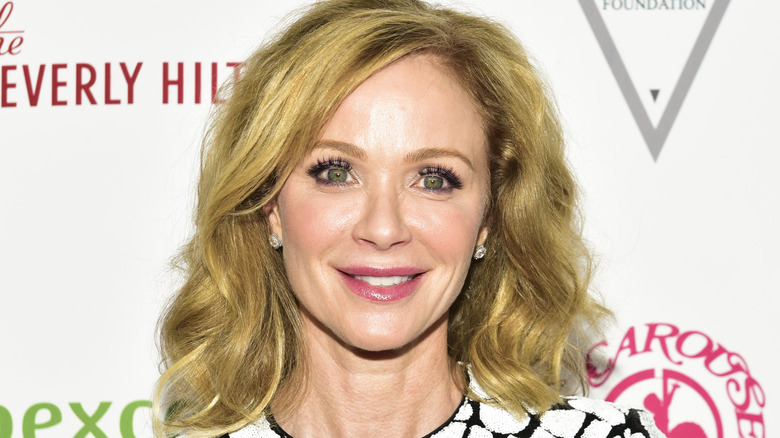 Rodin Eckenroth/Getty Images
Although Lauren Holly's character on "NCIS," Jennifer Shepard, was known as the serious director of the NCIS, her real-life personality couldn't be more different. The actor has a comedic streak and enjoys cracking jokes, just like her former co-star Michael Weatherly. 
In an interview with CBS (via Showbiz CheatSheet), Holly reported that keeping her true character concealed while she was acting as Shepard was one of the hardest parts of the job, especially when Weatherly was around. Since Weatherly's character, Tony DiNozzo, matched Weatherly's sense of humor, it was difficult for Holly not to fire comebacks through her character as they ran their lines. "Michael Weatherly ... [is] so talented and so funny ... I so want to go toe-to-toe with him," the "What Women Want" actor told CBS. While some may wonder why Holly stuck with a character that was so difficult for her to play, she felt the experience was a "gift," calling it "kind of perfect" in a 2016 interview with Smashing Interviews.
"NCIS" creator Donald Bellisario validated Holly's experience of acting in a role that came unnaturally to her and sang her praises for pulling it off so successfully, according to Showbiz CheatSheet. "Lauren is used to playing a softer, pretty girl kind of role," he said, adding, "It's not her nature to be tough. But she really got it." Bellisario wasn't the only one to find Holly's performance impressive — Weatherly did as well.
Michael Weatherly had a soft spot for Lauren Holly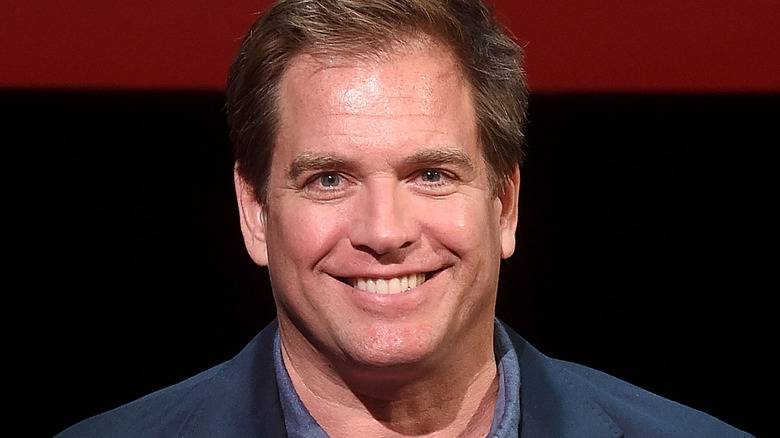 Jamie Mccarthy/Getty Images
Michael Weatherly is just as fond of Lauren Holly as she is of him. In his own interview with CBS (per Showbiz CheatSheet), the "Bull" actor gushed over his former co-star, comparing the addition of Holly to the cast with the addition of Reggie Jackson to the Yankees in the 70s. For any non-baseball fans, this is a huge compliment. He also mentioned that Holly's personality is completely opposite of her character's, confirming Holly's comments about finding it difficult to stay in character while working with Weatherly. The actor felt that the way Holly handled her lines was "unbeatable" and that she did a "phenomenal job."
In an interview with E! News in 2016, Weatherly once again brought up his friendship with Holly, revealing that they both lived in the same apartment complex during two of the seasons they overlapped on "NCIS," along with fellow co-stars Cote de Pablo and Pauley Perrette. He said of that period of time in his life, "Every day was a smorgasbord of creativity and a lot of laughter."
Although Holly had to hold back when in character, she and Weatherly developed a rapport that went beyond the cameras. According to an interview with Herald Extra (per Outsider), the two comedians teamed up to play a prank on fellow co-star Mark Harmon for his birthday one year by filling his trailer with decorations, including "three inches" of confetti. The producer apparently "loved it."