Kathy Berman, Wife Of ESPN Broadcaster Chris Berman, Dies In Car Accident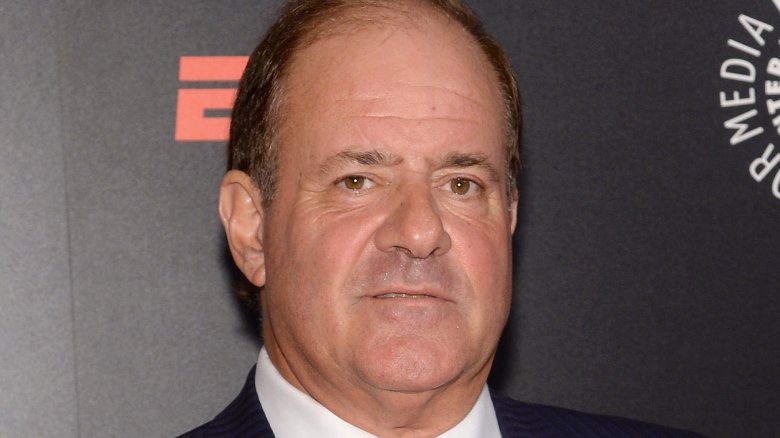 Getty Images
Kathy Berman, the wife of ESPN sports commentator Chris Berman, has passed away.
ABC News reports that Kathy was killed in a two-car crash in Woodbury, Conn. on May 9, 2017. The other driver, identified as 78-year-old Edward Bertulis, was also killed.
According to CBS News, both Kathy and Bertulis were traveling in the same direction on a two-lane road when Kathy's car hit the back of Bertulis' SUV. Both vehicles were then sent veering off the road. Kathy's car was sent down into an embankment and fell, overturned, into a small body of water. Bertulis' truck crashed into a utility pole and reportedly landed on its roof in the road.
Kathy was pronounced dead at the scene while Bertulis was pronounced dead at the hospital. CBS News notes that Kathy was wearing her seat belt at the time of the accident, but Bertulis was not.
"This is a devastating tragedy and difficult to comprehend," the president of ESPN, John Skipper, said in a statement. "Chris is beloved by all his ESPN colleagues and for good reason: He has a huge heart and has given so much to so many over the years. We know how much his family means to him and all we can do at a moment like this is give him the love and support he will surely need at this hour. Our thoughts and prayers are with Chris, Meredith, Doug and the entire family."
Married to Chris for over 33 years, Kathy worked as a teacher and was a mother to two children, daughter Meredith and son Douglas. She was 67 years old at the time of her passing.