Is Dwayne Johnson Gearing Up For A Presidential Run?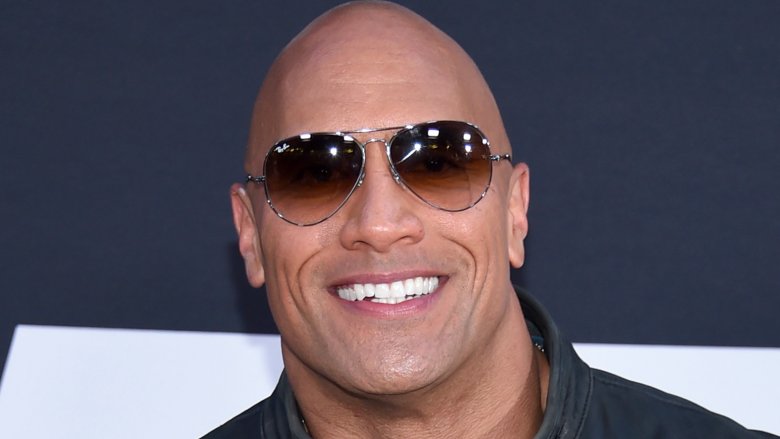 Getty Images
Dwayne Johnson may not have explicitly announced he's running for president in 2020—but he certainly knows what kind of leader he would be if he did.
The Baywatch (2017) star graced the June 2017 cover of GQ magazine, and when the publication asked him to get political, he diplomatically obliged. The actor even admitted that a political run is "a real possibility."
Just as the 45-year-old declined to endorse a candidate during the 2016 presidential election (via E! News), he continued to avoid revealing too much of his political leanings when GQ asked what he thinks of President Trump. "Mmm...With any job you come into, you've got to prove yourself," he hesitantly replied.
During the interview, the Moana (2016) star explained, "It's hard to categorize right now how I think [Trump's] doing, other than to tell you how I would operate, what I would like to see."
"Personally, I feel that if I were president, poise would be important. Leadership would be important," Johnson continued. "Taking responsibility for everybody. [If I didn't agree with someone] on something, I wouldn't shut them out. I would actually include them. The first thing we'd do is we'd come and sit down and we'd talk about it."
However, one issue the actor unabashedly criticized was the president's Muslim Ban executive order. "I completely disagree with it," he impassioned. "I believe in our national security to the core, but I don't believe in a 'ban' that bans immigrants. I believe in inclusion. Our country was built on that, and it continues to be made strong by that," he added. "Within 24 hours, we saw a 'tail effect.' It grew to heartache, it grew to a great deal of pain, it grew to a great deal of confusion, and it had a lot of people scrambling."
Ultimately, Johnson argued, "One of the qualities of a great leader is not shutting people out. I miss that part. Even if we disagree, we've got to figure it out."