Twin Peaks Actor Michael Parks Dies At 77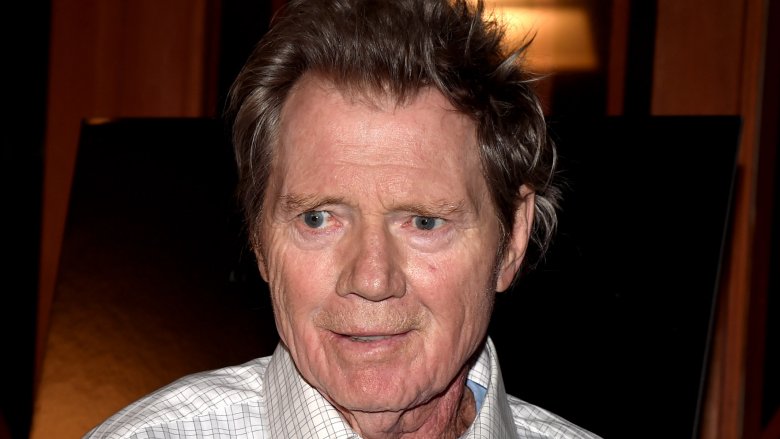 Getty Images
TV and film actor Michael Parks has passed away.
According to The Hollywood Reporter, Parks died on May 10, 2017 at the age of 77. No official cause of death has been released to the public, but his agent, Jane Schulman of Vesta Talent Agency, has confirmed news of his passing.
Parks gained fame in the iconic '90s show Twin Peaks (1990-91), playing criminal Jean Renault. He's also well-known for his work with director Quentin Tarantino and has starred in movies such as Kill Bill (2003) and Django Unchained (2012).
Kevin Smith—who wrote two of the movies that Parks acted in, Red State (2011) and Tusk (2014)—shared news of Parks' recent death on Instagram, penning a lengthy tribute to the man, whom he called "the most incredible thespian [he'd] ever had the pleasure to watch perform."
"I hate to report that my cinematic muse #michaelparks has passed away. Michael was, and will likely forever remain, the best actor I've ever known," Smith stated. "I wrote both #RedState and @tuskthemovie FOR Parks, I loved his acting so much. He was, hands-down, the most incredible thespian I ever had the pleasure to watch perform. And Parks brought out the absolute best in me every time he got near my set."
Smith continued, "He elevated any flick or TV show he was in and elevated every director he ever acted for. I was so f***ing blessed to have worked with this bonafide genius. But really, I was just lucky to have known him at all."
Parks is survived by his wife, Oriana Parks, and his son, actor James Parks.