Goldie Hawn Talks Monogamy And Her Romance With Kurt Russell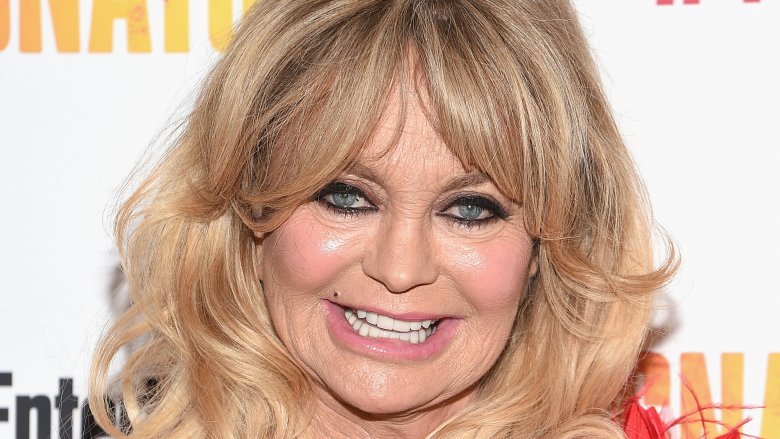 Getty Images
Goldie Hawn knows the keys to a long-lasting relationship have little to do with a marriage certificate.
In her 34 "happily unmarried" years with her long-time love, Kurt Russel, the Snatched star has learned a lot about love, and she recently shared it with People.
When asked the big question—What are the secrets to making love last?—Hawn said, "Love, gratitude, compassion, because sometimes every man or every woman will drive their partner crazy," adding, "Family. Fun. Laughs. Sex. If you don't nurture that, and remember, you're done."
She also said that she knew right away that Kurt Russell was the one. "He was so good-looking, but he had no pretense about him. I could tell right away he wasn't a womanizer," she said. "What really got me was when I watched my kids when they'd come to the set and how he was with them. He was amazing with them. He was such a natural."
When asked about monogamy, Hawn offers an honest approach, saying, "Monogamy is a very tough order. You're in the prime of your life, you are attracted to other people, potentially, you have fantasies about that. It really runs the risk, if you will, if you're not aware that you could maybe screw up a really good thing by doing that."
But Hawn knows it's only natural to be attracted to the physical beauty of people outside of one's relationship. The important thing is for couples to be honest with one another, and to deal with those feelings of attraction in a healthy way. "Would you want a man who doesn't look? Who doesn't feel inspired by the beauty or the curves of a woman's body? Or the way she is? I mean, come on. We're human beings. There is, I guess, an elasticity to the relationship. Otherwise it's going to break, just like a rubber band," she said.
Hawn also admits that she's known couples who have weathered the storm of extra-marital affairs who "came back together and did really well."
Russell recently made headlines himself with his own revelation about the couple's relationship. During an interview with Connick, Jr. (via Page Six), The Guardians of the Galaxy 2 (2017) actor admitted that not only did they have sex on their first date, they did it after breaking into a house Hawn was renovating, and ended up getting busted by the cops.
"It was bizarre and weird," Russell said.
So, honesty and borderline illegal sexcapades are how to make a relationship last? Great tips, Goldie and Kurt!