Steven Tyler's Daughter Mia Welcomes Baby Boy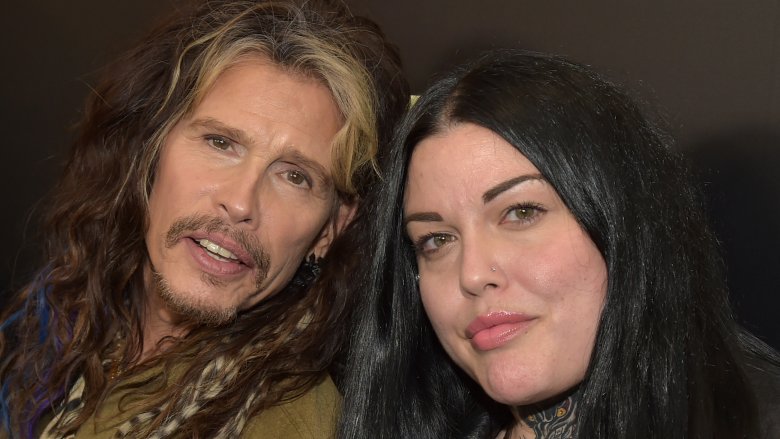 Getty Images
Steven Tyler just became a grandpa...again.
On May 10, 2017, the 69-year-old rocker's daughter Mia Tyler (real name Mia Abagale Tallarico) gave birth to a son named Axton. While it's the first child for Mia, it's the fourth grandchild for Steven, but that doesn't appear to make him any less excited to welcome in a new member to the family.
Mia shared several photos after Axton was born on Instagram. Holding him in one sweet photo, she announced her son's arrival, writing, "The love of my life has finally arrived and I am now complete. No words can explain how I am feeling. Just pure unfiltered love. My son, Axton born May 10th at 5:45 am."
She then shared a series of photos, including a close-up of newborn Axton and one of Steven holding his new grandson close. Captioning the images, she wrote, "Best day of my whole entire life. I'm so grateful for my family and my lover for being here & being so supportive. And to the friends and family that came to welcome our new lil wolf cub Ax into the pack."
It's clear that spending time with family is important to Steven. He was there for Mia's delivery of baby Axton, just like he was present for the birth of his other daughter Liv Tyler's second child back in February 2015. At the time of Liv's delivery, he booked it to the hospital, catching a flight to meet his daughter and grandchild. On Facebook, he shared a photo of Liv, Mia, and him in a hospital room, writing, "When I got the call that Liv Tyler was going into labor, after crying like a baby myself, I immediately dropped everything and went to to the airport to get on the next available flight."
"I made it RIGHT in time before my second grandson entered this world," the singer added, joking, "It was another (God wink) moment of a lifetime for me."
Congratulations to Mia!