Total Divas Star Brie Bella Gives Birth To Baby Girl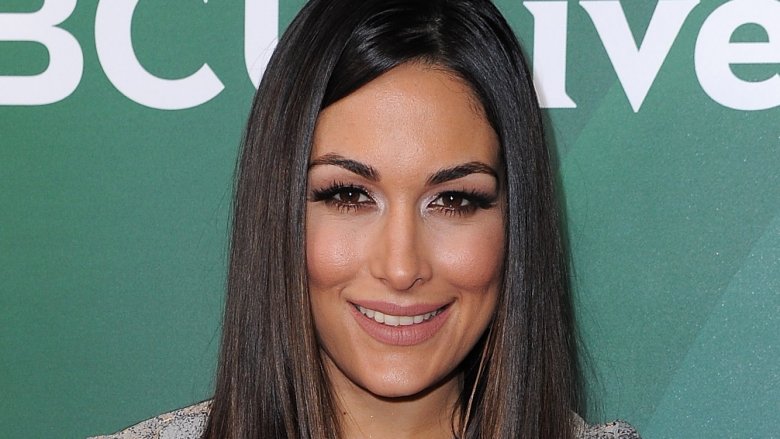 Congratulations to pro wrestler Brie Bella!
The Total Divas (2013-) star just welcomed her first child with fellow wrestler and husband Daniel Bryan (real name Bryan Danielson) into the world. According to E! News, Bella gave birth on May 9, 2017 at 11:58 p.m. to a baby girl named Birdie Joe Danielson. Bella's daughter weighed in at 8 pounds, 10 ounces and measured 21 inches long.
"There is no better feeling in the world than meeting your daughter. I can't even express the overwhelming joy and love that Bryan and I are feeling," Bella said in a statement to E! News. "Now we know what parents mean about the love you feel when you first meet your child. Thank you all for your thoughts and prayers on the safety of Birdie coming into this world."
Bella, 33, announced her pregnancy back in October 2016 and revealed that she was expecting a baby girl just a few weeks later. "I have such an amazing relationship with my mom and I think, wow, I'm going to have that with my daughter," Bella said at the time. "Also as a woman I now have my own blood to follow my legacy. It's such a special feeling! My mini me!"
Baby Birdie came a few weeks late, having been originally due on April 30, 2017. "Our sweet little Birdie is testing our patience," Bella wrote on Instagram a week before her daughter's arrival, alongside a photo of Bryan kissing her big baby bump.
Bella previously opened up to Fit Pregnancy and Baby about how she and her husband, who married in April 2014, chose the name Birdie. "We're having a little girl, and her name will be Birdy Joe Danielson. Joe, her middle name, is after my grandfather—his name was Joseph, and he meant the world to me," she told the magazine back in March 2017. "Birdy is because my husband and his whole family are B's. And he married me, a B too, so his one request was that our kids have B names. I didn't realize how hard it was to find girl B names, but we both came across Birdy and knew that was it!"
Congratulations again to both Bella and Bryan!