What's Really Going On With Dave Chappelle And Hannah Gadsby?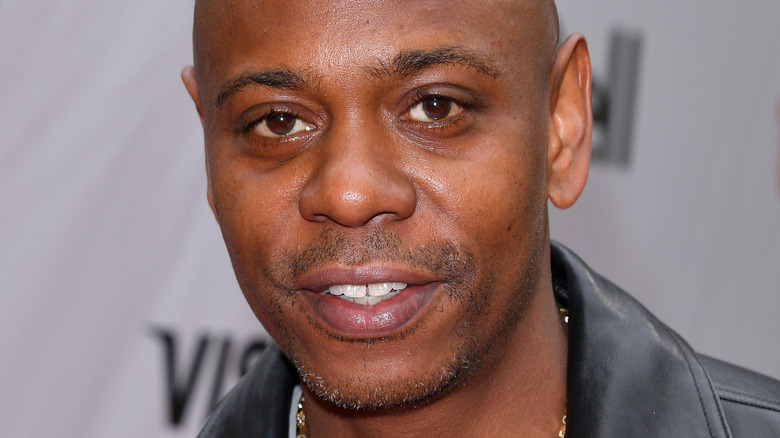 George Pimentel/Getty Images
If you've been on or around the internet during the past few days, you may have noticed that Dave Chappelle's latest Netflix special, "The Closer," is getting a lot of attention. That said, it's probably not the kind of attention he was hoping for. It's also stirred up a pretty heated disagreement with Hannah Gadsby, who has released Netflix comedy specials of her own. If you want to get to the bottom of this conflict, we're here to give you the full story.
But first — some context. In "The Closer," as well as in previous specials, Chappelle made some jokes that were heavily criticized as transphobic, per Vox. The backlash even included one trans Netflix employee who spoke out against the special on Twitter, and was suspended — then reinstated, per The Verge. 
Gadsby, best known for her genre-bending and emotional special, "Nannette," was among those who took to social media to slam Chappelle. But she only did so after being cited by Netflix as an example of their LGBTQ+ content. As for his supporters, Chappelle has been backed up by Joe Rogan, but not a whole lot of others. And when Chappelle finally released a video statement addressing the controversy, things got even more heated.
Hannah Gadsby called out Dave Chappelle for his special and Chappelle lashed back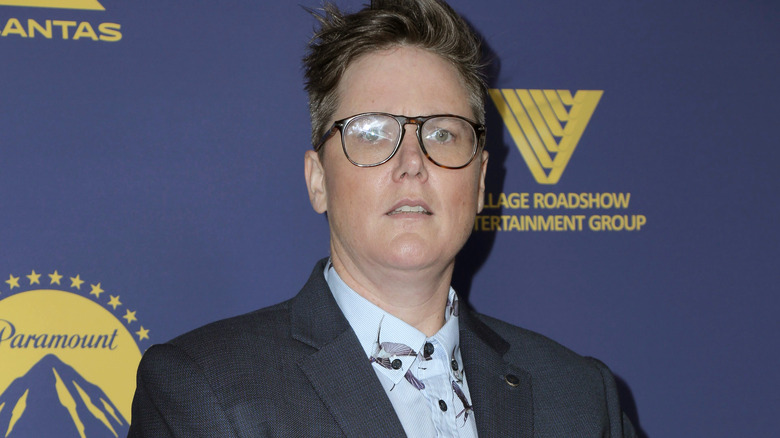 Kathy Hutchins/Shutterstock
Following the release of "The Closer," comedian Hannah Gadsby posted a note to her Instagram on October 15 addressed to Netflix CEO Ted Sarandos — who had pointed to her special as an example of LGBTQ+ inclusivity at Netflix — calling out Dave Chappelle for transphobia. The statement read, in part, "I would prefer if you didn't drag my name into your mess. Now I have to deal with even more of the hate and anger that Dave Chappelle's fans like to unleash on me every time Dave gets paid 20 million dollars to process his emotionally stunted partial world view." Wow.
Judging by Chappelle's video response posted to his own Instagram, her words seem to have gotten to him. In his October 25 video, Chappelle said he will meet with trans employees, but only on his terms — then came the swipe at Gadsby. "First of all, you cannot come if you have not watched my special from beginning to end," Chappelle said. "You must come to a place of my choosing at a time of my choosing, and thirdly, you must admit that Hannah Gadsby is not funny." 
Gadsby has not yet shot back, but social media appears to have largely taken her side. Cynthia Nixon tweeted, "[Hannah Gadsby] is rip-roaring, spit out your drink, pee your pants funny. The fact that Dave Chappelle doesn't get her humor is why he's in the position he's in right now."