Why Ina Garten Told The Food Network To Lose Her Number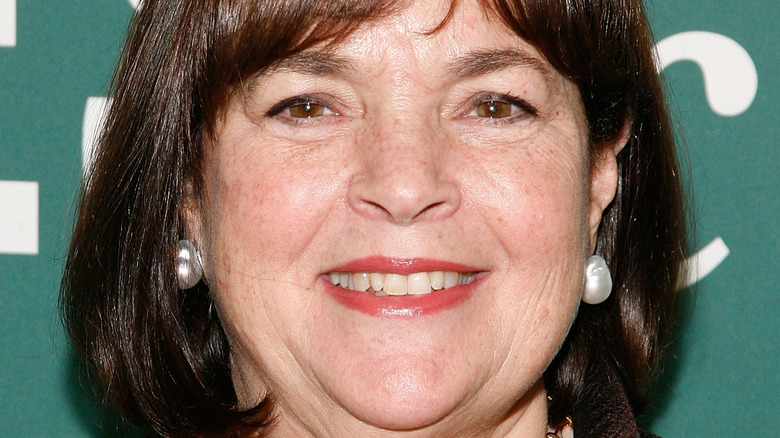 Andy Kropa/Getty Images
Ina Garten, famously known as the Barefoot Contessa, has experienced plenty of success due to her love for cooking and passion for sharing it with the world. According to her official website, Garten got her foot in the food industry door when she bought a specialty food shop back in the '70s for no other reason than "it was love at first sight." Over the next couple of decades, the New York native would perfect her cooking skills and develop an urge to sell her recipes via a number of best-selling cookbooks. Flash forward a few years and the Food Network was knocking at her door, desperate to get her in front of the cameras in her very own cooking show, which is aptly titled "Barefoot Contessa."
While Garten boasts a number of talents, she loves writing cookbooks the most, according to an interview she had with Epicurious. After stating that writing cookbooks is "in [her] DNA," the chef continued, "I just can't believe I get to do this. After having had several careers first ... this is as good as it gets." When asked where she gets her inspiration from, Garten puts it simply: "Everywhere." She loves the process of discovering new recipes and figuring out how to imbue the most flavor into the food she makes. 
Due to her penchant for the solo activities of writing and cooking, starring on television was not Garten's first choice in life and her foray into the spotlight took some convincing. 
Ina Garten never wanted to be on television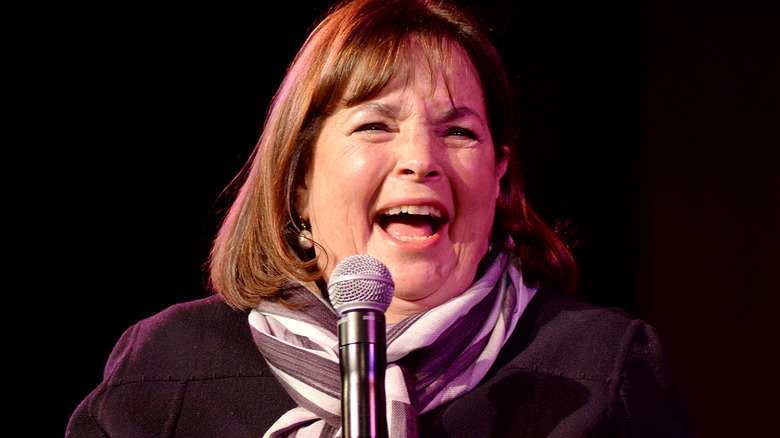 Brad Barket/Getty Images
Although Ina Garten has spent a whopping 19 years on the Food Network, teaching millions of viewers how to cook her delicious recipes, she would have much rather preferred communicating with her fans through the written word of her cookbooks. In fact, during an October conversation with MSNBC host Willie Geist (via The New York Post), the best-selling author revealed that the Food Network came after her "for years" to get her to sign a contract with them. Despite the fact that the contract only improved each time the Food Network rang her up, Garten admitted that after one such conversation, she told them to "lose [her] number." The chef added, "I said, 'I'm not negotiating, I just don't think I can do this.'" She simply did not want to appear on television. 
Given Garten's beaming smile and outgoing personality, it's difficult to imagine that she wasn't made for television. In a separate interview with PBS NewsHour in 2017, the "Make It Ahead" author expanded on her initial reservations, commenting that she "just couldn't imagine why anybody would watch [her show]." The Food Network didn't give up, however, and when producers insisted for the umpteenth time that she just give the opportunity a chance, Garten reluctantly agreed to a 13-episode run of "Barefoot Contessa." The show first aired in 2002 and shows no signs of stopping. Fortunately, Garten doesn't seem to have any regrets becoming a celebrity chef and even says she's "happily" still doing it.
Ina Garten's secret to success is her supportive husband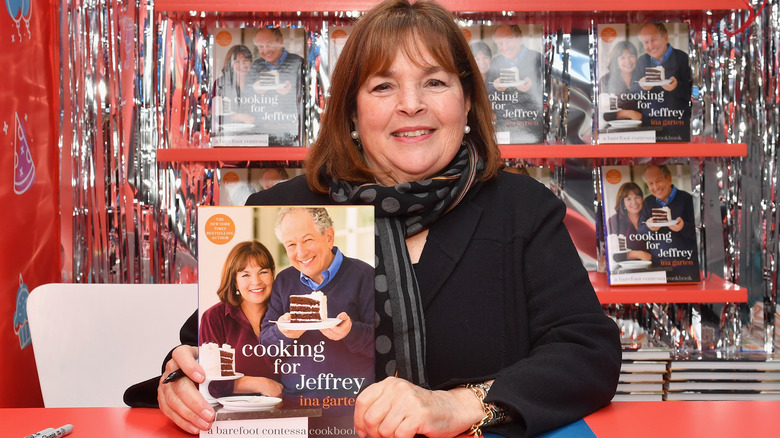 Noam Galai/Getty Images
Ina Garten leads a busy life as a Food Network celebrity and author, but what most people don't see is her pillar of support behind the scenes: her husband, Jeffrey. The chef's husband even appears occasionally on her television series, "Barefoot Contessa," where she can be seen making him his favorite meal of roast chicken, according to People. To outsiders, their relationship may appear posed for the cameras, but Garten claims that their union really is as happy as it looks. "He's just the best friend anybody could ever have," she told the publication in 2018. 
Without Jeffrey's support, Garten wouldn't have made it as far as she has. In a 2009 interview with the Yale Daily News, the "Cook Like a Pro" author admitted that she wasn't "allowed to cook" when she was a child, so it wasn't until she met Jeffrey that she was able to explore her passion for cooking and have someone to cook for. Garten spoke highly of her husband, telling the publication that he is "a deeply appreciative, incredibly supportive husband." 
Jeffrey only has positive things to say about his wife as well. The business school professor looks at his wife's success as "validation that you have to follow your passion" and adds that she owes her success entirely to her own merit. This may be true, but it certainly helps to have your own personal cheerleader every step of the way!