Bethenny Frankel Speaks Out About Those Andy Cohen Feud Rumors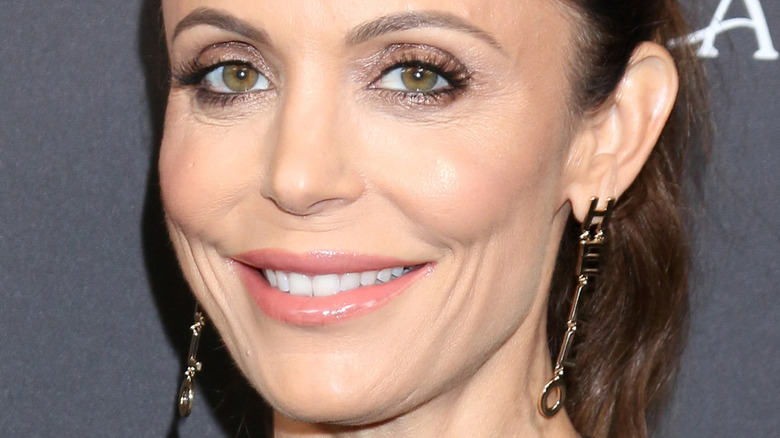 Kathy Hutchins/Shutterstock
Bethenny Frankel has a reputation of always speaking the truth, even when that truth is painfully uncomfortable. In a 2016 interview with Awaken, the former "The Real Housewives of New York" star put it this way, "Some people believe that they should have two different lives, and one is what they show on TV and one is their personal life. I am not that person."
Bethenny has stayed true to what she believes in, as she has certainly shown her fans the good, the bad, and the downright ugly sides of her very multidimensional life. And when it comes to her personal circle of family and friends, she always makes sure to set the record straight, especially when the tabloids have it totally wrong. Sure, a lot has been said about Bethenny's relationship with Andy Cohen — she doesn't even follow him on Instagram, according to Page Six — but she says that her critics don't even know half the truth about how they really feel about each other behind closed doors.
Here's what Bethenny has to say about the matter.
Bethenny Frankel and Andy Cohen are on the same wavelength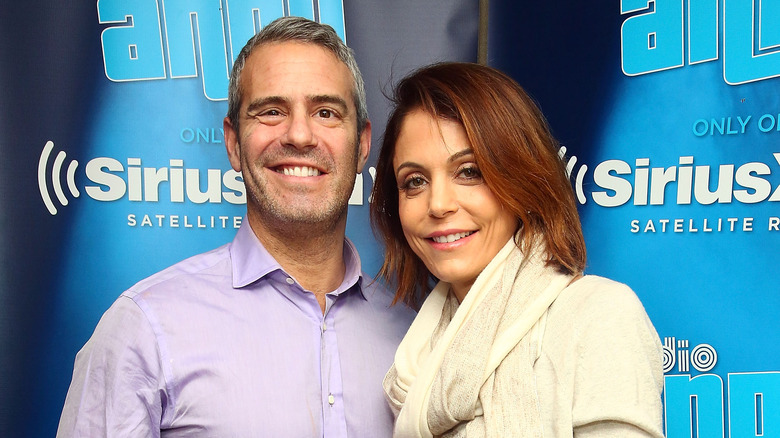 Astrid Stawiarz/Getty Images
For years, people have been curious about the rumored feuding between Bethenny Frankel and Andy Cohen. In Dave Quinn's new book, "Not All Diamonds and Rosé," he navigates through the ups and downs of the "Real Housewives" franchise. Although Bethenny did not participate in the book, some past housewives did and added their take on some of the most-talked-about episodes and events on the show, including what went down behind the scenes.
Apparently, Andy wasn't a fan of Bethenny in the beginning. According to Us Weekly, Quinn puts it this way, "Andy talked openly about having some bad decisions. He wasn't really interested in Bethenny ... She has been on ['The Apprentice'], and it was this idea about, 'Is it going to be a shark-jump moment to have another reality star on the show?'"
However, when a Twitter follower asked Bethenny directly if she and Andy had a falling-out because of the book, she was quick to respond with, "Absolutely not. @andy & I are very similar in our journey. We came up at the exact time & are on the path. We have both made mistakes & made good & bad decisions & we don't hate the player & sometimes hate the game. We respect each other's journey & have debated the whole way." And there you have it, folks.