The Surprising Thing We Just Learned About Ina Garten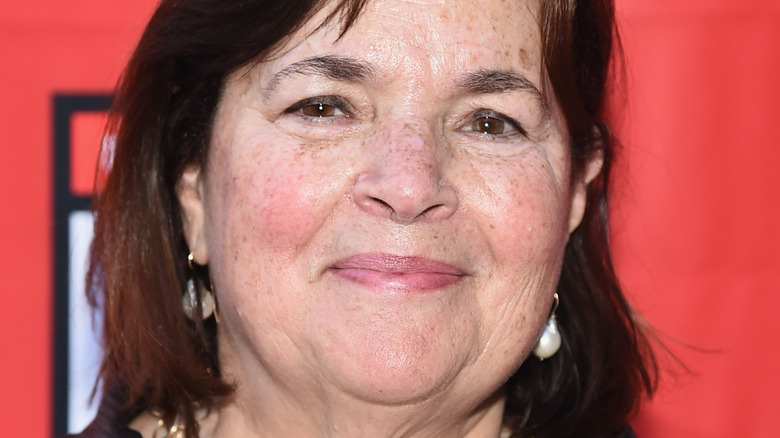 Michael Loccisano/Getty Images
We may receive a commission on purchases made from links.
As the host of the Food Network's oldest daytime show and the author of a popular 1990s cookbook, Ina Garten has been a staple in our kitchens and in our TV sets for more than two decades, teaching us how to master French techniques and other cuisines on the Food Network since 2002. The followed the success of her best-selling "The Barefoot Contessa Cookbook," which came out in 1999, according to her official website. But her love of food stems from many years before the release of her book. 
On her website, the Emmy Award winner explained that she bought a specialty food store in 1978, at a time when she had a government job at no other place than the White House. But Garten was tired of "writing nuclear energy budgets" at the Office of Management and Budget, and since she wanted to explore her creativity, she took the plunge, she explained. 
Garten had no regrets. In October 2020, the celebrity chef released her 12th cookbook, "Modern Food Comfort," showing she has no plans to slow down any time soon. So with this much passion, Garten must have been fostering it since she was a kid. But has she? 
Ina Garten wasn't allowed to cook as a child
Stories of chefs who fell in love with cooking at a young age abound, but Ina Garten isn't among them. In fact, the Barefoot Condessa wasn't allowed in the kitchen when she was a child, she told Al Roker during a November 1 appearance on his new podcast "Cooking Up a Storm". That was due to her late mom, Florence Rosenberg. "She [Rosenberg] said, 'It's your job to study, it's my job to cook. Get out of the kitchen,'" she told Roker. But instead of making Ina lose interest, it had the completely opposite effect. "I kind of always wanted to do it," she added. 
Perhaps Garten's mom took over the kitchen because she was very particular about what her family ate. "She [Rosenberg] was a dietitian by training and her food was very basic, health food–oriented, but extreme," Garten revealed to Parade. "Broiled chicken, canned peas. An apple was considered dessert." She joked, "That's why I make chocolate cake!
Ina began to cook more after getting married to Jeffrey Garten in 1968, she told Roker. But her hobby turned into a career when she saw an ad selling a restaurant called the Barefoot Condessa. "I went home and I told Jeffrey about it, and he said, pick something you love to do. If you love doing it, you will be really good at it," she told PBS.