Barron Trump To Attend Private School In Maryland This Fall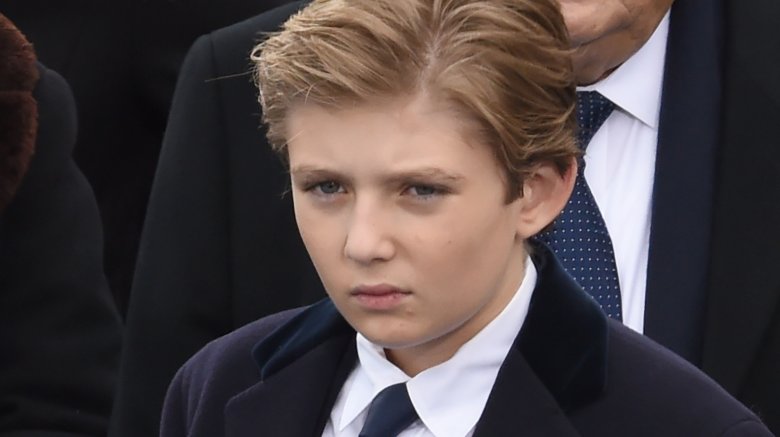 Getty Images
After months of speculation, First Lady Melania Trump confirmed on Monday, May 15, 2017 that her 10-year-old son Barron will attend St. Andrew's Episcopal School in Potomac, Maryland this fall.
The news was confirmed in a statement to People. "We are very excited for our son to attend St. Andrew's Episcopal School," Melania Trump wrote. "It is known for its diverse community and commitment to academic excellence. The mission of St. Andrew's is 'to know and inspire each child in an inclusive community dedicated to exceptional teaching, learning, and service,' all of which appealed to our family. We look forward to the coming school years at St. Andrew's."
Barron is finishing up the school year at Columbia Grammar and Preparatory School in New York City, where he and Melania have remained since Donald J. Trump was elected president. Barron and Melania will relocate to Washington, D.C. over the summer, according to People.
Per The Washington Post, People adds that Barron's tuition will cost about $40,000 annually. The school is reportedly located about 20 minutes from the White House. Barron will be the first child of a president to attend the school.