Former Paramount Pictures CEO Brad Grey Dead At 59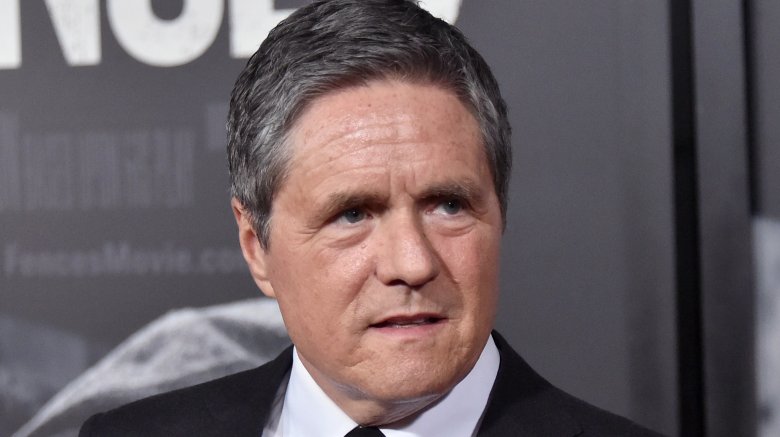 Getty Images
Brad Grey has reportedly passed away.
According to TMZ, Grey, the former chairman and CEO of Paramount Pictures, died on May 14, 2017 in his Holmby Hills, Calif. home while surrounded by loved ones.
Deadline adds that Grey's passing was a result of cancer. News of his death comes just a few months after he left his position at Paramount Pictures, which he had held for over 12 years. During this time, he'd produced films like There Will Be Blood, No Country for Old Men, The Curious Case of Benjamin Button, and True Grit, among many others. But he didn't just stick to serious dramas. Grey also worked on movies like Iron Man, Shrek the Third, and the Transformers franchise.
Variety reports that Grey had been ousted at Paramount in February 2017 after a string of box office flops, which resulted in the loss of millions of dollars.
Prior to his gig at Paramount, Grey began his career as an assistant to Miramax founder Harvey Weinstein. He would soon move into the world of stand-up comedy, taking Full House star Bob Saget on as his first client.
Grey later co-founded Brillstein-Grey Entertainment with Bernie Brillstein, where he helped produce several TV shows, including The Sopranos. Grey also co-founded Plan B with Brad Pitt and Jennifer Aniston, who were clients at Brillstein-Grey Entertainment, which would go on to produce films like The Departed after his exit.
Grey was 68 at the time of his death. He is survived by his wife, Cassandra Grey, their son Jules, three children from a previous marriage, Sam, Max ,and Emily, his mother Barbara Schumsky, and his siblings Michael and Robin. A private funeral will be held later this week.