The Surprising Reason Why Emma Watkins Is Saying Goodbye To The Wiggles After 10 Years - Exclusive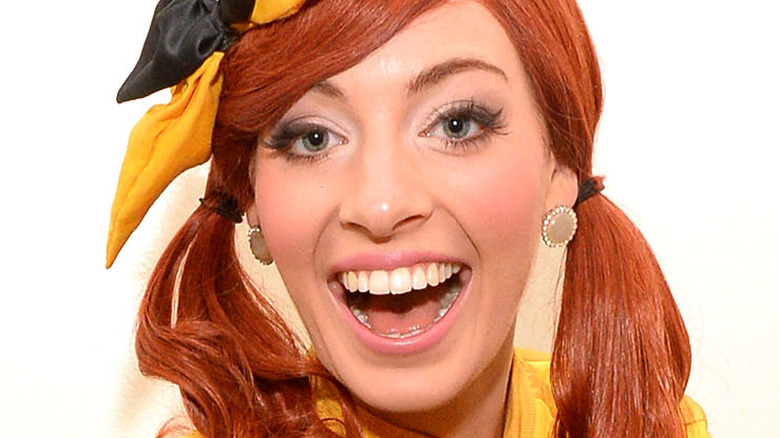 Mark Davis/Getty Images
In the annals of children's entertainers, The Wiggles continue to loom large. Since the group's formation in the early 1990s, The Wiggles have become "the world's most popular children's entertainment act," rivaling the likes of AC/DC and Hugh Jackman as Australia's highest-earning entertainers and once selling out 12 consecutive shows at New York City's Madison Square Garden.
When three of the original group members decided to retire in 2011, one of the new performers brought in was Emma Watkins as new Yellow Wiggle, becoming the group's first-ever female member. A decade after joining, Watkins' tenure as the Yellow Wiggle will be coming to an end with her announcement that she'll be leaving The Wiggles, passing the torch to new Yellow Wiggle Tsehay Hawkins. Watkins, who described herself as "not really been one to be very still," spoke with Nicki Swift to share the fascinating reason why she's decided to step away from The Wiggles. 
Emma Watkins is leaving The Wiggles to earn a PhD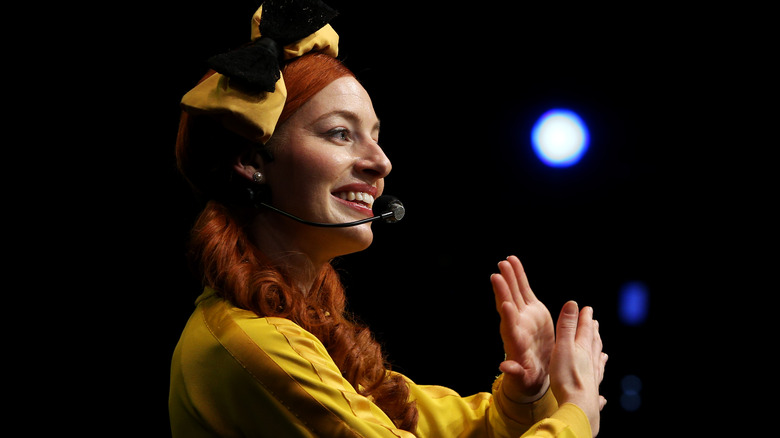 Lisa Maree Williams/Getty Images
Emma Watkins is opening up about her decision to leave The Wiggles after 10 years in order to complete her PhD. As she explained, her focus of study combines her passion for filmmaking (she received her Master of Media Arts Production degree from the University of Technology Sydney in 2012) with her proficiency in Australian Sign Language.
"When I joined The Wiggles company as a dancer, I was already at university. And so I've kind of been concurrently studying the whole time that I've been with The Wiggles," she continued, explaining that her time in COVID-19-induced lockdown was quite useful. "I found myself actually delving into finishing my project, which is a creative integration project using sign language, dance, and film editing to create, like, onscreen effective realizations. Originally it was about music. ... But now it's about movement, and body expression, body movement, sign language, dance, cognitive understanding of what those movements mean and how they can and help make meaning on screen visually without any auditory stimulus," Watkins added.
Of course, seeing how passionately her child audience reacted to The Wiggles also impacted her decision. "We have lots of children that come to the shows that use sign language. They may be deaf, or hard of hearing, or they might be on the autism spectrum or have additional needs," Watkins reflected. "...I started to have a moment to reflect on the study and I was like, 'I think I need to finish this PhD properly.' And my mentor was like, 'You need to focus now, because you're in your last year and it's really important.' And so I thought, OK, I think I'm going to try and wrap this up and, and give it all my time and energy."
Emma Watkins is focusing on a unique area of study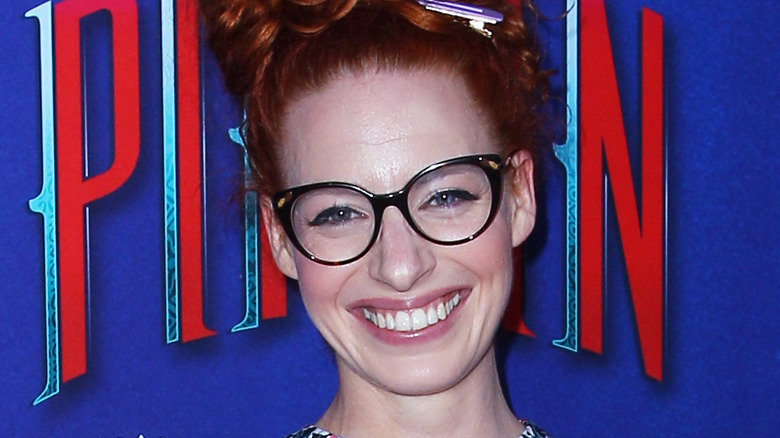 Lisa Maree Williams/Getty Images
What fans of The Wiggles, both children and their parents, may not have realized is that throughout Emma Watkins' decade-long association with The Wiggles, she's also been diligently focusing on her academic research behind the scenes.
According to Watkins, she's been working on completing her degree "for about 10 years collectively, but the PhD study has been about four years." As she explained, "And I did a master of research before that, and a master of film before that. So it's kind of been leapfrogging into different departments, but now I think the research is very much refined into the area that I'm most interested in, but it takes ages to try and settle out what that actually means." 
"I kind of feel like, oh, I want to do so many things that relate to sign language, but it's impossible, and it's silly," Watkins added. "So I just need to focus on one area. And I think now is the time for me to do that."
The Wiggles' new "Fruit Salad TV" episodes and so much more are available on The Wiggles' YouTube channel. You can also catch The Wiggles on Netflix, as well as The Wiggles channel on Roku.