Mo'Nique Calls Out Oprah, Tyler Perry In Blackball Accusations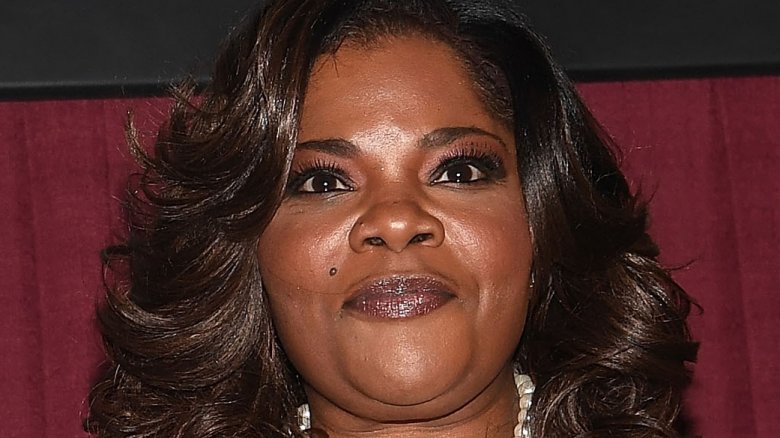 Getty Images
Mo'Nique is not pulling any punches.
It's been over two years since Oscar-winning actress and comedian Mo'Nique first claimed she was "blackballed" in Hollywood. In March of 2015, Mo'Nique told TMZ that director Lee Daniels flat out told her that she'd been blackballed after rumors started swirling that she was "difficult" to work with.
Now, Mo'Nique has lumped Oprah Winfrey and actor/director Tyler Perry in with Daniels, claiming they all have some responsibility for her stalled career.
During a recent standup show, Mo'Nique didn't get into specifics about what the three powerful Hollywood players actually did, but she did not hold back when it came to spreading around the blame.
"So, no I was not blackballed. I was whiteballed by some black d***s who had no balls. Thank you, Mr. Lee Daniels. Thank you, Mr. Tyler Perry. Thank you, Miss Oprah Winfrey," she says.
And she doesn't stop there. "No baby, I wasn't blackballed, I was f***ed up by some n****s who had no balls, and see I know they like to say 'Mo'Nique you talk too motherf*****g much.' It would kill me not to say the real s**t. It would kill me not to say the real s**t. You ought not pay me equally. You ought not treat me fairly, so ya'll can suck my d**k if I had one," she continued.
After the standup clip went viral, Mo'Nique and her husband, Sidney Hicks, did a video interview with TMZ to defend her remarks. Mo'Nique said she is "unapologetic" about speaking "the truth."
Hicks shed light on why Oprah and Perry were suddenly named, saying it was because they were "involved with the production" of the movie Precious, which is where the "difficult" rumors began. Of those rumors, Hicks also claimed they couldn't possibly be true, citing Mo'Nique's time on set with Daniels where she supposedly "ate crab legs" with the director while they watched the tapes from the shoot.
According to Page Six, Daniels declined to comment on Mo'Nique's recent stand-up remarks, but back in 2015 at the beginning of the blackball controversy, he did acknowledge that Mo'Nique's "demands through Precious were not always in line with the campaign," and that "soured her relationship with the Hollywood community."
Perry and Winfrey's representatives did not offer any comments.