Rosario Dawson's Cousin Dies After Actress Finds Her Unresponsive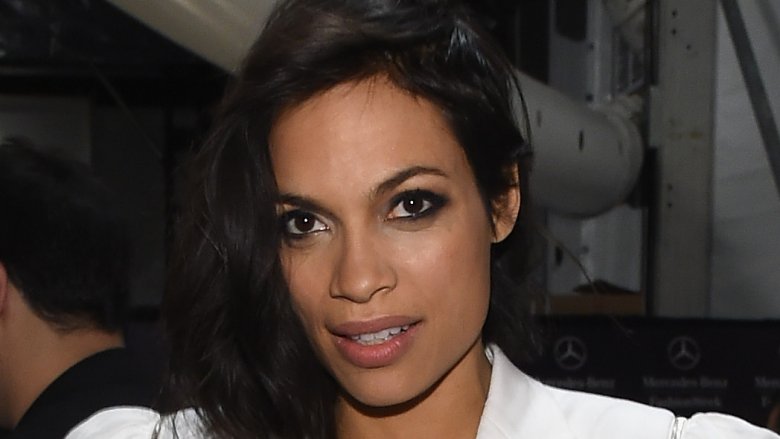 Getty Images
Rosario Dawson made a discovery that's sure to haunt her.
According to TMZ, the actress found her 26-year-old cousin Vaneza Ines Vasquez unresponsive in her Venice home on May 11, 2017. Paramedics reportedly rushed to the scene and moved Vasquez to a nearby hospital. Unfortunately, they were ultimately unable to resuscitate the woman, and she was pronounced dead.
Vasquez had reportedly been experiencing migraines and suffering from hypertension before her death. TMZ notes that, while an official cause of death has yet to be released, early autopsy results indicate that Vasquez passed away due to natural causes. The gossip site also adds that she had no history of drug or substance abuse, though toxicology results are still pending.
The Daily Mail reports that Vasquez's family and friends have mourned her loss on social media. "Vaneza, my sweet, sweet beautiful baby," her mother, Lisa Centeno, wrote on Facebook, "your passing has left me destroyed forever but I know you are at peace in Paradise. I love you, my alpha child."
"Spread your wings wide & touch the stars. You will forever be missed," friend Francisco Gomez posted.
No word yet from Dawson.