The Truth About Sutton Stracke's Ex-Husband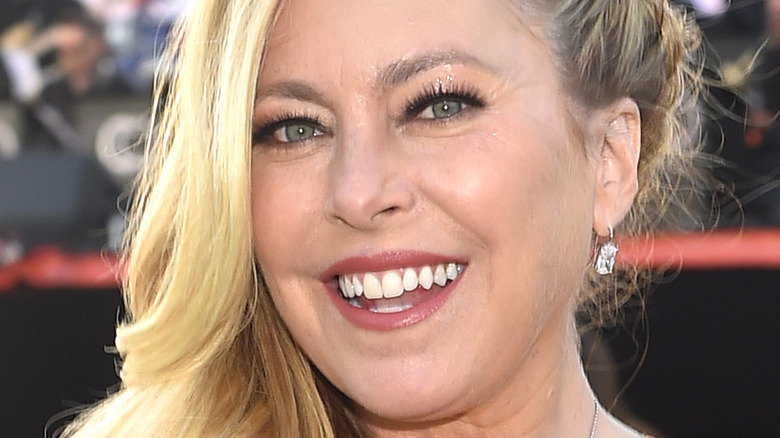 Stefanie Keenan/Getty Images
Fans of "The Real Housewives of Beverly Hills" will be familiar with Sutton Stracke, who joined the reality television show at the beginning of its 10th season. Originally from Augusta, Georgia, the sassy, blonde former debutant owns a boutique in West Hollywood and raises her three children — daughter Porter and sons Philip and James — as a single mom, according to Women's Health Magazine.
Sutton was interviewed by Decider earlier this year ahead of her second season appearing on "RHOBH," yet her first as an official housewife. She expressed how "surreal" it was to be a cast member while contrasting the first and second seasons. Sutton stated that the first season "was fun and then it was dramatic," but in the second, things got "real." Now that she's finding her place in the group, she's figuring out how to stay true to herself while navigating the opinions of seven other women.
Although Sutton is raising her children without their father by her side, Thibeault "Christian" Stracke is still very much in the picture and the provider of the bulk of the reality star's wealth even in divorce, as per Distractify. The two married in 2000 and spent 16 years together before officially divorcing in 2017. And while Christian doesn't appear in "RHOBH," his name comes up from time to time, especially when it comes to matters concerning money. Ever since Sutton's debut on "RHOBH," fans have wondered who this mysterious ex-husband is behind the scenes and how he amassed his wealth.
Christian Stracke is the global head of credit research at PIMCO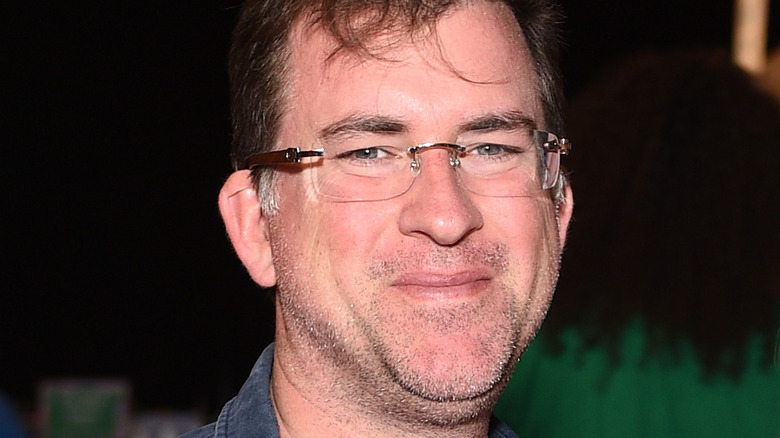 Stefanie Keenan/Getty Images
Those wondering how Christian Stracke makes enough money to provide his ex-wife with a generous alimony won't be surprised to learn that he serves as the global head of credit research at investment management company PIMCO, as per the company's official website. Visitors to Christian's bio learn that in addition to his credit research position, he is also a managing director in the Newport Beach office and a senior portfolio manager. While he has worked at PIMCO for over 13 years, his background is in the same field. He holds previous positions at CreditSights as a senior credit strategist and Deutsche Bank, where he headed local market strategy among Latin American countries. 
This impressive résumé has led to a whopping net worth. While his yearly earnings from PIMCO are currently unknown, Exact Net Worth estimates that his accumulated wealth from 24 years in the investment industry comes out to around $30 million. Incidentally, Sutton Stracke shares the same stunning net worth. It also seems that she benefits greatly from her ex-husband's earnings. In an episode of "The Real Housewives of Beverly Hills," the boutique owner revealed to fellow housewife Lisa Rinna that Dolce and Gabbana gift her with a tiara every year for her birthday (via Starcasm). An interview in the same episode shows Lisa commenting, "Sutton's ex-husband is into hedge funds, who knows, money stuff. When they divorced she had no idea she would be set for life."
Christian Stracke is ultimately a very private person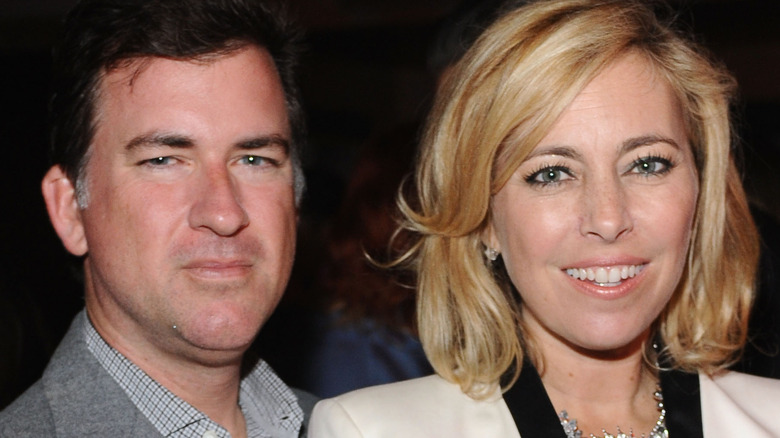 Stefanie Keenan/Getty Images
Anyone digging into the background of Sutton Stracke's ex-husband, Christian Stracke, will learn almost immediately that the investment banker keeps his private life well-hidden from the spotlight. He does not hold any social media accounts nor has he given interviews about himself or his prior relationship with the reality television personality. This stands in stark contrast to Sutton's style, who is very open about her private life on her Instagram account. The majority of information found online pertains to Christian's current and previous job positions. However, some thorough searching will bring up Sutton and Christian's wedding announcement from 2000 in The New York Times, which lends a bit of insight into the person Christian was prior to his financial success.
According to the announcement, the Augusta, Georgia native attended college at the University of Chicago after graduating from Davidson Fine Arts High School, the latter of which was where he met his former bride. Before launching his career, he decided to volunteer with the Peace Corps for a couple of years, revealing a bit of a tender heart for environmental and humanitarian causes. The Milken Institute confirms that Christian's official position during his time in the Peace Corps was as an agroforestry extension agent. His volunteer project took him to Oumm El Khezz, Mauritania, located near the Sahara Desert. During the mission, Christian worked with locals to encourage the practice of planting trees and preventing soil erosion.