Alan Thicke's Sons Take His Widow To Court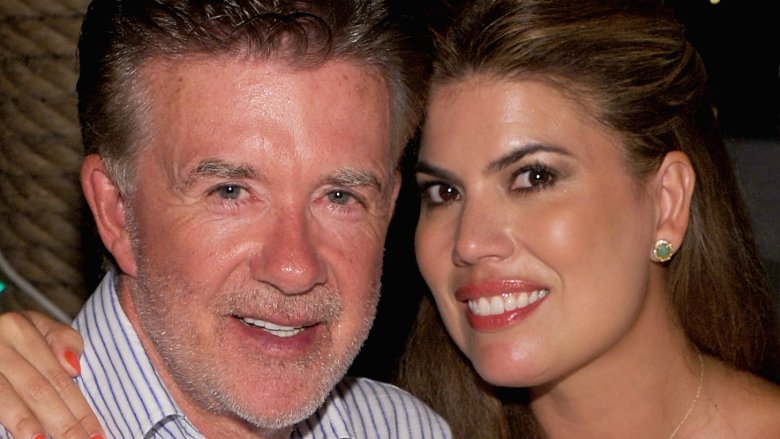 Getty Images
The real-life family of America's favorite dad is about go to legal war over his money.
According to TMZ, Alan Thicke's sons Brennan and Robin, who are the co-trustees of their late father's estate, have filed a legal petition asking a judge to "enforce the will and the prenup" signed by their father's widow, Tanya Callau.
The court documents filed by the brothers assert that Callau signed a prenuptial agreement in 2005, as well as a living trust just before the Growing Pains actor passed away in December of 2016, according to People.
Alan's assets were split as follows:
His sons were to receive "(in equal shares): ownership of the Carpinteria, California ranch that he bought in 1989." The trust also states Alan's desire "to keep in his family forever (the "Ranch"), 75 percent of his personal effects, and 60 percent of his remaining estate."
Callau was to receive "all of the Ranch's furnishings, 25 percent of his personal effects, a $500,000 life insurance policy, all of his death benefits from pensions and union memberships ... and 40 percent share of his remaining estate. Alan also provided that Tanya may live in the Ranch after his death so long as she maintains the property and expenses."
Through their lawyer, Robin and Brennan are claiming that Callau is now insisting that "there are numerous problems with the Trust and the Prenuptial Agreement" and that she even "threatened to make her claims fodder for 'tabloid publicity'" if they declined to go to mediation to renegotiate the terms of the trust. The brothers also say that Callau is claiming "'Marvin rights' asserting that she had to forego opportunities to pursue and advance her own career in order to support Alan and be his companion and partner, including raising Carter," Callau and Alan's son.
In a statement to The Hollywood Reporter, Callau's attorney, Adam Streisand, wrote, "Tanya Thicke has never threatened to take private family matters public and she never has. It is clear that Alan's sons have chosen this distasteful public smear tactic to bully Tanya, by stirring up the tabloid media, filing a bogus lawsuit, and refusing family mediation. Tanya is still grieving the death of her beloved husband and out of respect for Alan's memory intends to handle his son's false statements privately."