Why The Girl From Girlboss Looks So Familiar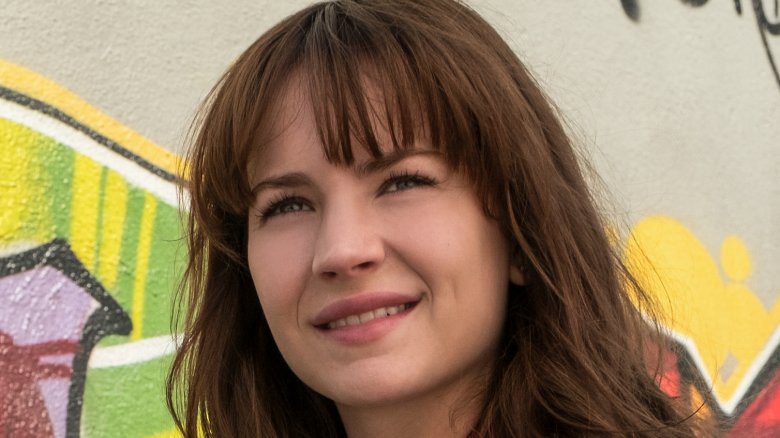 Everybody's talking about the Netflix Original series Girlboss (2017-). While the main character, Sophia Marlowe, may not be the most likeable character on TV, there's no denying that the actress who plays her, Britt Robertson, has talent. In fact, the 27-year-old starlet probably looks pretty darn familiar—but what do you know her from?
Small roles (2000-present)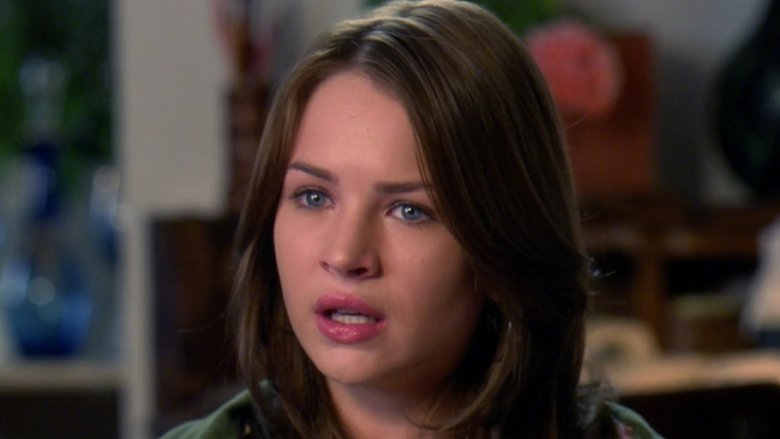 Like most actors, Robertson started out with small roles on a variety of different TV shows—and even a few TV movies. She first began her professional acting career playing Little Sheena in a single episode of Sheena, a 2000 show about a woman with the ability to transform into any animal. From there, Robertson, unsurprisingly, only moved forward. She soon snagged roles in TV movies like Growing Pains: Return of the Seavers (2004) and Jesse Stone: Night Passage (2006), starring the human mustache Tom Selleck and Oscar-winning actress Viola Davis.
Of course, no budding acting career is complete without a few roles in primetime crime dramas. In 2007, Robertson landed a guest role in an episode of CSI: Crime Scene Investigation (2000-15), and, in 2008, she received a part in Law & Order: Special Victims Unit (1999-). But that wasn't all—a year later, Robertson headed to the set of Law & Order: Criminal Intent (2001-11) for a one-episode gig.
Dan in Real Life (2007)
Robertson achieved a huge career milestone when she starred in Dan in Real Life alongside some major Hollywood actors.The Office (2005-13) star Steve Carell plays the titular character—a lonely widower and newspaper advice columnist who unknowingly falls for his brother's girlfriend. Robertson plays Cara, one of Dan's three daughters. Even though the film only earned a 64 percent on Rotten Tomatoes, acting alongside not only Carrel but also stars like Juliette Binoche, Emily Blunt, Dane Cook, and Allison Pill definitely did wonders for her acting cred.
Swingtown (2008)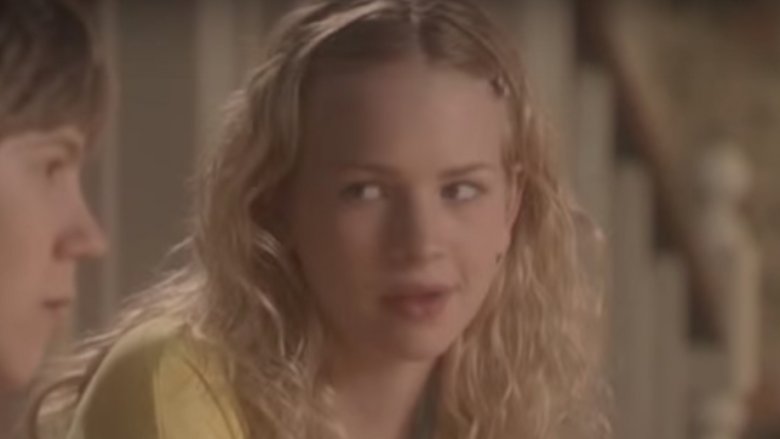 After filming Dan in Real Life, Robertson headed back to television and soon found herself on the short-lived CBS show Swingtown. The drama, set in 1970s America, followed a group of neighbors as they explored the time's blossoming sexual revolution. Robertson, who was 18 years old at the time, played young Samantha Saxton.
"I remember after doing Dan in Real Life, my goal was that I was going to do a pilot. And I wasn't just going to audition for everything, I was going to do a pilot that I wanted to do," Robertson told BuzzFeed in 2015. "I remember reading that script and thinking the character was so small, but I loved that. There's something I really love about having a standout supporting role. She was so young, but having to fend for herself and live on her own, there was sort of something rough-and-tumble about that."
After losing network advertisers due to its controversial depictions of threesomes, spouse swaps, and drug use and suffering a big dip in ratings, Swingtown was canceled after airing just 13 episodes.
Life Unexpected (2010-11)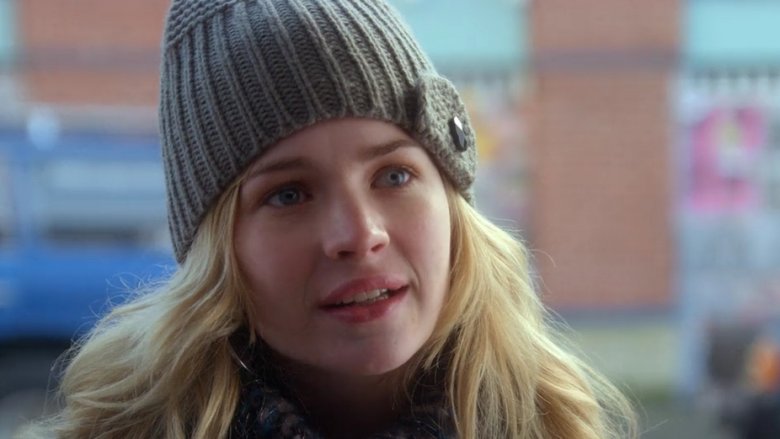 A young Britt Robertson made an attempt at TV stardom when she took on the leading role of Lux Cassidy in the CW's Life Unexpected. The show, which lasted just two short seasons, followed Cassidy, a streetwise teenager who's been in and out of foster homes her entire life, as she meets her biological parents. Hailed as a combination of Gilmore Girls and Juno, Life Unexpected likely left its mark on you—if you were one of the few viewers who tuned in each week. The show suffered the lowest ratings on its network during the fall 2011 season.
Scream 4 (2011)
Robertson joined a major movie franchise when she took on the part of Marnie Cooper in Scream 4. While she only appeared in the film's opening, the role was no doubt a major leap forward for the young actress—at least in terms of getting recognized. However, Robertson has admitted that the character wasn't too memorable.
"They offered me that part and I had to do it during the weekend of Life Unexpected that I had off and I didn't have any time with the material, and I just kind of... I didn't build a character," she explained to BuzzFeed in May 2015. "I wasn't thinking about who this girl is or the story. They wouldn't give me a script. I had no idea what was happening in the movie. I haven't seen Scream 4 because I'm just afraid of watching myself in it, but I remember being so sad afterwards and just thinking, like, Oh my god. This was a total opportunity to be a part of the Scream franchise, and I was just like, Oh, I'll figure it out when I get there."
Still, starring in a popular series like Scream is a major goal for actresses everywhere, and Robertson checked that off her to-do list when she was just 21 years old—talk about a girlboss!
The Secret Circle (2011-12)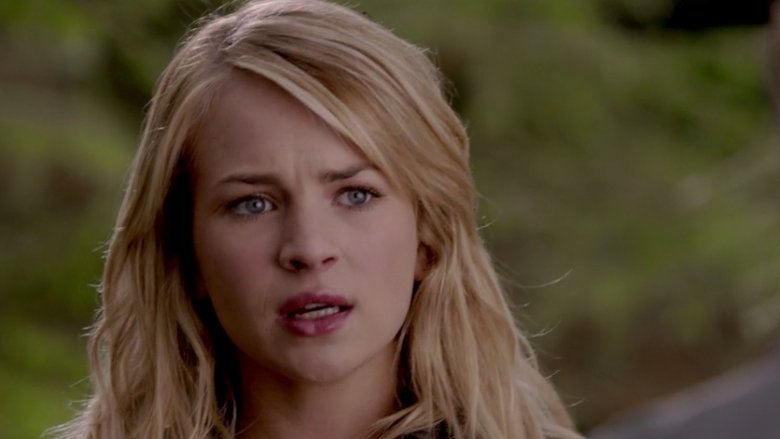 It didn't take Robertson long to find a new home on TV after the cancelation of Life Unexpected. She soon joined a new CW show, which allowed her to explore an entirely different world. The actress took on the leading role—something she'd soon get used to—in the supernatural drama The Secret Circle, a show chronicling a group of teenage witches. Embracing a darker tone, the show proved to be worlds apart from her previous gigs. As an added bonus, this show helped Robertson earn a few forever friends, including The Originals' Phoebe Tonkin and Teen Wolf's Shelley Hennig.
Under the Dome (2013-15)
A year after The Secret Circle, Robertson switched networks—and genres—when she took on the role of Angie McAlister in the summer sci-fi mystery Under the Dome on CBS. With stars like Dean Norris, who played Hank in Breaking Bad, along with Twilight actress Rachelle Lefevre and Cloverfield actor Mike Vogel—not to mention an intriguing plot that begged for answers—this show, which was based on a Stephen King novel, was definitely one to watch.
Robertson's character proved to be especially memorable, as she was locked in a bunker by her unstable ex-boyfriend for several episodes, making for some rivetingly dramatic scenes.
The Longest Ride (2015)
In 2015, Robertson finally was cast as the lead for a major motion picture. She starred as Sophia Danko in The Longest Ride, a film based on a Nicholas Sparks novel. With Scott Eastwood as her co-star, Robertson proved to audiences everywhere that she could handle love stories like a pro, as she got hot and heavy with Eastwood on screen.
Tomorrowland (2015)
The same year that The Longest Ride was released, Robertson also starred in Disney's Tomorrowland. Playing a curious teenager—an easy, if not tired, feat for Robertson—she acted alongside megastar George Clooney. Unfortunately, the movie was a flop at the box office, losing millions of dollars and proving that not everything Clooney touches is gold. It even earned the title of "Disney's worst-performing movie ever," according to the New York Post.
Mother's Day (2016)
Robertson joined the cast of Mother's Day in 2016, playing young mother Kristin, alongside fellow actors Kate Hudson, Jennifer Aniston, Jason Sudeikis, and Julia Roberts, who portrayed Robertson's on-screen mom. Speaking with Yahoo about her character, Robertson said, "She's desperately trying to make the right decisions, but she's a little lost and finding her way."
Robertson's involvement in the movie, which was helmed by the late Pretty Woman (1990) director Garry Marshall, also helped make one of her lifelong dreams a reality. "If you were to ask me when I was like 15 or something what would be my dream role, I'd say to be in a Garry Marshall movie where Julia Roberts plays my mom," Robertson explained. "So it really is a dream come true, and I know people say that all the time, but for me it really was."
A Dog's Purpose (2017)
Shortly before taking on the character of Sophia in Girlboss, Robertson starred in the comedic drama A Dog's Purpose. In the movie, Robertson acts opposite Riverdale (2017-) star K.J. Apa, playing his teenage love interest. The film was the subject of much controversy after a video from set was leaked, showing a German Shepard being forced to perform in a scene with rushing water. Despite outrage at the dog's treatment, A Dog's Purpose did well in theaters—reaching No. 2 at the box office and earning $18.4 million during its opening weekend. So, chances are, many Netflix subscribers got their first peek at the future fictional Nasty Gal owner before the first teasers for Girlboss were even released.