What Really Happened With Ashley Judd's Divorce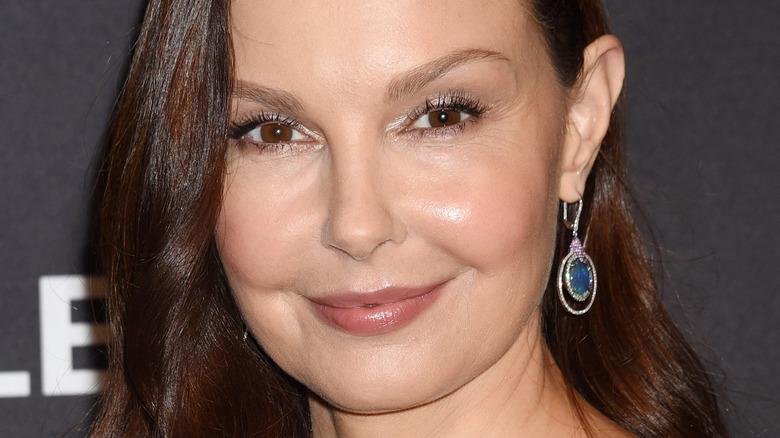 Ga Fullner/Shutterstock
Ashley Judd married racing driver Dario Franchitti in his native Scotland in December 2001 after being engaged for two years, as People reported at the time. Judd and Franchitti met back in 1999 at the wedding reception of a mutual friend, according to USA Today. The three-time winner of the Indianapolis 500 didn't know who the "Natural Born Killers" actor was, but they hit it off quickly. 
In 2006, the "Divergent" star announced she had no intentions of ever having children. "It's unconscionable to breed, with the number of children who are starving to death in impoverished countries," Judd told the Scottish Daily Record & Sunday. At the time, she explained that she didn't take the decision to break the news to Franchitti lightly. "I'm not saying it's not scary, the choice I'm making. I'm changing everything about who I was when my husband and I met. So I'm saying to him, 'I'm going to change.' It's a big deal," she added. 
Judd didn't change her mind. Instead, the couple raised fur babies together. "We have pets. This is the truth — in our household, animals are full family members — but the whole story is far more complicated," the "Double Jeopardy" star wrote in her memoir "All That Is Bitter and Sweet." In 2013, after being together for 14 years, Judd and Franchitti announced they were getting divorced, a decision they said was mutual in a statement, according to People. Read on to learn the details about their divorce.
Ashley Judd and Dario Franchitti remained close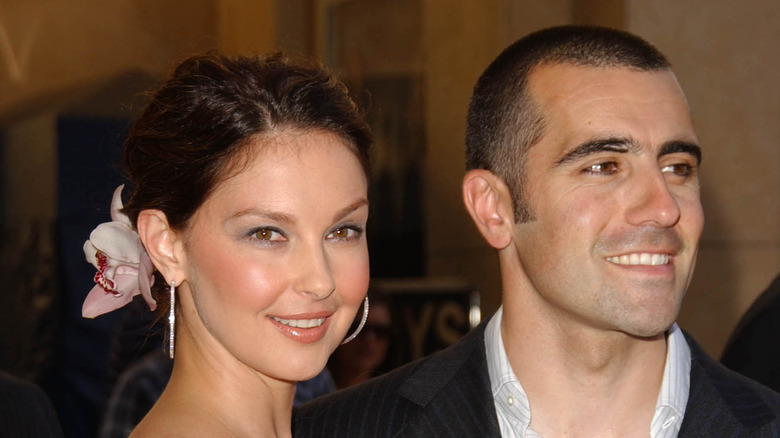 s_bukley/Shutterstock
"We have mutually decided to end our marriage," Ashley Judd and Dario Franchitti shared in January 2013, per People. But they also highlighted that they were on good terms. "We'll always be family and continue to cherish our relationship based on the special love, integrity, and respect we have always enjoyed," they added. While many celebrity couples include the keyword "respect" in their divorce statements, not all of them apply it in the months that follow. But Judd and Franchitti did. Shortly after announcing they were going their separate ways, Judd took to Twitter to write "family forever" and tag Franchitti. The former racer did the same.
Judd and Franchitti briefly rekindled their relationship a year later, when Franchitti suffered an accident that ended his career, as USA Today reported. The reconciliation didn't last, but they continued to show that there was no acrimony between them. Speaking with WTHR in 2014, Franchitti had praised his former wife. "We are great friends ... [the divorce was] not an easy decision for both of us. She is great. She is a wonderful person. I am lucky we have managed to keep that great friendship and a very, very important person in my life," he said.
In 2019, the sentiment was still the same. "He'll always be my loved one ... What we're showing them now is we're human, we're family, and this is what family looks like," Judd told Ladies' Home Journal (via Us Weekly). 
Ashley Judd is the godmother to Dario Franchitti's daughter
In early 2015, Dario Franchitti married Eleanor Robb, as the Daily Record noted. While there is no indication that Ashley Judd's anti-natalist views was the reason behind their divorce, Franchitti showed he was eager to be a father. Franchitti and Robb waited almost no time to expand their family, welcoming their daughter Sofia in late 2015, the report detailed.
By the time the baby girl was born, it had been under three years since Franchitti and Ashley Judd had filed for divorce. Even though it hadn't been that long, Judd and Franchitti proved their post-marriage friendship was no facade. In January 2019, Judd told the Daily Record that Sofia had a special status in her life. "Now, he is married and I am the godmother to their child Sofia," she said.
In early February 2019, Franchitti and Robb welcomed a second daughter, Valentina, as he announced on his Instagram page. When Franchitti is not sharing racing and car content, he is showing off his wife and children, proving he is a family man through and through. Judd is proud of what she and Franchitti have been able to build following their divorce. "I will talk about the close of my marriage and my loved one — as I call my former husband and he calls me. I talk about how we developed this beautiful family of choice and just reconfigured what the relationship looks like," she told the Daily Record in 2019.