The Disturbing Details Of Johnny Lewis' Autopsy Explained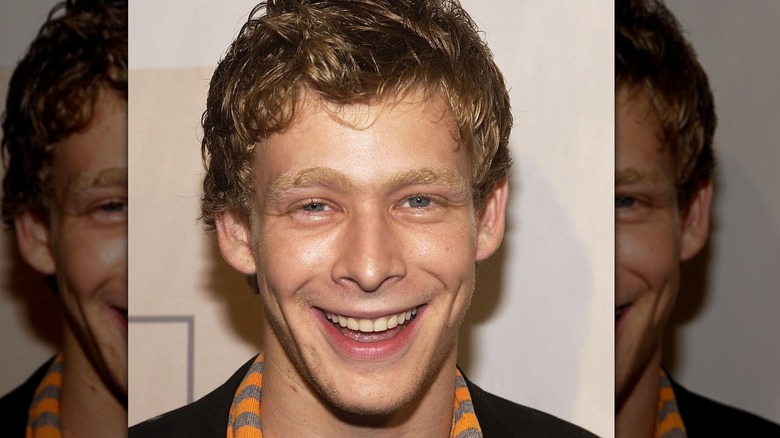 Vince Bucci/Getty Images
Hollywood stars that meet tragic ends usually make headlines when they go out alone, often from a drug overdose or a suicide. No matter how they meet their maker, it's always tragic to see someone who used to be riding high and living the Hollywood dream fall so quickly from grace and into an early grave.
For Johnny Lewis, the typical rules that troubled stars follow were right on point: severe drug and alcohol abuse, a string of failed relationships, and troubles with the law are often the trifecta of meeting an untimely end. Lewis repeatedly met the criteria for each of the above, and in such a short amount of time. Prior to his death in 2012, Lewis had been arrested three times in 12 months (via Yahoo! News). Lewis had recently split with his girlfriend and mother of his child, and then lost a bitter custody battle (via Film Daily). And Lewis had been struggling with drug and alcohol addiction in the two years leading up to his demise. 
What sets the death of Lewis apart from other stars who make a sudden and tragic exit from our lives is the way he went out. With a motive that is still uncertain, Lewis broke into the apartment of his 81-year-old landlady and strangled her to death. He tore her home apart, and at some point killed her cat. Fleeing from the home, he jumped a fence next door and attacked two men who were outside. Witnesses reported Lewis running back to his landlady's building, and soon after, he fell from the roof and died in the driveway. 
With this series of events and Lewis' known drug addiction, surely substance abuse was at play here. But what would the autopsy reveal?
A puzzle with a lot of missing pieces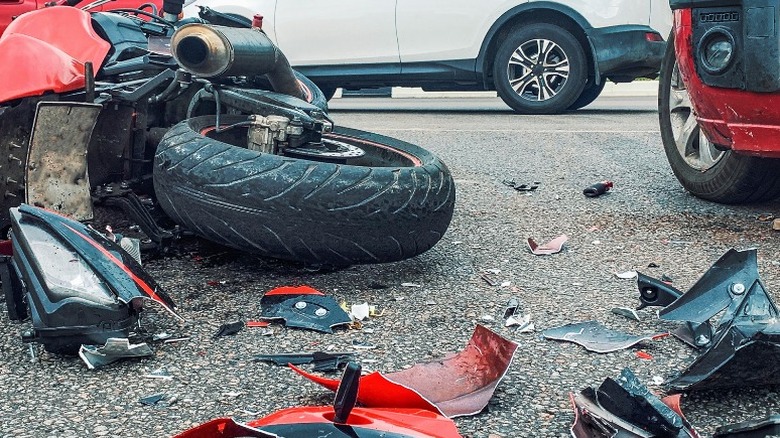 DedMityay/Shutterstock
The death of Lewis on September 26, 2012, resulted in a coroner's investigation. Surprisingly enough, no drugs or alcohol was found to be in Lewis' system at the time of his death (via Yahoo! News). He was checked for a wide variety of illegal substances, as well as psychiatric medication, but no trace of any was found. Lewis was even free of alcohol.
The autopsy revealed that Lewis had some nail marks on his neck, presumably from his victim attempting to fight him off. He had also been partially strangled. The official cause of death was trauma from a fall. Suicide and homicide were ruled out, as it was thought that Lewis died from accidentally falling from the roof. 
Details began to emerge from his recent past that helped put some pieces of this nightmarish puzzle together. In late October 2011, Lewis had suffered some pretty severe head injuries when he crashed the motorcycle he was driving near Twenty Nine Palms. While tests showed he didn't suffer from a concussion, his father was concerned about the change in his behavior and insisted that his son get further examinations. In fact, the elder Lewis went as far as to schedule two MRIs for him. This was to no avail, as Lewis refused to undergo either test (via L.A. Magazine). 
An ending without resolution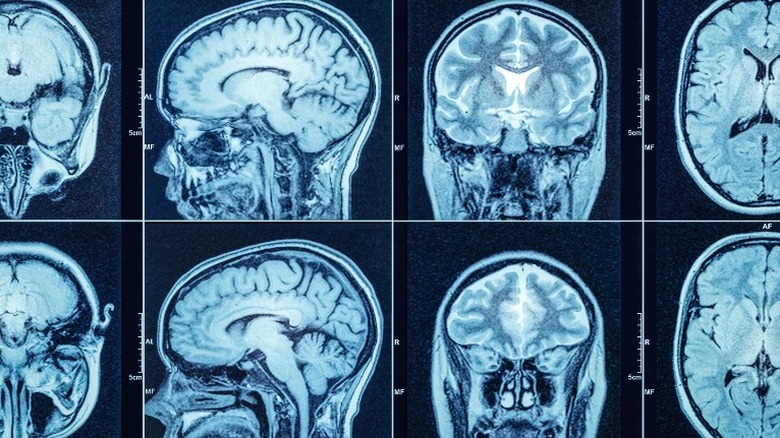 Triff/Shutterstock
By early 2012, Lewis' friends began to notice behavioral changes in the young actor (via L.A. Magazine). Before long, violent outbursts began to become commonplace in the life of Lewis, resulting in his arrest on three occasions after his wreck. On one such occasion, Lewis was jailed for eight days after attacking two men with an empty bottle, then biting one of them on the arm. His drug abuse also escalated, with one probation officer stating that he was "very concerned for the well-being of not only the community but that of the defendant."
Within a year of the motorcycle wreck, Lewis took one life from the world before falling to his own death. What led Lewis to commit these acts, as well as the final violent act of murder? Brain damage from the wreck? A delayed psychosis from heavy drug and alcohol abuse? The world may never know for certain.
If you or anyone you know is struggling with addiction issues, help is available. Visit the Substance Abuse and Mental Health Services Administration website or contact SAMHSA's National Helpline at 1-800-662-HELP (4357).