The Story Behind Kim Kardashian's Fame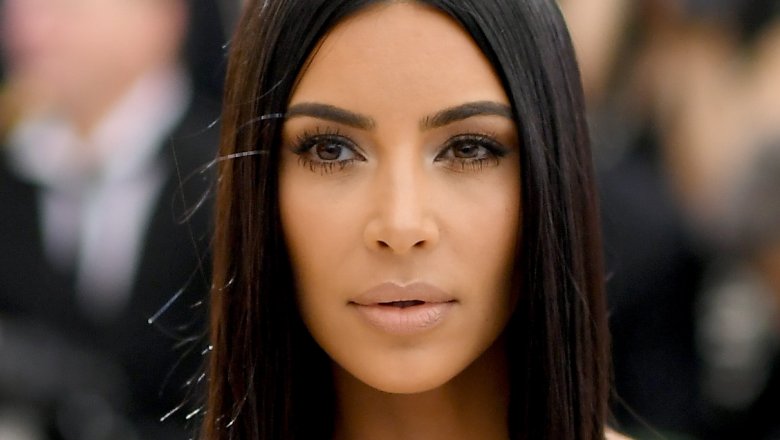 Getty Images
These days, it'd take living under a rock to not know who Kim Kardashian is. The "famous for being famous" celebrity, with the even more famous booty, is on TV, magazine covers, clothes, beauty products, books, you name it. And trying to escape Kardsahian's all-consuming presence on the internet is virtually impossible. But her rise to online fame didn't happen (entirely) overnight. It took careful planning, a little scheming, and a business savvy mom who wasn't afraid to do whatever it takes to transform her family into reality TV royalty.
It all started with the O.J. Simpson murder trial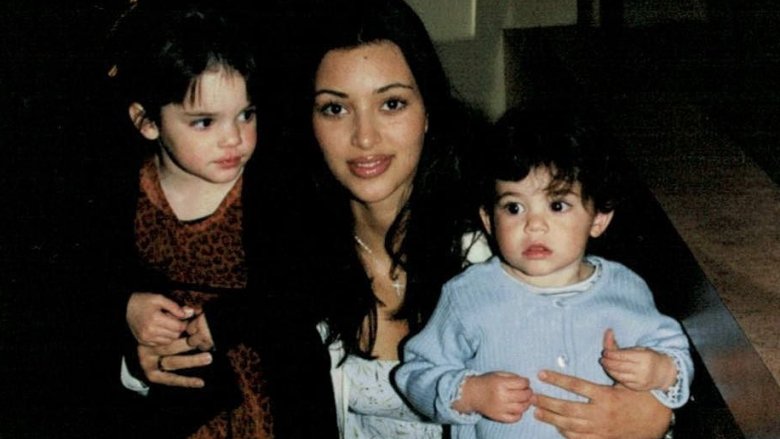 Instagram
As O.J. Simpson infamously faced trial in 1995 for allegedly murdering his ex-wife Nicole Brown Simpson and her friend Ronald Goldman, Kim's father Robert Kardashian became a household name overnight thanks to his close friendship with Simpson. Although, it probably wasn't the type of fame most people would be comfortable with, this questionable brush with the celebrity life would become a recurring theme for Kim and her family.
The morning after the murder, the Kardashian patriarch was spotted suspiciously leaving Simpson's house with a garment bag, which many still believe contained the murder weapon and/or Simpson's bloody clothes. When police eventually got a hold of the bag, to the surprise of no one, it contained zero evidence linking Simpson to the crime. Kardashian would later read a supposed suicide note from Simpson on live TV shortly before the football star led police on his notorious white Bronco chase that eventually ended with his surrender. In a crafty move, Kardashian activated his dormant license to practice law, which allowed him to join Simpson's defense team, and more importantly, prevented him from being called to testify against Simpson.
Shady, right? Well, that's how America learned the Kardashian name, one they soon wouldn't forget.
Kim becomes an assistant to the stars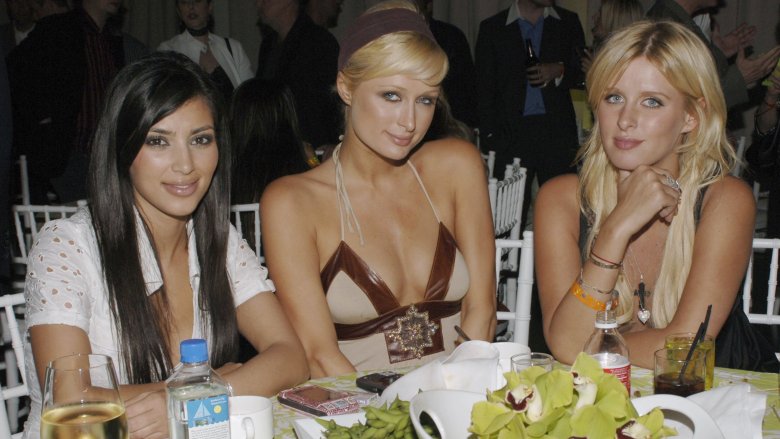 Getty Images
In the early 2000s, Kim launched a career working as a stylist, assistant, and personal shopper for such famous celebrities as Cindy Crawford, Selena Williams, Lindsay Lohan, Brandy, and Paris Hilton. Or at least that how Kim sold her former life in interviews. In reality, Kim mostly cleaned the stars' overflowing closets, but that didn't stop her from trying to get close to her famous clients and scoring invites to the Hollywood social scene. But Kim didn't just want access to the hottest parties. She wanted to reach the same level of fame as her celebrity clients. And thanks to her insider view, and a whole lot of ambition, Kim found a way to launch herself into the stratosphere of public recognition. And all she had to do was watch carefully at how one of her new "friends" achieved reality show success thanks to the release of a special kind of video.
Learning the secret to Paris Hilton's success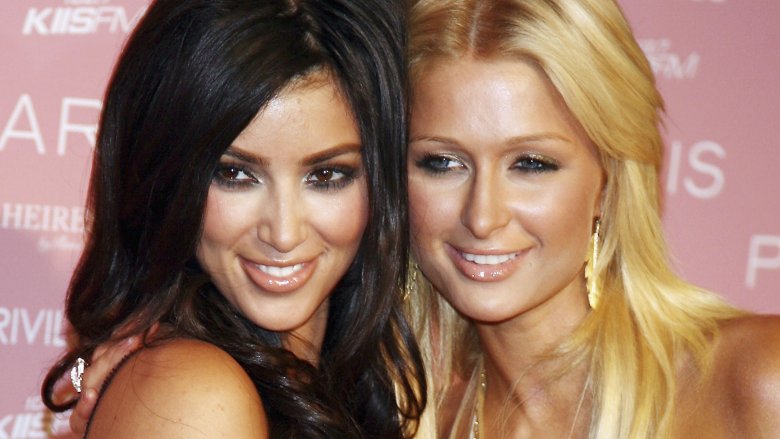 Getty Images
For a brief while, Kim and Paris Hilton became joined at the hip despite the fact that Kim was technically Hilton's employee. In late 2003, a private video of Paris Hilton and Rick Salomon was leaked exactly one week before the premiere of Hilton's new reality show The Simple Life, making it an instant hit. 
At the time, the idea of a leaked video was thought to be a PR disaster. But the world watched as the tape immediately rocketed Hilton into the upper echelon of "famous for being famous" and lit ratings for The Simple Life on fire. And while Hilton claims she never personally profited directly from the tape, and seems to have genuinely never wanted it to be released, there's no doubt it dramatically increased her star profile in the public eye. It was an unusual formula to say the least, and it'd be risky move to try and duplicate the results. Would Kim and her momager Kris be savvy enough to pull it off?
The Kim K Superstar tape is released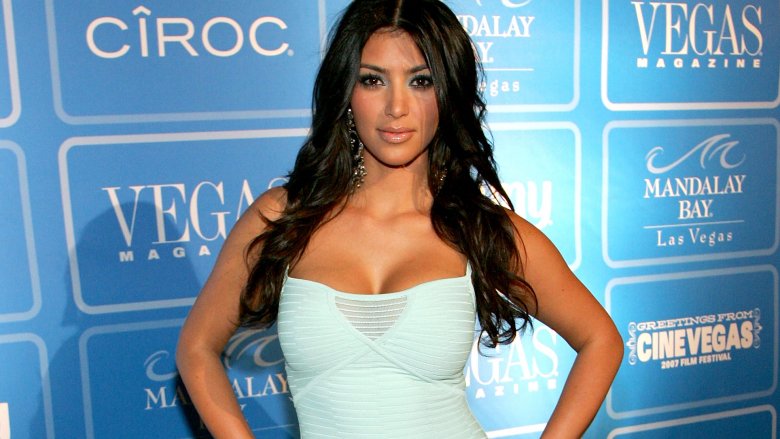 Getty Images
Just a few short years after Hilton's infamous video gave The Simple Life a generous boost in ratings, an intimate tape was "leaked" in 2007 starring Kim and her then-boyfriend Ray J, the R&B singer and brother to Kim's client Brandy. But unlike Hilton's reluctance to embrace her scandal, Kim and her momager Jenner wasted no time inking a $5 million deal with Vivid despite publicly claiming the tape was "leaked" and quickly used the release to boost Kim's profile. In fact, the tape was not-so-subtly called Kim Kardashian, Superstar, a foreshadowing of things to come.
As for Hilton's feeling on her former employee/BFF blatantly copying her rise to fame, Hilton had some harsh words for Kim's famous booty in 2008. "I would not want [Kim's butt] — it's gross! ... It reminds me of cottage cheese inside a big trash bag." However, in light of Kim's undeniable fame, Hilton would soon soften her rhetoric in 2016, but not without taking credit for her part in launching Kim's career. "We've known each other since we were little girls. We've always been friends." Us Weekly reports Hilton saying. "It's nice to inspire people. I'm really proud of her and what she's done."
Keeping Up With The Kardashians is born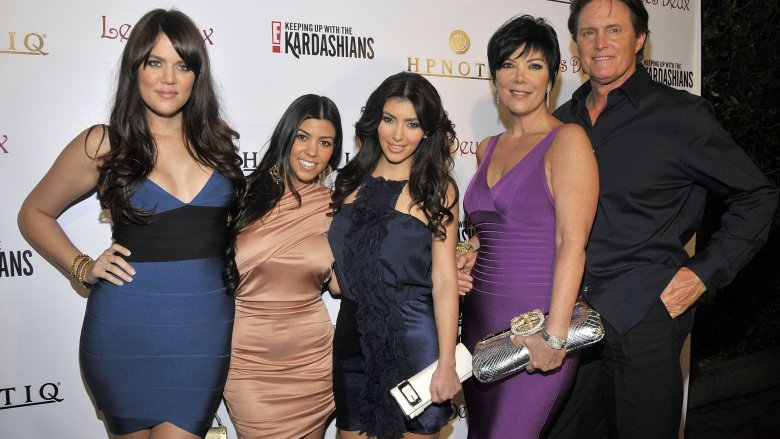 Getty Images
In October 2007, barely eight months after the release of Kim Kardashian, Superstar, the Ryan Seacrest produced reality series Keeping Up With The Kardashians premiered and became an instant success. However, Seacrest and momager Jenner went out of their way not to mention Kim's video as the source of the show's success and both have stuck to a back story about how the family's wacky antics at a barbecue won Seacrest over. 
Of course, the infamous tape didn't need to be mentioned to promote KUWTK because the media would generously fill in the blanks when mentioning Kim. It was practically the only thing on her resume at the time. But while the Kardashians played dumb about the true source of their fame, some people like Barbara Walters weren't having it. "You don't really act; you don't sing; you don't dance. You don't have any — forgive me — any talent," the veteran reporter once famously asked the family.
The show blows up and so does Kim's bank account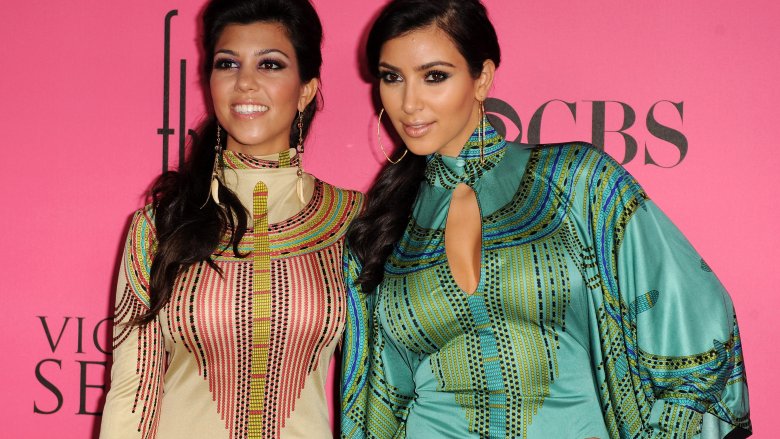 Getty Images
Despite the Kardashians' noticeable lack of talent and the obvious leveraging of Kim's private tape to boost their name recognition, Keeping Up With The Kardashians became an unparalleled success in the field of reality television. Audiences couldn't get enough of the family's interactions, and young women particularly enjoyed the fact that the Kardashians achieved celebrity status just by existing. "[They] tend to think that's pretty cool. That's something I might be able to achieve," an entertainment executive explained to the LA Times.
The show would soon produce several spin-offs including Kourtney & Kim Take Miami, Kourtney & Kim Take New York, Khloé & Lamar, Kourtney & Khloé Take The Hamptons, Dash Dolls, and Rob & Chyna. As her family members quickly got rich off of her fame, so did Kim as she launched fashion lines, fragrances, credit cards, and apps. Kim's rise to reality stardom also couldn't have come at a better time as social media platforms like Twitter and Instagram were just beginning to rise in prominence. The Kardashians were among the first to advertise diet pills and other weight loss supplements to millions of followers on social media. In fact, it wouldn't be a stretch to say that the Kardshians were the first influencers.
A famous wedding followed by an even more famous divorce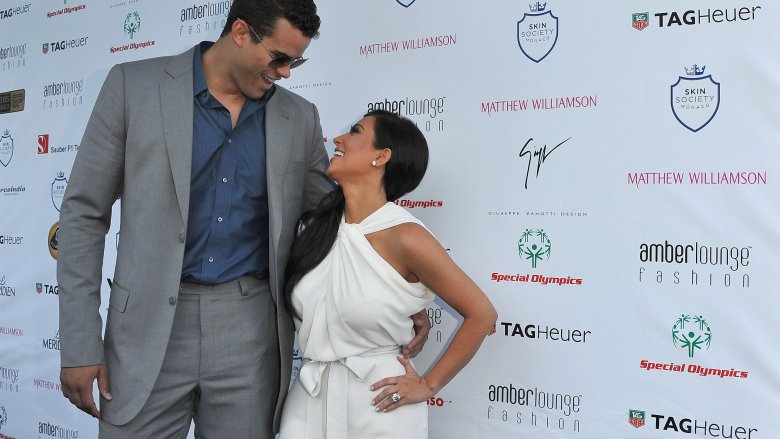 Getty Images
On August 20, 2011, in a swirl of media frenzy, Kim married NBA play Kris Humphries after the two had only been dating for less than a year. Everything about the occasion was suspect starting with the fact that the wedding would be filmed for a televised special. According to The Hollywood Reporter, Kim and Humphries seemed entirely focused on numerous sponsorships instead of making the event a personal, intimate affair celebrating their love. The couple also scored a reported $1.5 million from PEOPLE just for their wedding photos. The event had publicity stunt written all over of it, and Kim would only make matters worse when she made an even more dramatic move.
When Kim's Fairytale Wedding: A Kardashian Event aired in October 2011 to over four million viewers, it was a ratings hit for the Kardashians. However, less than three weeks later, Kim would shockingly file for divorce from Humphries after a scant 72 days of marriage. The backlash was intense. By leaving Humphries right after the special aired, Kim all but signaled that the event was a publicity stunt. Humphries himself even argued as much in court by giving a deposition claiming the event was scripted. Things got so bad that Kim became convinced she'd killed Keeping Up With The Kardashians.
But soon, Kim would walk down the aisle again. And this time, it might be the real thing.
Becoming Mrs. Kanye West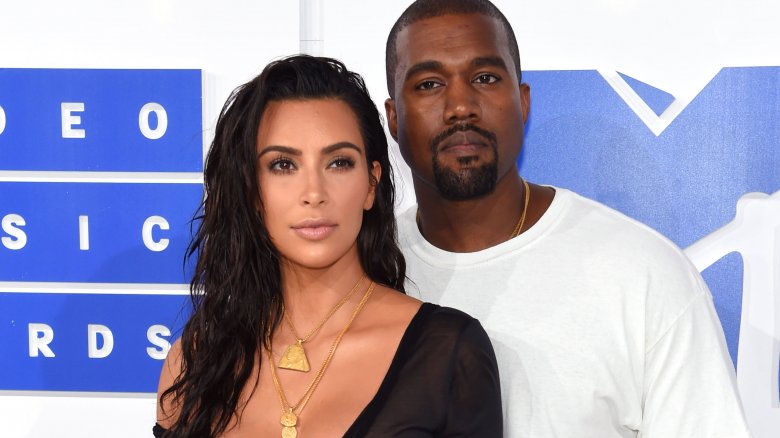 Getty Images
During her questionable relationship with Humphries, Kim was heavily rumored to have been cheating with Kanye West even while she prepared to walk down the aisle for TV cameras. And those rumors only gained more traction when the Kim and West started dating shortly after her divorce from Humphries. West would eventually propose to Kim in a lavish ceremony at a football stadium, and the two would later wed in 2014 cementing their status as one of Hollywood's biggest power couples.
And while "Kimye" genuinely seemed to be in love, it wasn't long before the rumors began that Kim was attempting to position herself as a Beyoncé-adjacent level of celebrity instead of just a reality star. Except those attempts became thwarted by reports that the actual Beyoncé has "genuinely never liked" Kim, and die-hard Beyoncé fans obviously bristled at the comparison. However, Kim still had her army of social media followers, and it wasn't long before she discovered new ways to reach even higher levels of fame. Even if they required using old tricks.
Kim breaks the internet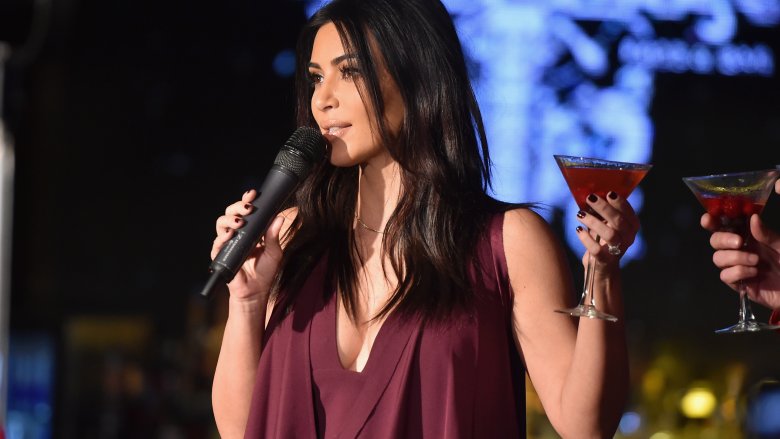 Getty Images
In November 2014, Kim "broke the internet" by posing nude with her famous butt in full view for the cover of Paper magazine. The cover was everywhere and became a major global story for two weeks running, according to The Guardian. You couldn't escape it, and it only cemented Kim's ability to dominate social media. While the Paper cover is a far cry from her intimate video with Ray J, it showed that Kim's online presence was a force to be reckoned with as websites saw record levels of traffic covering the now iconic event. She may not have much in the way of actual talent, but there was no denying that Kim is an internet sensation, and that large swaths of people will stop and see what she's up to next.
From hairdresser to social media superstar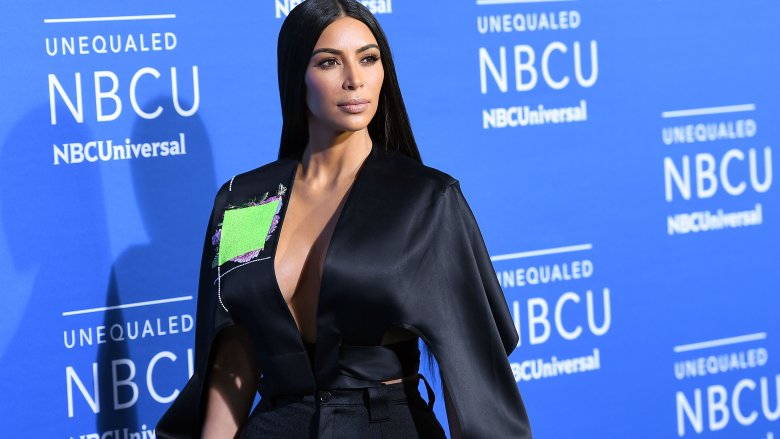 Getty Images
Granted, as the daughter of a prominent Hollywood lawyer with an even more infamous client, Kim didn't exactly start from humble beginnings. But she did work her way up from being a hairdresser and glorified closet organizer to the stars and became one of the most recognizable women on the planet. Say what you will about Kim's questionable rise to the top, the fact remains that she's reached an almost unprecedented level of online fame and leveraged it into a massive multimedia empire. That's a pretty impressive feat for someone who started out as Paris Hilton's friend with the big butt.