What Was Katy Perry Like As A Child?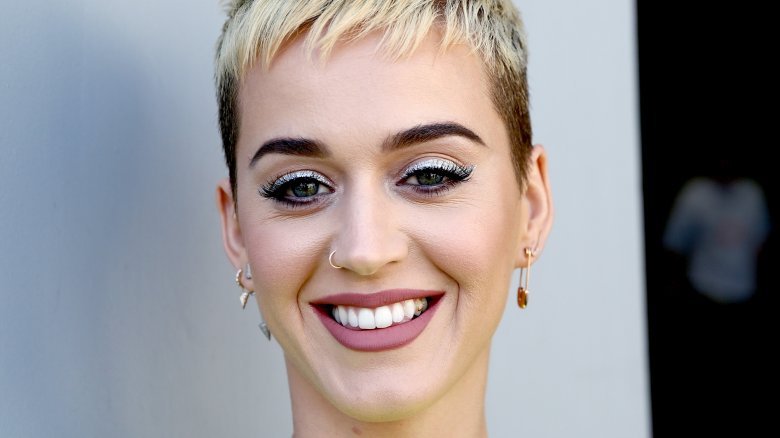 Getty Images
Katy Perry is one of the biggest pop stars on the planet. She's spent weeks on top of the charts, sold out tours all over the world, and turned her image into a multi-faceted brand. She also landed the role of an '80s child's dream as Smurfette in The Smurfs movies, and she even managed to get Russell Brand to stay married for longer than 10 seconds. Is there anything she can't do? And where did this wonder woman come from anyway? We answer that question right here with a look at her early years, from birth to "I Kissed A Girl." Here's what Katy Perry was like as a child.  
Where it all started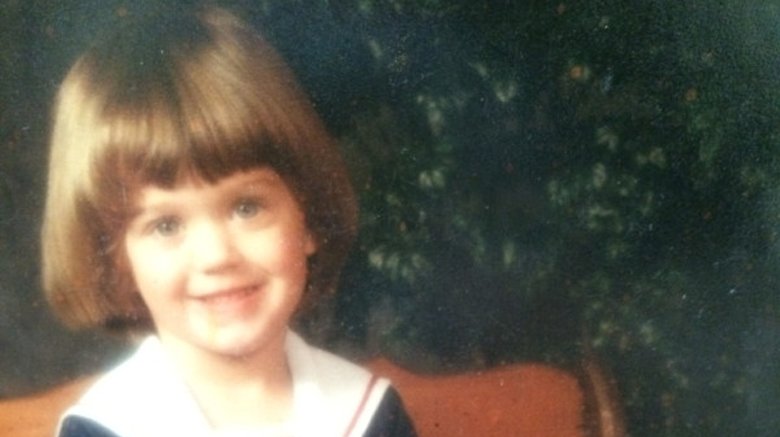 Katy Perry / Twitter
Katy Perry was born on October 25, 1984, in Santa Barbara to pentecostal preachers, Keith and Mary Hudson. Her birth name is Katheryn Elizabeth Hudson, and she has an older sister, Angela, and a younger brother David. Though her family traveled a lot due to her parents' jobs as "traveling ministers," they eventually settled back in the California haven. Perry, who is now based in Los Angeles, described her hometown to Vogue as "so quaint and cute, it's like the French Riviera without the snootiness." She even returned to the town in 2015 for a six month break after her Prismatic World tour, so she could escape the trappings of fame in her "bubble and sanctuary." 
She lived in Arizona for a while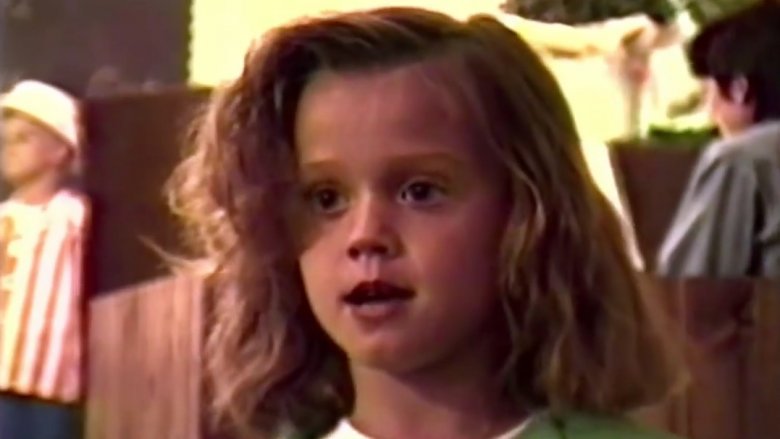 Upon arriving in Glendale, AZ for her Super Bowl XLIX Halftime Show, Perry revealed to Arizona Central that she lived in the state as a child. "I went to Paradise Valley Christian School in kindergarten and first grade," the "Roar" singer said, adding, "So yeah, I have a lot of memories there. I remember it always being so extremely hot. But I also lived in Lake Havasu, actually." Life on the road combined with her parents' occupation as performers — granted, a very different kind of performing than Perry would eventually do — must have been formative for Perry, who did not wait long to start her star track. 
She started singing at farmer's markets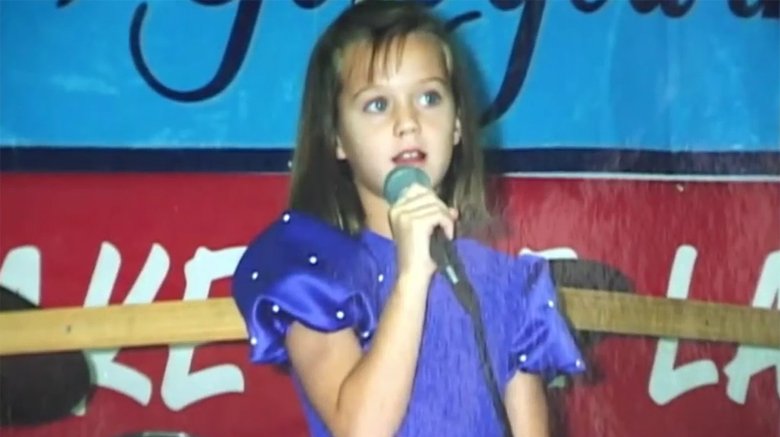 In a Rolling Stone interview, Perry's older sister, Angela, said, "Katy is a middle child, so she always tried to stand out. Our whole family is like that, in a way. We love entertaining people, putting on a show." In fact, it was Angela who first started recording music — a gospel demo — that either sparked Katy's curiosity and/or jealousy, which propelled her to take her "gift" of song to the public at age 9. So, Katy started singing for donations at farmer's markets, while also channelling her parents' proselytization. "If you don't live your life for Christ—I'm just going to say it—life is pretty empty, and, well, there may be no reason to live at all," the pint-sized preacher told a crowd in an old home movie she also shared with Rolling Stone. But that was really just the tip of the iceberg when it came to her religious upbringing.
Her household was very religious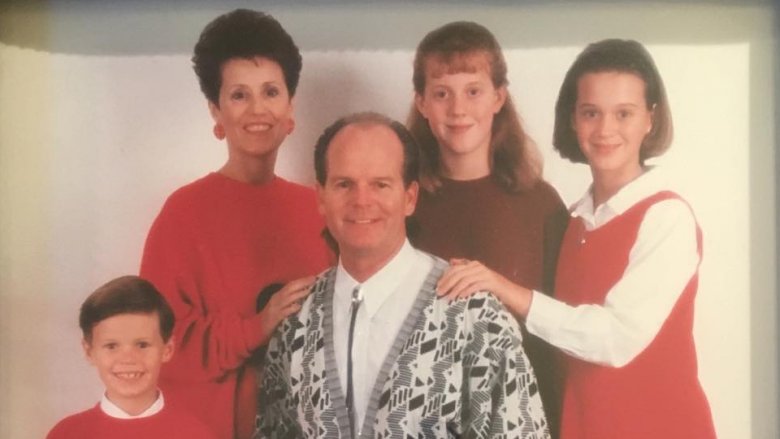 Katy Perry / Instagram
Perry described her childhood to Vogue by saying, "But my house was church on Sunday morning, church on Sunday night, church on Wednesday evening; you don't celebrate Halloween; Jesus gives you your Christmas presents; we watch Bill O'Reilly on TV. That was my whole childhood and youth and early teens." She's famously said wasn't allowed to use the term "deviled eggs," watch anything over a PG-rating, or listen to any secular music. "The only things I was allowed to listen to were the Sister Act 1 and 2 soundtracks," she once told EW.
And it actually gets even stranger than that. Perry also told Rolling Stone that her entire family speaks in tongues. In fact, speaking in tongues is basically the centerpiece to her parents' ministry, as her father would do it in front of his flock while her mother interpreted it into english. Though Perry has obviously shed her conservative upbringing when she transformed into a sexually fluid pop sensation, she somehow found a way to maintain a relationship with her strict parents. "There isn't any judgment. They don't necessarily agree with everything I do, but I don't necessarily agree with everything they do. They're at peace with—they pray for me is what they do," Perry told Marie Claire. 
Her father agrees with that sentiment, even finding a way, albeit an opportunistic sounding one, to connect his daughter's fame to his ministry. Speaking to People, he said, "What has taken place in my daughter's life has opened many opportunities to go in and be with guarded and gated people. They like us because we're cool. We are not threatening." This surprising openness towards Perry's decidedly secular career reveals a big clue as to how she even got started in the music industry. 
She's always been a fashionista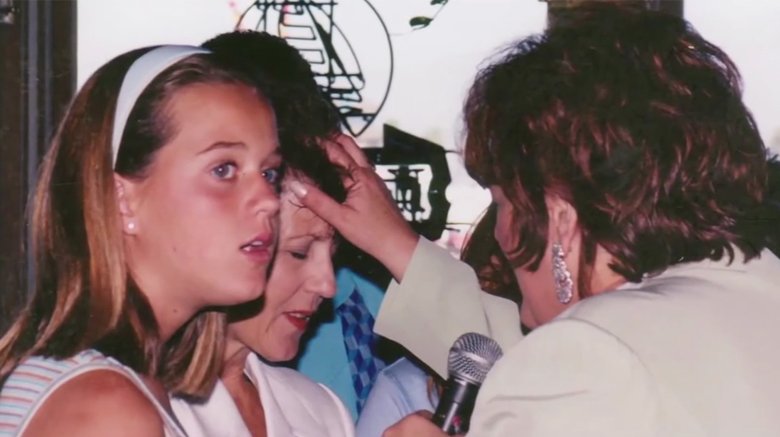 Part of Perry's pop persona is her chameleon-like ability to change her appearance. Her hair has been every color from bubblegum pink to electric blue, and her fashion sense has ranged from classic pin-up to avant garde. That unique sense of style started early, in sixth grade to be exact, when she convinced her parents to buy her a vintage $175 dollar "fake leopard-fur coat" for Christmas. Perry described to Vogue how the coat confirmed her suspicions that she was fashionista well ahead of her peers. "All the kids made fun of me, but I knew I was doing something right when the hot moms came over to me at school and were like, 'Where did you get that coat, sweetie?'" So, were her ultra-religious parents also fostering the same suspicions about their budding pop princess daughter? It would seem so. 
Started her music career in Nashville at 13 years old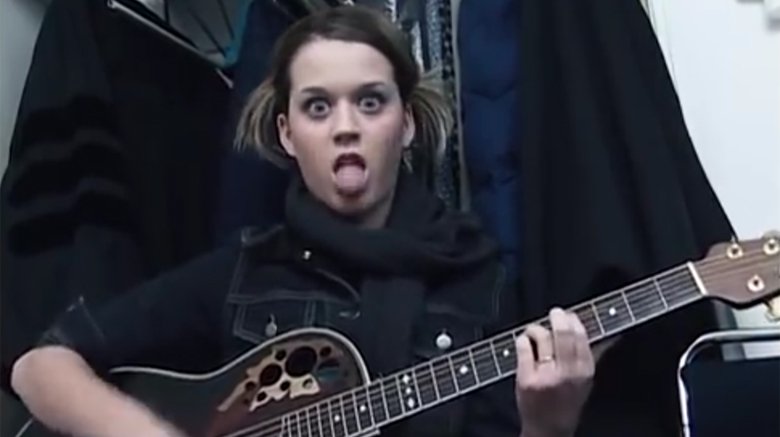 Despite their conservative views, Keith and Mary Hudson apparently had no qualms about their daughter getting into the entertainment industry. Mary even accompanied Katy on trips to Nashville, starting when she was just 13 years old, to record her first album. The album, called Katy Hudson, wasn't released until she was 17, and though it was ultimately a failure — the label it was on folded —  it opened Katy's eyes to the possibility of a career in music. Katy likened her experience in Nashville to the story of Alice in Wonderland, telling The Scotsman that her time in the music-rich city opened her eyes to "another world that existed beyond" her strict religious upbringing.
At 15, she dropped out of school to focus on music full-time. It was also around this time that she really started to be inspired by mainstream music, which her friends smuggled into her house for her, particularly the song "Killer Queen" by Queen. Perry not only loved the music, but admitted that she molded her pop persona after the character depicted in the classic rock jam, even naming a fragrance after it years later, according to WWD. And after discovering her inner glam, it didn't take long for her to move to the entertainment epicenter, Hollywood. 
She moved to LA at 17-years-old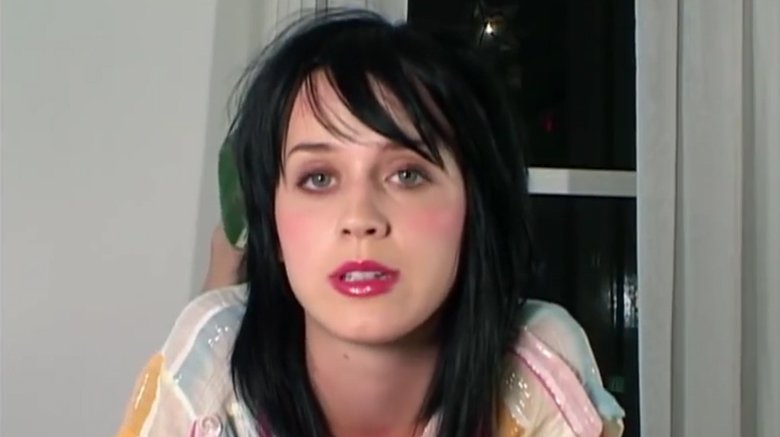 Before she could legally vote or smoke cigarettes (not that a good christian girl would ever do such a thing), Perry moved to LA upon the encouragement of veteran producer Glen Ballard. Together, he and Perry made an album that was never released, because, as Perry claims she was told, "it didn't sound enough like Avril Lavigne," according to GQ. During this period, Perry wrote bad checks, racked up tons of debt, and had two cars repossessed. She even landed deals with three different record labels, only to be dropped before ever making a breakthrough. "It was super-discouraging. I got so close on records that I would bring a copy of it and the artwork and I would show it to my friends and say, 'Can you believe it? It's finally happening!' And two weeks later I'd get the call that it wasn't happening," Perry told The Scotsman. After seven years and a deal with Capitol Records that finally paired her with the right combination of hitmakers, Perry's career finally hit its stride. 
Her first single as Katy Perry was Ur So Gay
Everyone thinks Katy Perry's breakout single was "I Kissed A Girl" and it definitely was. But that same year, Perry released "Ur So Gay," a track with an intentionally controversial title that she described to Prefix as "for my Internet bloggers, so I'm not coming out of nowhere." It was a promotional track intended to give "an introduction and a background" on what the new, reinvented pop artist known as Katy Perry had in store. She was going to be clever, unabashed about sex and gender stereotypes, and above all, she was looking to make a splash. Though she said the song was written about an ex who had "specific issues," like "wearing guyliner and taking emo pictures of himself in the bathroom mirror," there was definitely something more going on as evidenced by her opening lyrics: "I hope you hang yourself with your H&M scarf / While j**king off, listening to Mozart." That's about as clear a departure as she could make from her gospel roots as well as a stepping stone on her path to become the singer/songwriter pop icon that she is today.