Sharon And Ozzy Osbourne Renew Wedding Vows, Move Past His Infidelity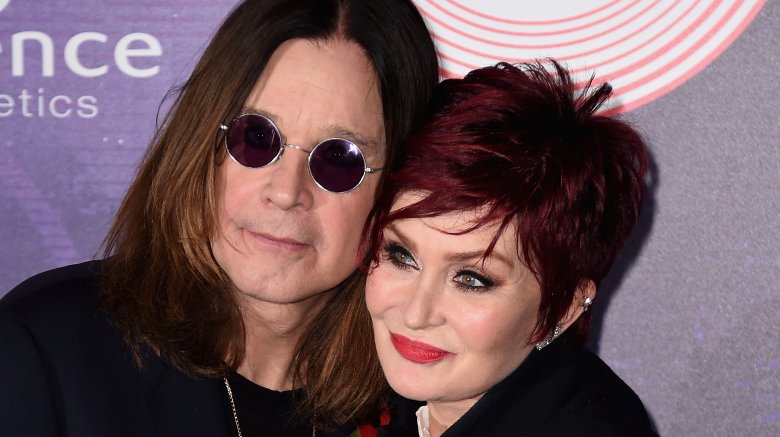 Getty Images
Sharon and Ozzy Osbourne have reaffirmed their love for one another.
People reports that the two lovebirds renewed their wedding vows on May 14, 2017—Mother's Day! The ceremony comes just a few months ahead of the couple's 35th anniversary on July 4. E! News adds that the pair's second wedding was held at The Wynn in Las Vegas.
"For me, this was actually our real wedding day. This is the one that I will remember," Ozzy, 68, told Hello! Magazine (via People). "Sharon and I have been through so much, and this honestly feels like a new beginning."
Fans of the Black Sabbath rocker and The Talk co-host had previously been weary of the pair's relationship after it was discovered that Ozzy had had an affair with his hair stylist, Michelle Pugh. According to Us Weekly, this wasn't Ozzy's only affair. Sharon had reportedly caught Ozzy in bed with two nannies in March 2016.
"I made a huge mistake," Ozzy stated, recalling his past infidelity. "Without Sharon, I am nothing. I love her. I can honestly say that I have never loved anybody other than my wife."
Ozzy and Sharon had temporarily called it quits back in May 2016, but the two have apparently worked on their marital issues to form an even stronger union.
When asked by her talk show co-host Julie Chen in early May 2017 about when and how she forgave Ozzy, Sharon, 64, responded, "Probably, really, just months ago because he was trying so hard to be a better person—desperately trying, working his program, working with his therapist every day and trying so hard."
"I just had a newfound love," she added, "and I respected him because he's seriously trying to be a better person."