Where Did Madonna's Daughter Lourdes Leon Go To College?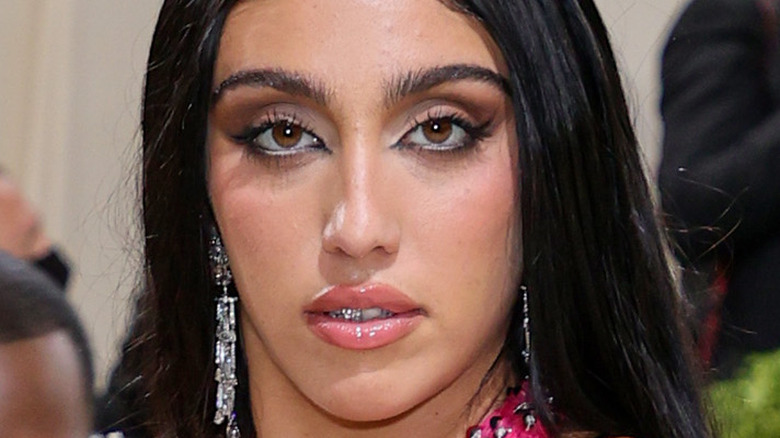 Theo Wargo/Getty Images
Lourdes Leon may be the daughter of "Queen of Pop" Madonna, but that hasn't stopped her from carving out a career of her own.
As most will already know, she was born into the spotlight whether she liked it or not. Her father, Carlos Leon, dated Madonna for several years after meeting in New York and was rumored to be engaged to the megastar, per The Sun. Just months after Lourdes was born, Madonna and Carlos ended their relationship. While most know Madonna for being an all-around entertainer, some might not be overly familiar with what Lourdes' father's occupation is. When Madonna and Carlos first formed a romance, he was a personal trainer. However, since dating the "Material Girl" singer, he ventured into acting and has appeared in numerous films. According to The Focus, Carlos got remarried to former Danish model Betina Holte in July 2013.
Even though Lourdes could have easily relied on her famous parents' names to get by in life, she made sure to study and get an education.
Lourdes Leon attended the same college as her mom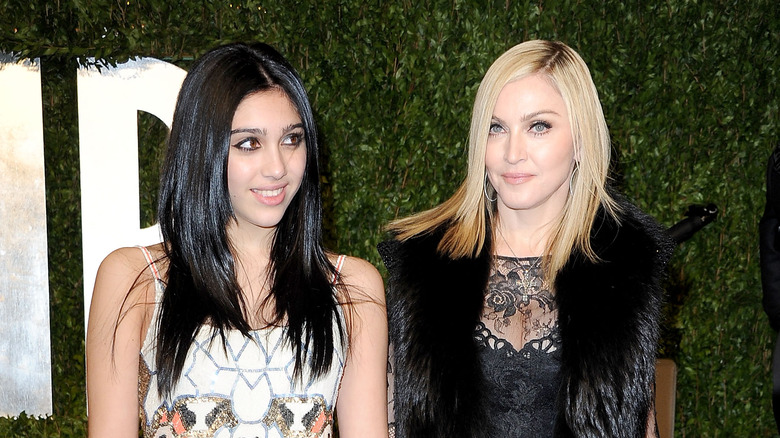 Pascal Le Segretain/Getty Images
As noted by Glamour U.K., Lourdes Leon attended the University of Michigan, which is the exact same school Madonna went to in the 1970s. However, the "Ray of Light" chart-topper ended up dropping out to pursue a career in music. We guess that wasn't a bad decision, after all, was it? 
Lourdes previously graduated from LaGuardia High School of Music & Art and Performing Arts in New York City, where she played the role of Rizzo in the iconic musical "Grease" during the school's production. In a now-deleted blog post on "Material Girl," Lourdes expressed how she felt about graduating high school, per ET Canada. "I feel like High School Graduation is something I've been talking about forever and now it's finally here," she said. Lourdes admitted that not having to wake herself up for class "relieves me and worries me a little" but mentioned how excited she was to "sit in the sun and jam wiv friends."
During a 2015 interview with Australia's "TODAY" show (via Yahoo), Madonna opened up about how difficult it was to watch Lourdes pack up her things and go to college. "It's hard letting them go out into the world but when she left home to go to college I was a mess. It was really hard letting her go," she said, adding, "I've come to terms with it but yes, I miss her and she's a part of me. It was like losing my arm."
Lourdes Leon paid for all her college fees herself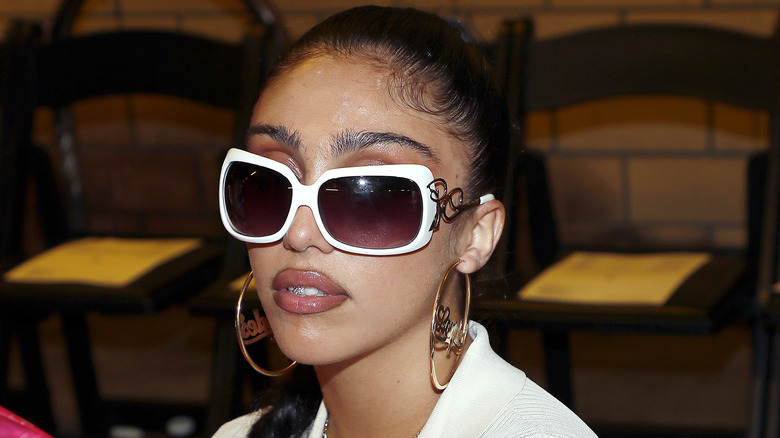 Paul Morigi/Getty Images
Despite having wealthy parents, Lourdes Leon paid for her college fees all by herself. During a 2021 interview with Vogue, Lourdes discussed the biggest misconception about having famous parents. "People think I'm this talentless rich kid who's had everything given to her, but I'm not," she said. Along with paying for her college tuition, Lourdes also lives away from the spotlight in the Brooklyn neighborhood of Bushwick.
She and her mother, Madonna, both share a passion for dancing, which Lourdes developed more of a love for while at school. "A teacher of mine made me understand movement in a whole new way," she explained, adding, "You're using your body to define the space around you — to change it. That's a very naked form of expression."
Lourdes may live a private life away from the cameras, but she is in the spotlight when she wants to be. After spending four years at the University of Michigan, she has morphed into a successful model. As of this writing, she is the face of Swarovski and Bimba Y Lola. In September 2021, she attended her first Met Gala event.