Is Katy Perry's New Song 'Swish Swish' About Taylor Swift?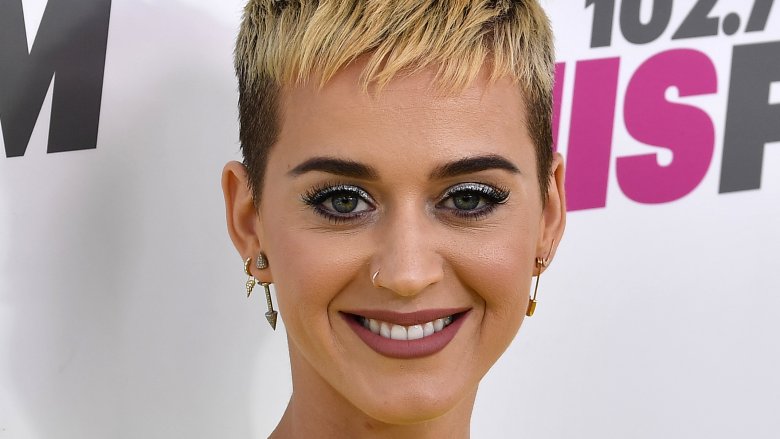 Getty Images
Here we go again.
In 2014, Taylor Swift's track "Bad Blood" was released to wide speculation that it was written about Katy Perry. Swift never named Perry personally, but in a Rolling Stone interview, she did allude to a beef she had with another singer who "tried to sabotage an entire arena tour" when she "tried to hire a bunch of people out from under [her]." 
After internet sleuths quickly found that Swift and Perry had backup dancers who had worked on both singers' recent tours, the conclusion was that Swift was indeed referencing Perry. 
Several years and passive-aggressive Twitter jabs later, Perry has finally released what many are speculating is her responsive "diss track" to "Bad Blood." With guest star Nicki Minaj, who also famously had a Twitter run-in with Swift, Perry released "Swish Swish" at midnight on May 19, 2017, and already the rumor mill is at full tilt. 
According to E! News, the track features lyrical fighting words like "A tiger / Don't lose no sleep / Don't need opinions / From a shellfish or a sheep / Don't you come for me / No, not today / You're calculated / I got your number / 'Cause you're a joker / And I'm a courtside killer queen / And you will kiss the ring / You best believe." 
But according to Perry, the song is not about Swift. Well, not specifically. In a recent interview with EW, the "Chained To The Rhythm" singer said, "There is no one thing that's calling out any one person." 
Although she then added, "One thing to note is: You can't mistake kindness for weakness and don't come for me. Anyone. Anyone. Anyone. Anyone. And that's not to any one person and don't quote me that it is, because it's not. It's not about that. Honestly, when women come together and they decide to unite, this world is going to be a better place. Period end of story. But, let me say this: Everything has a reaction or a consequence so don't forget about that, okay, honey. [Laughs] We got to keep it real, honey. This record is not about anyone else! This record is about me being seen and heard so that I can see and hear everyone else! It's not even about me! It's about everything that I see out there that I digest. I think there's a healing in it for me and vulnerability. If people want to connect and be healed and feel vulnerable and feel empowered and strong, God bless and here it is."
Not exactly case closed, right? 
But while there is still no confirmation from either pop star that they're actually slinging barbs at one another, one thing is for sure: These ladies sure are mad at someone!