Billboard Music Awards 2017: Drake Breaks Record With 13 Wins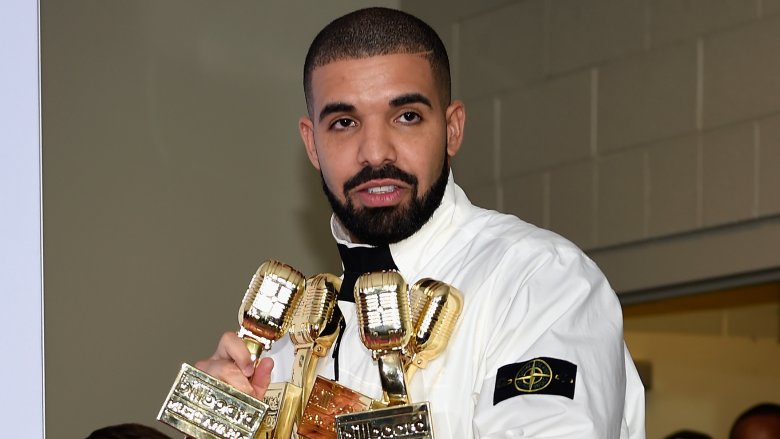 Getty Images
Rap-R&B superstar Drake topped the 2017 Billboard Music Awards, taking home a record-breaking 13 honors, including the coveted Top Artist award.
"Life is like toilet paper," Drake said, uh, eloquently, at the end of the ceremony, held in Las Vegas, Nev. "Either you're on a roll, or taking s*** from a**holes."
With 13 wins, the "One Dance" singer took home the most awards in a single night, surpassing Adele's impressive 12 wins in 2012. Among his biggest wins included Top Male Artist, Top Billboard 200 Artist, Top Hot 100 Artist, and Top Billboard 200 Album for his smash hit Views.
Other big winners of the night included Beyoncé, who took home awards for Top Female Artist and Top R&B Artist, among others. The Lemonade superstar was unable to attend the show, likely due to the fact that she's about to pop any minute now.
The telecast also featured an appearance by Cher, who accepted the Icon Award, and Las Vegas favorite Celine Dion, who celebrated the 20th anniversary of her chart-topping song "My Heart Will Go On" with an epic performance