What Carli Lloyd Is Doing Next After Retiring From Soccer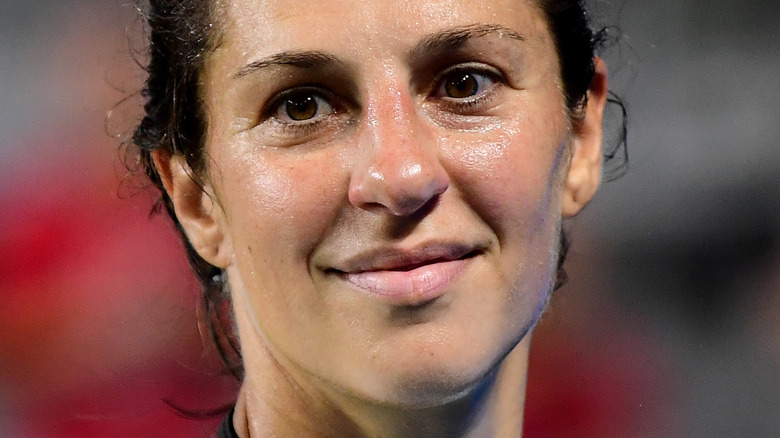 Emilee Chinn/Getty Images
Carli Lloyd is known as one of the greatest soccer players to ever play for the U.S. Women's National Soccer Team. The New Jersey native has led an impressive career, aiding the USWNT in their win of two Olympic gold medals and two World Cups, according to Britannica. Lloyd has served as such a focal point on the women's soccer team that her fans were disappointed to hear of her retirement in August, per U.S. Soccer. 
In her retirement announcement, Lloyd revealed that her "two main goals" when joining the national team back in 2005 "were to be the most complete soccer player [she] could be and to help the team win championships." The soccer player held an inspirational philosophy around how she wanted to spend her career, adding that she played every game "as if it was [her] last." She "never wanted to take anything for granted, especially knowing how hard it is to get to the top, but even harder to stay at the top."
ESPN reported on November 8 that Lloyd had officially played her last game with the USWNT. Although her NJ/NY Gotham FC team lost to the Chicago Red Stars, she still walked off the field victorious as the second-most-capped soccer player in the world. Lloyd came away from the game feeling "proud," but "sad as well." However, she doesn't have plans to disappear from the world of soccer completely and has plenty to look forward to in her retirement.
Carli Lloyd is ready to focus on her family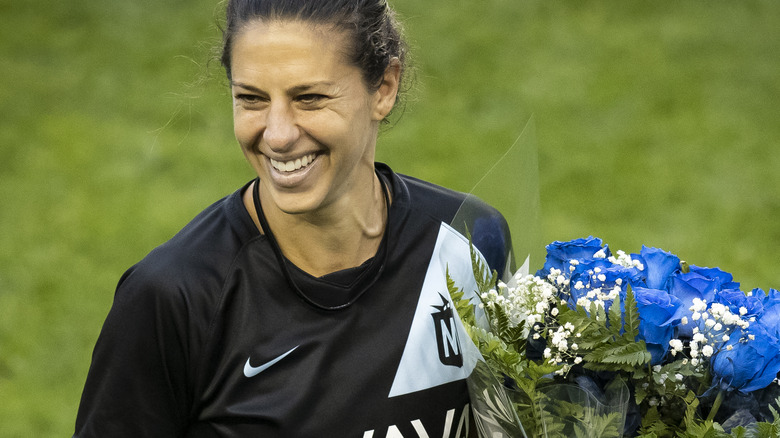 Ira L. Black - Corbis/Getty Images
While the past 17 years of Carli Lloyd's life have primarily been dedicated to her soccer career, she still had time to nurture a romantic relationship with her high school sweetheart, Brian Hollins, whom she married in 2016, per USA Today. Retirement offers the soccer player the opportunity to shift the focus from her career to her marriage, and she says she's "excited to spend more time with [her] husband." In addition to having more time to travel the world, they also plan on doing "all the things that [have been] on hold."
Lloyd emphasized feeling like her retirement could finally provide her with a "normal" life where she spends time with family and friends and pursues non-career goals. She also told USA Today that she doesn't plan on bowing out completely from the world of soccer and wants to "stay involved with FIFA and US Soccer in some capacity."
In an interview with Fansided from June, Lloyd reiterated her plan to focus on her family in her retirement, including fulfilling her and her husband's dream of having kids, which she has not been able to do given the physical demands of her career. While she may be giving up the fame and thrill that comes with her career and the passion of doing what she loves for so many years, it seems that Lloyd's future is just as exciting as her past and there will be even more milestones ahead. 
Carli Lloyd's entry into retirement is bittersweet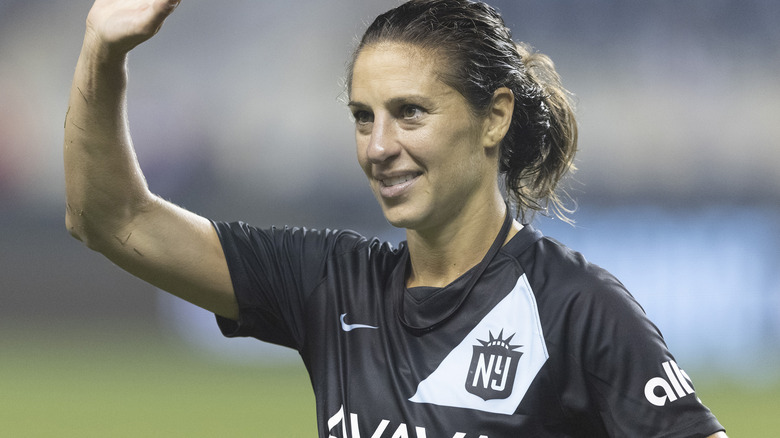 Mitchell Leff/Getty Images
Despite Carli Lloyd's excitement about retiring and getting to spend more time with her friends and family, her final day on the field was a bittersweet one. The soccer player took to Instagram on November 9 to post a series of photos from over the years alongside a touching tribute to her career as one of the U.S. Women's National Soccer Team's greatest players of all time. 
Lloyd started her caption by expressing how "incredible" the experience of playing soccer for a whopping 34 years has been. She continued, "It has taken me to places I never imagined, taught me life lessons I will cherish forever and pass on, helped me grow as a person ... and taught me the true meaning of working for whatever it is you want to accomplish in life." Lloyd went on to state that she will "miss everything about playing soccer" and appreciates all "the love and support" she has received in her final months. 
The soccer player may miss the sport once the reality of her retirement hits her, but the sentiment goes both way. The New York Times reported that Lloyd has been showered with tributes from fans and teammates since announcing her retirement, including a party thrown by her hometown of Delran, New Jersey. Gotham FC also moved its home game from the Red Bull Arena in North Jersey to a stadium in Chester, a town near Lloyd's hometown, to honor her departure.