Who Is Taylor Swift's New Boyfriend Joe Alwyn?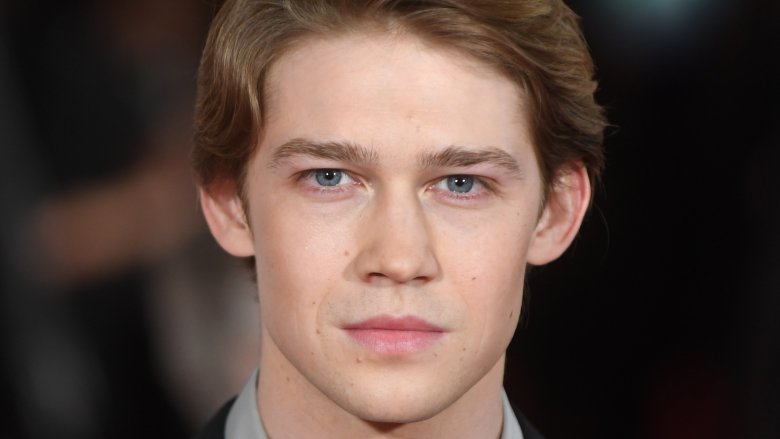 Getty Images
Songstress Taylor Swift is dating again—but her new beau isn't as familiar as some of her never-ending list of past flames. In fact, he might even be downright foreign to her American fans. Luckily, we've got all the details about her rumored romance, so you won't have to stay in the dark until Swift's next album drops. Here's everything you need to know about Joe Alwyn, the latest man to dare to date the 1989 superstar.
He's from across the pond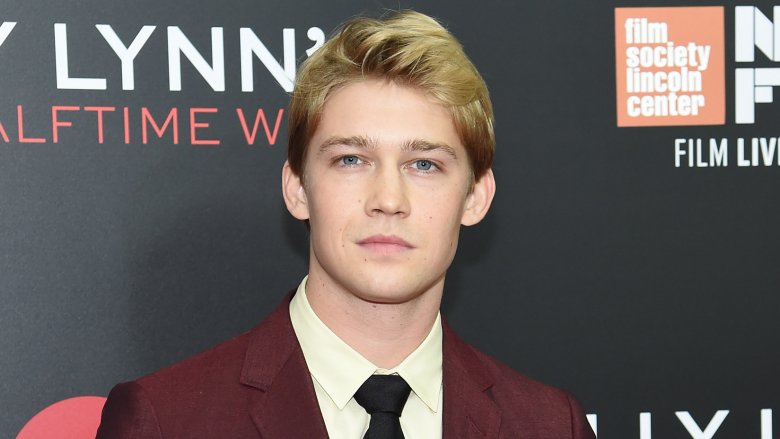 Getty Images
Swift clearly has a thing for men with European accents. From BFF Ed Sheeran to past boos Calvin Harris (real name Adam Wiles) and Tom Hiddleston, the "Shake it Off" singer can't resist a man from overseas. 
And Alwyn's no exception. Born Joseph Matthew "Joe" Alwyn, he hails from North London, where he attended City of London School, according to The Telegraph. In fact, Alwyn still lives there in the same house with his parents—hey, it's not so easy getting your own place in your twenties these days. Luckily, if anyone can appreciate a man still living at home with his ma and pa, it's T. Swift. She's super close to her own parents, going so far as to even write a sweet song for her mother called "The Best Day." Aww.
He's an actor
Of course, it takes a lot more than a close parent-child bond to snag Swift's heart. A boy's gotta have a regular job—even if his job is anything but regular. Alwyn's an actor, though he's still new to the Hollywood scene. He landed his first big gig in 2016 the titular character in Ang Lee's war drama Billy Lynn's Long Halftime Walk. Alwyn has made quite a splash in the biz, worked alongside an eclectic ensemble of seasoned pros such as Vin Diesel, Steve Martin, Chris Tucker, and Kristen Stewart.
He may just be 'Hollywood's next big thing'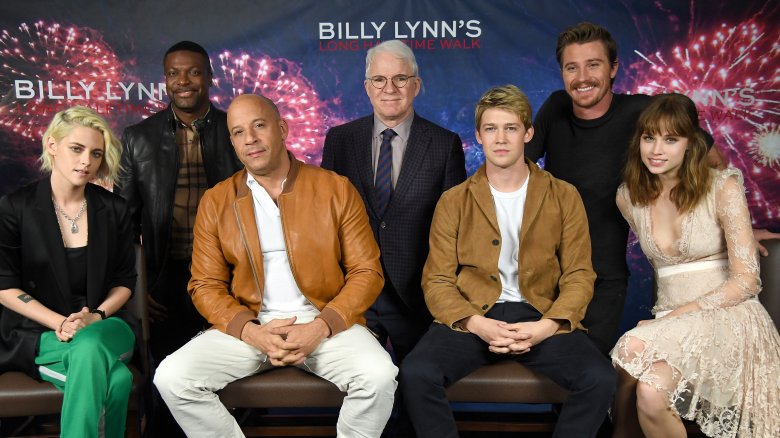 Getty Images
Despite the mixed reviews and general box office failure of Billy Lynn's Long Halftime Walk, Alwyn has been heralded as "Hollywood's Next Big Thing"—at least according to The Hollywood Reporter. To prepare for the film, he underwent some intense training. THR reports that he and the actors who played soldiers in the movie traveled to Georgia to participate in a boot camp run by veterans. "There was no contact to the outside world; our phones were taken away," Alwyn said. "As much as it taught us military tactics and how to use weapons, we also bonded as a unit."
Sounds like Alwyn's not afraid to get his hands dirty to prepare for a role, which is a worth ethic the seemingly tireless Swift can certainly appreciate. 
He's the son of a psychotherapist and a documentary-maker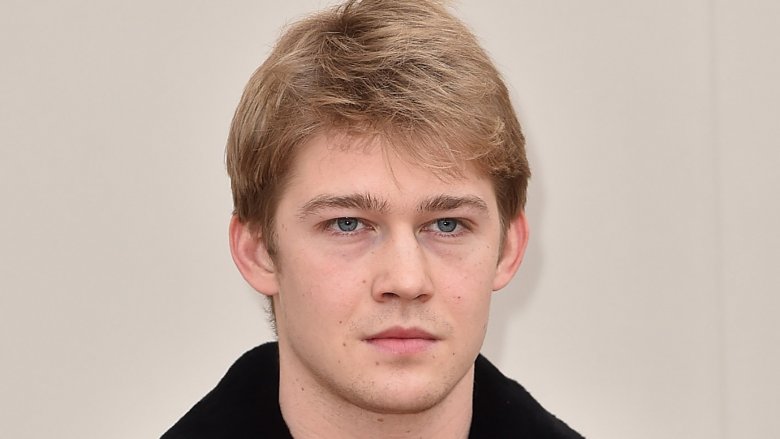 Getty Images
Alwyn was born to an interesting pair, and it's obvious that they both had a huge influence on him. His father is a documentary filmmaker, so it seems obvious how Alwyn may have gotten interested in the entertainment industry. At the very least, his father's frequent travels likely sparked an interest in visiting new places for work—a must for any serious actor. "When I was growing up my dad was away a lot," Alwyn told the Evening Standard. "He did a lot of work in crisis zones, places like Uganda or Rwanda. When your dad comes back from a faraway land with bows and arrows and spears wrapped up in a carpet... that's cool."
As for his mom—well, she'd definitely be able to help Alwyn get into character. As a psychotherapist, she could likely offer keen insight into the minds of the people Alwyn portrays. However, Alwyn doesn't ask his mother for much advice. "I mean, she's good with people and she's good at listening, and if I want to talk about something, she's great," he told the Evening Standard. "But she's my mum."
His parents are his BFFs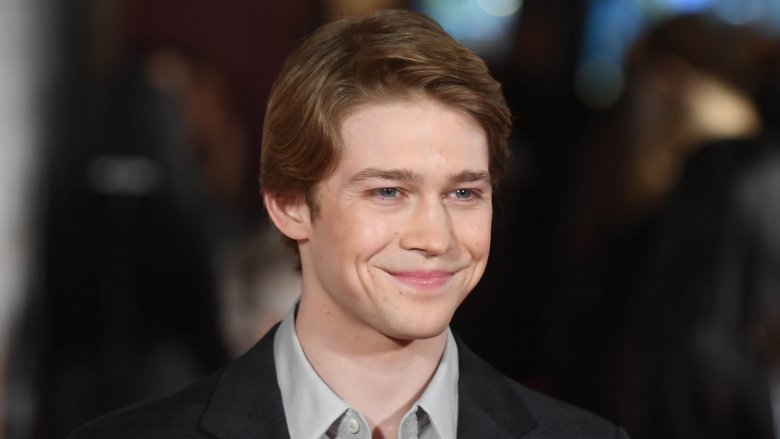 Getty Images
Not only does Alwyn still live with his parents, he also turns to them for support and praise. According to the Evening Standard, the first thing Alwyn did after he snagged work in Billy Lynn's Long Halftime Walk was text his mom and dad. Sitting in his childhood bedroom, he learned that he'd booked the gig after a late-night call from his agent. "I texted my mum and dad in their room, 'I got it,'" he told the publication. "And then three days later I was gone."
He's already met members of Swift's squad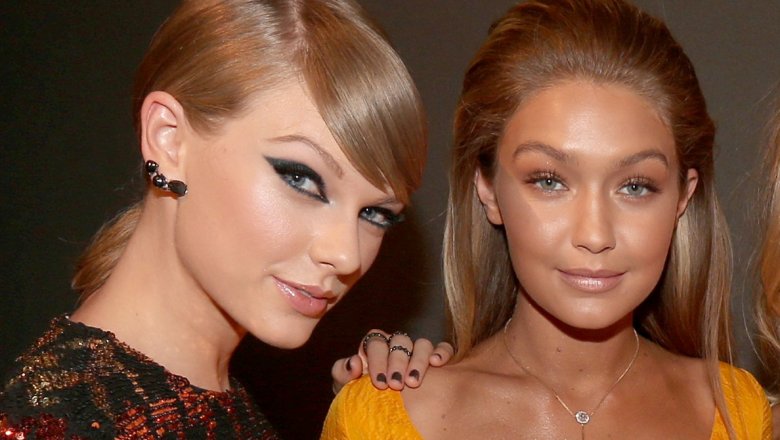 Getty Images
Alwyn may already have approval from some key members of Swift's group of friends. He reportedly met Emma Stone on the set of the 2018 film The Favourite, and he also worked with Swift's good pal Gigi Hadid on a shoot for Vogue's September 2016 issue—AKA the biggest issue of the year. The two posed with model Imaan Hammam to show off some of the season's hottest looks.
E! News suggested Hadid may have played matchmaker for Alwyn and Swift. Swift had just split with Hiddleston around the time Hadid modeled with Alwyn—making the singer single and ready to mingle with the British star.
He hasn't let fame change him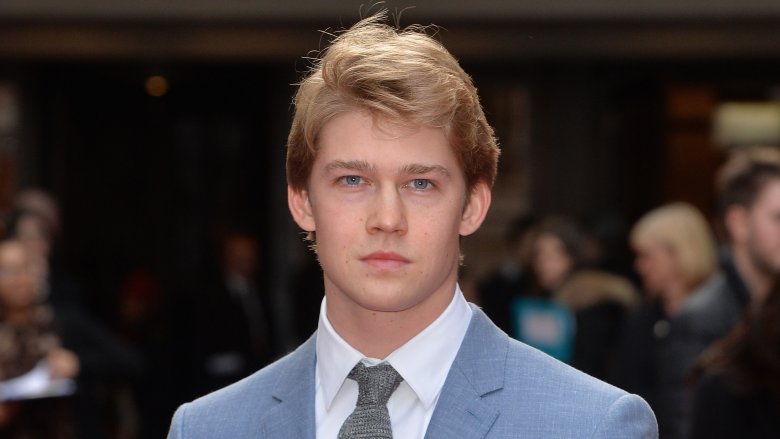 Getty Images
Alwyn may be a Hollywood newbie still coming to terms with the life-changing effects of fame, but he's impressed the likes of his former drama school teacher, who praised him for remaining humble despite his success. "He has a disarming humility which appears both on and off screen," Nick Moseley, a principal lecturer at Royal Central School of Speech and Drama, told IndieWire (via Glamour). "I spoke to Joe recently and found that the experience of starring in a Hollywood movie had not changed him at all. He will continue to be the person he is."
That's a relief—especially since he's about to get recognized on the streets a whole lot more.
He has no problem finding a date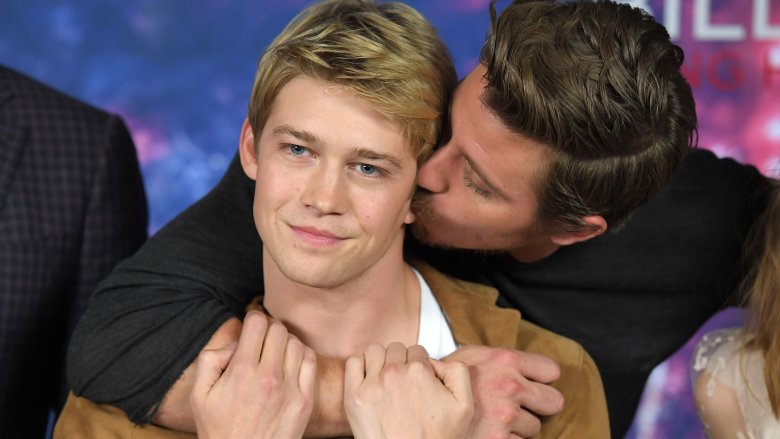 Getty Images
Swift's new man doesn't struggle when it comes to dating—or so we've heard. A former classmate of Alwyn's told Hollywood Life, "He's very charismatic, he's what I refer to as a quintessential panty-dropper. Your classic prince charming." The source added, "Women want to throw themselves at him." But why?
"It's the way he holds himself," said the insider. "He's very hardworking, very down to earth, very diligent and very gregarious. A very nice spirit to be around."
Let's hope the potential future Mr. Taylor Swift doesn't give his lady cause for concern.
He enjoys the same guilty pleasure songs as Swift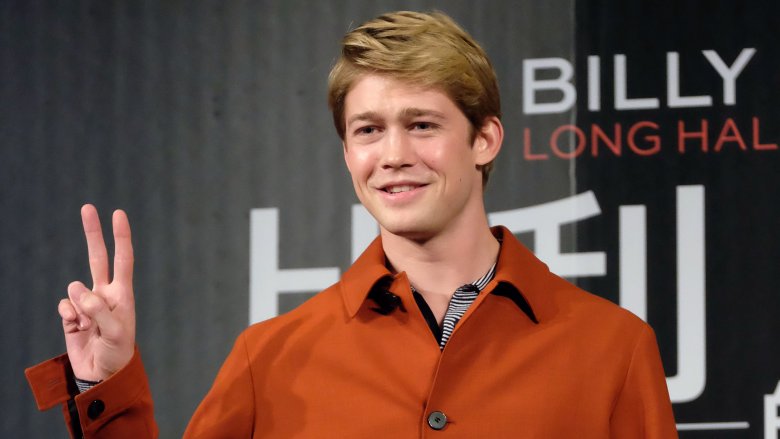 Getty Images
A relationship isn't real unless you can both listen to the same bad songs—or, at least, tolerate them. Luckily for Swift, she found a guy who reportedly loves to bust out an Eminem song every now and then. Diehard Swifties know the former country superstar belted out a rendition of "Lose Yourself" during her 2012 Speak Now tour—and again during a radio show appearance. 
Well, what do you know? Alwyn told Vanity Fair that his reliable karaoke pick is "drink-dependent, any old Eminem."
Perfect. Now we just need a duet from these two. It's time for Swift and Alwyn to hit some karaoke bars!
He can keep a secret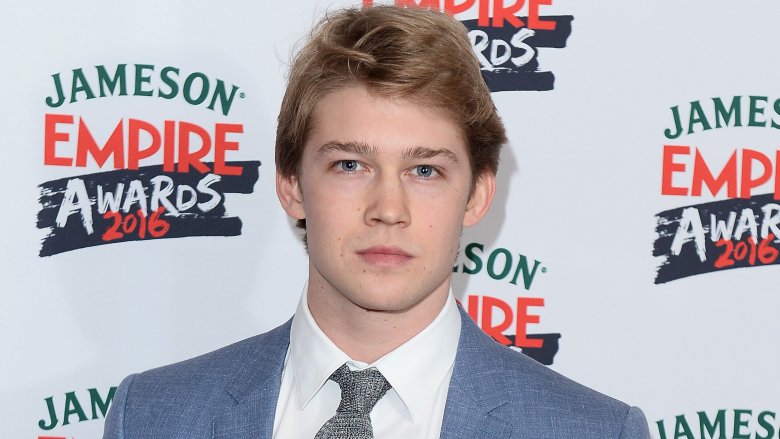 Getty Images
If there's one thing Swift needs in a man, it's discretion—someone who can forget about the spotlight and focus on the relationship. So far, Alwyn seems to be fitting the bill. According to Hollywood Life, the two may have been secretly dating since October 2016—the website even cites video evidence of the pair attending a Kings of Leon concert in New York City.
Alwyn has been tight-lipped about their alleged tryst, and Swift, for her part, has reportedly donned disguises such as hats and scarves to hide from prying eyes. She may have even rented a house in North London so she could "get to know him without any chaos," reported People.
Is her new song about him?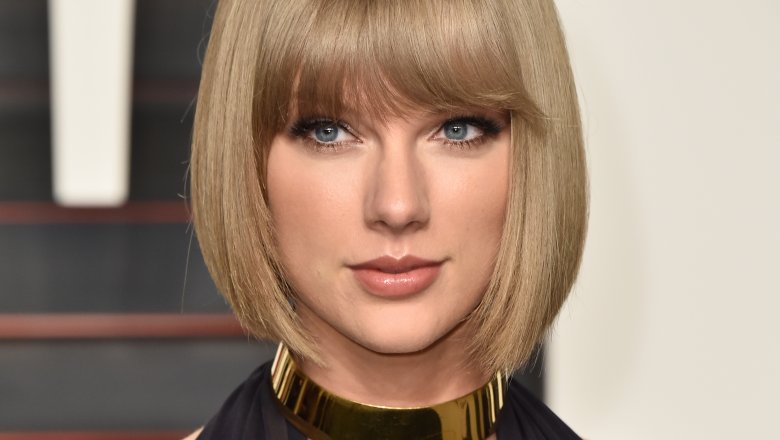 Almost immediately after it was released on Oct. 20, 2017, fans began to speculate if Swift's song "Gorgeous" was written about her new beau. Some of the lyrics certainly suggest it, like the line about "ocean blue eyes." Of course, Swift has always played coy about her muses, whether good or bad, so we'll have to leave the speculation to the masses for now.
Can Swift and Alwyn go the distance?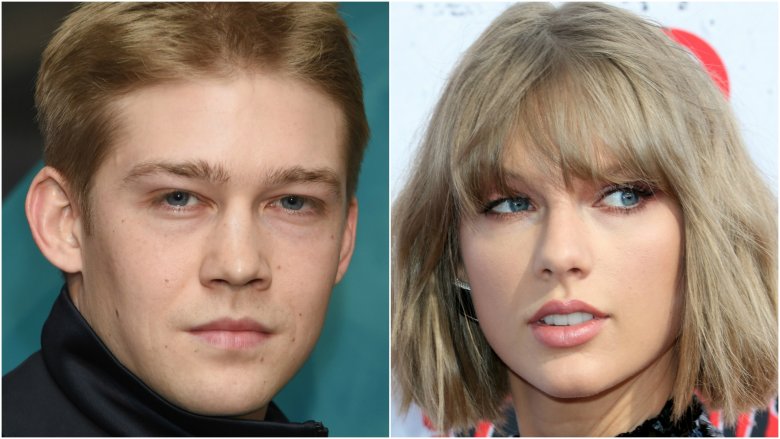 Getty Images
So far, DJ Harris holds the record for dating Swift the longest, tapping out at 15 months, but every relationship is different. So let's start the clock and find out just how long Swift and Alwyn will last! Only time will tell if they're meant to be.