This Is Where You've Seen The Cast Of Ted Lasso Before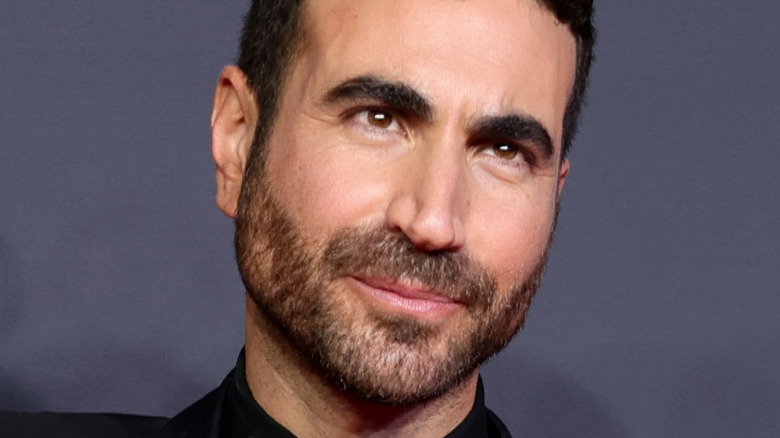 Rich Fury/Getty Images
Sports comedy-drama "Ted Lasso" has become the defining show of Apple TV+'s early line-up of original programming. Boasting heartwarming plot lines and endearing characters, the show has gained followers far outside of soccer fans. Unlike the eponymous football (American football) turned soccer coach he portrays, Jason Sudeikis has led an incredible cast to victory, not just as the star but as a head creator and lead writer on the show. Of course, it's not all about Jason Sudeikis: In just two short seasons, the show has already produced half a dozen break-out stars and boosted the careers of many already successful actors.
While many of the show's fan-favorites like Nick Mohammed (Nate) and Brendan Hunt (Coach Beard) might seem like newcomers, you'd be surprised by the movies and TV episodes you've seen them in before without even realizing it. And it's not just those two, it's most of the cast. Here's everywhere else you've seen the "Ted Lasso" cast members outside of the show.
Jason Sudeikis is an extremely successful actor and comedian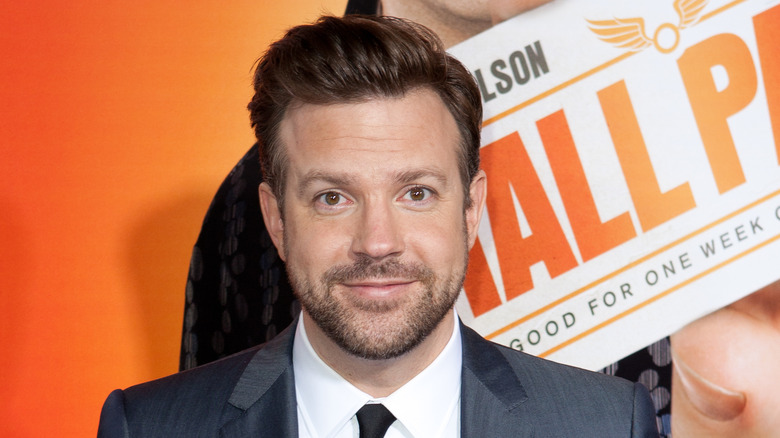 Photo Works/Shutterstock
Okay, let's get this one said and done before going anywhere else. Before everyone knew the many talents of the "Ted Lasso" cast, Jason Sudeikis was the big star booked from the start to be the selling point of the Apple TV+ series, which is not to discount his award-winning performance as the title character. But if you have been living under a rock devoid of sitcoms and rom-coms for the past 15 years, perhaps then his name only rings a vague bell.
Like many improv comedians turned actors, Sudeikis got his start on "Saturday Night Live" — first as a writer in 2003, eventually transitioning to on-camera work as a cast member in 2005. He would be a prominent TV comedian for the next seven years, continuing on "SNL" and getting recurring roles in comedies including "30 Rock" and "It's Always Sunny in Philadelphia." You may have also seen him on "Eastbound and Down" or "The Last Man on Earth." In the 2010s his stardom increased as he did more movies, the biggest being "Horrible Bosses" and its sequel. Despite his previous success, it seems like Sudekis is at his peak — with "Ted Lasso" being his most acclaimed role to date.
Hannah Waddingham broke through on Game of Thrones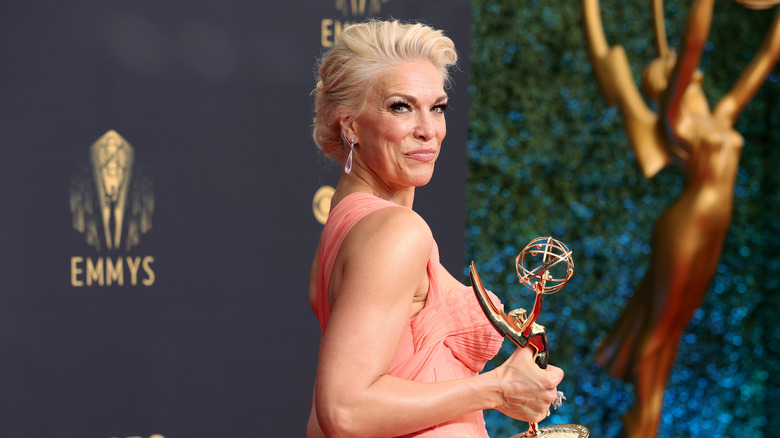 Rich Fury/Getty Images
Hannah Waddingham is a breakout star of "Ted Lasso," but even before taking the reins as everyone's favorite girl boss Rebecca, Waddington was already on the ascent. Her previous standout role, where you most likely saw her for the first time, was on "Game of Thrones." Waddingham played Septa Unella, the religious fanatic who captures and psychologically tortures Cersei (Lena Headey) in Season 5. Unella forced her to confess to her affair with her cousin Lancel, resulting in the agonizing "walk of shame" we see Cersei take at the end of the season.
Before this TV turn, Waddingham made her name in British theater on the West End, starring in productions of "Into the Woods," "Spamalot," and "The Wizard of Oz." So it makes sense that the first movie you might have seen her take a minor role in was 2012's adaptation of the classic musical "Les Miserables," where she played a factory woman. In recent years Waddingham has also been a main cast member on such shows as "Sex Education" and "Krypton."
Juno Temple was a teenage star in 2000s period dramas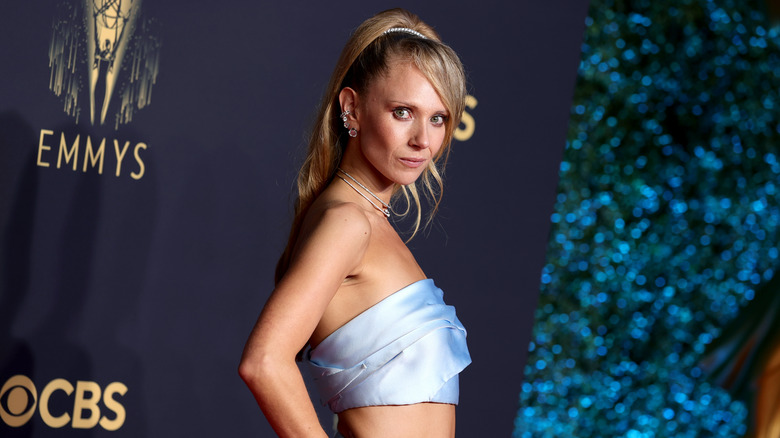 Rich Fury/Getty Images
Probably the second most recognizable name in the credits behind Jason Sudeikis, Juno Temple has been acting since her childhood — thanks to being born to filmmaking parents. Before taking on the role of model-turned-marketing-executive Keeley in "Ted Lasso," Temple was a star of both film and TV.
Until she was cast as Jamie in HBO's "Vinyl" — which never received a second season – Temple strictly stuck to movies. Her first major film role in her youth was in 2007's "Atonement," which set her up to be cast in the following year's period drama "The Other Boleyn Girl." But Temple didn't let herself get caught up in typecasting (look at 2010's "Kaboom" for something completely different from her). By 2014 she had been in "The Dark Knight Rises" and played a major role as Thistlewit in "Maleficent," returning to reprise the role for the sequel "Maleficent: Mistress of Evil" five years later.
Brett Goldstein has a stellar podcast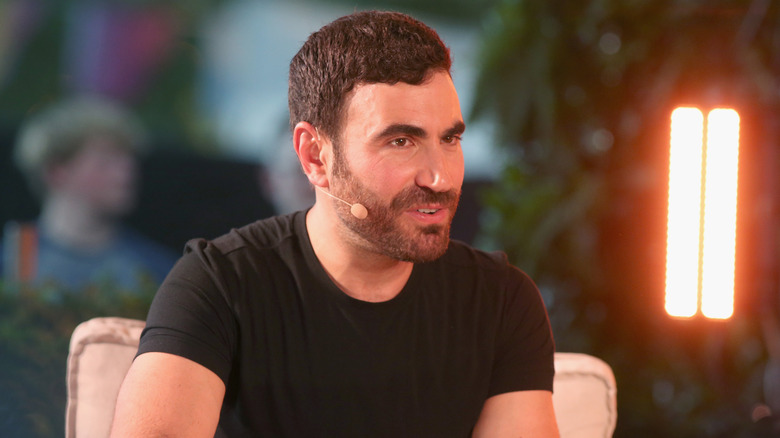 Gary Miller/Getty Images
If you listen to his podcast, you know Brett Goldstein is nothing at all like Roy Kent. On "Films to be Buried With" (his movie podcast where he interviews guests about their favorite films) Goldstein is a well-spoken, thoughtful host and certainly doesn't curse on the level of the footballer he portrays on "Ted Lasso." The man who plays the rough but ultimately kind Richmond coach is also a lead writer on the show, making him a significant contributor to the show's success and direction. Before his "Ted Lasso" stardom though, Goldstein was an up-and-coming British actor and comedian.
Fans of British television might have seen him before on "Drunk History" or guest-starring in a 2018 episode of "Doctor Who." He's also appeared on UK TV shows like "Uncle," "Drifters" and "Hoff the Record." Aside from those, there isn't a lot that Goldstein did before "Ted Lasso" that will ring a bell to an American audience.
Nick Mohammed was in The Martian and Bridget Jones's Baby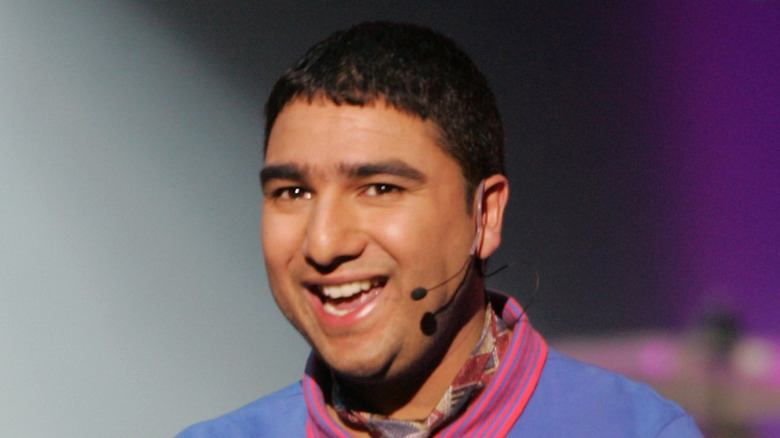 Jo Hale/Getty Images
Nick Mohammed took everyone's favorite underdog Nate Shelley on a dark trip in Season 2 of "Ted Lasso." In one of the season's best arcs, Nate's ego inflated as he finally experienced success and recognition, but his resentment grew in equal measure — eventually driving him away from Ted, Roy, and the rest of the Diamond Dogs. According to an interview with Vulture, Sudeikis told Mohammed about the character's proposed direction while they worked on the first season: If you rewatch closely you can see those seeds being planted.
While "Ted Lasso" is definitely Mohammed's breakout role, he has made appearances in many recent movies. Mohammed had small supporting roles in "The Kid Who Would be King" and "The Nutcracker and the Four Realms." You may have also seen him in Ridley Scott's sci-fi blockbuster "The Martian" and "Bridget Jones' Baby," both of which came out back in 2016. 
Brendan Hunt appeared in and wrote sketches for Key and Peele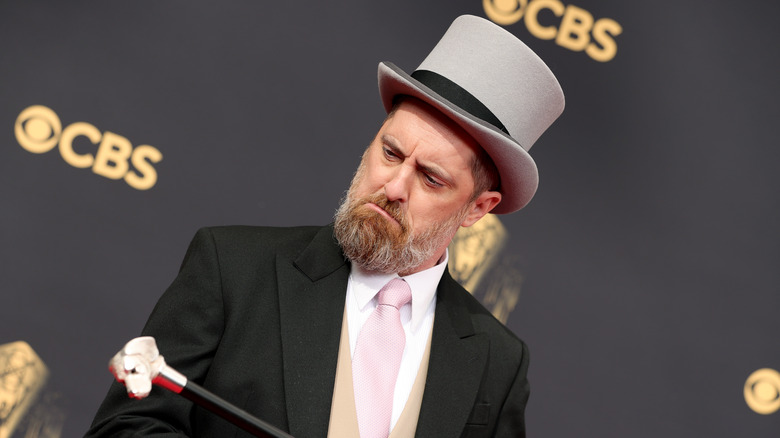 Rich Fury/Getty Images
Any "Ted Lasso" devotee knows Brendan Hunt is more than just the quietly hilarious Coach Beard. Hunt is one of the primary creators of the show and has written a number of episodes. You might not have heard of the comedian before seeing him on "Ted Lasso," but you've certainly seen him on TV or heard his voice in a video game.
The Chicago-raised Hunt got his start at the city's legendary comedy emporium, Second City. His first role in a major comedy series came in 2009 when he was in an episode of "Reno 911!" Over the past 10 years you may have seen him make appearances on "Parks and Recreation," "Community," and "How I Met Your Mother." Hunt was also a bit actor in multiple "Key and Peele" episodes and even got a writing credit on the classic Super Bowl Special sketch.
Hunt and Sudeikis met during their time on the Chicago comedy scene, according to GQ, and they have since gone on to star in a couple of features together, "We're the Millers" and "Horrible Bosses 2." Gamers might have also heard Hunt's voice work in "Fallout 4" or the "Final Fantasy XV" multiplayer expansion, "Comrades."
You may have seen Jeremy Swift on Downton Abbey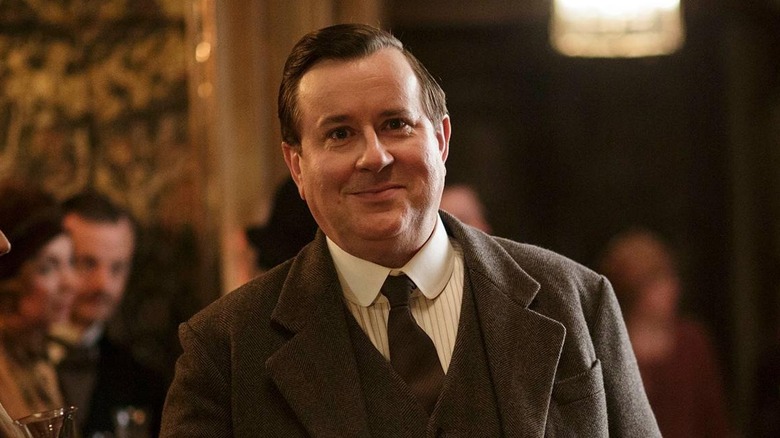 Higgins is the secret weapon of the Diamond Dogs. Seemingly a hopeless case, the AFC Richmond Communications Director becomes much more than simply Rebecca's assistant and comic relief. He evolves into a three-dimensional character who has achieved something that alludes the others: happiness.  In the same vein, Jeremy Swift is one of the secret comedic weapons of the show. This may come as a surprise to those who have only seen him in serious roles, if they even remember him at all. What you might not know is that Swift has been an active television actor since the early 1990s.
The TV role most "Ted Lasso" viewers would know Swift from is most likely "Downton Abbey." Starting in Season 4, he played the butler Septimus Spratt on the ITV period drama. While most of his other roles are in extremely British television programs, Swift has made some appearances in major films like the Wachowskis' "Jupiter Ascending" and most recently Disney's "Mary Poppins Returns."
Phil Dunster was in Murder on the Orient Express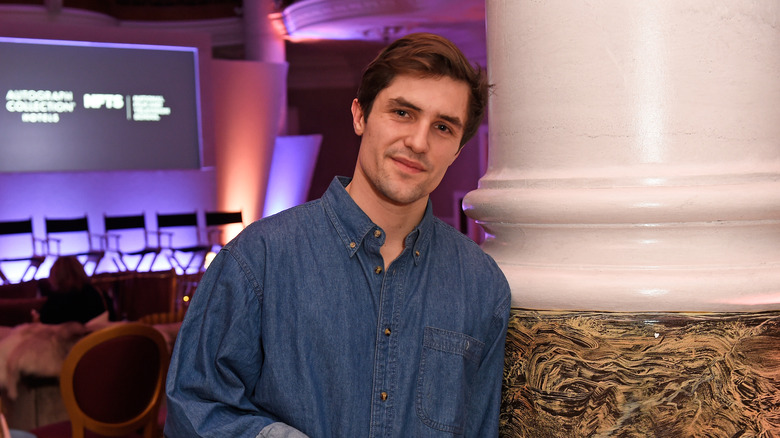 David M. Benett/Getty Images
While Jamie Tartt took a backseat to some of his teammates in Season 2, we're fairly certain he will continue to be one of the most important characters on "Ted Lasso." With an almost completely opposite arc from Nate, we've seen Phil Dunster turn the character from a despicable troublemaker into a genuinely vulnerable and likeable character. Dunster's talent as an actor really showed in this season, but that is no surprise to anyone who is familiar with his lengthy list of acting credits.
Dunster is a trained theater actor most notable for his stint at the Kenneth Branagh Theatre Company, where he played Graham in a production of "The Entertainer" that starred Branagh himself. It should come as no surprise then that Dunster's first major film role was in Branagh's 2017 take on "Murder on the Orient Express." In the years prior to being cast as Jamie, Dunster was a main character on "Humans" and "Save Me." His most recent film role was a small part in the "Judy" biopic starring Renée Zellweger.
Toheeb Jimoh can be seen in The French Dispatch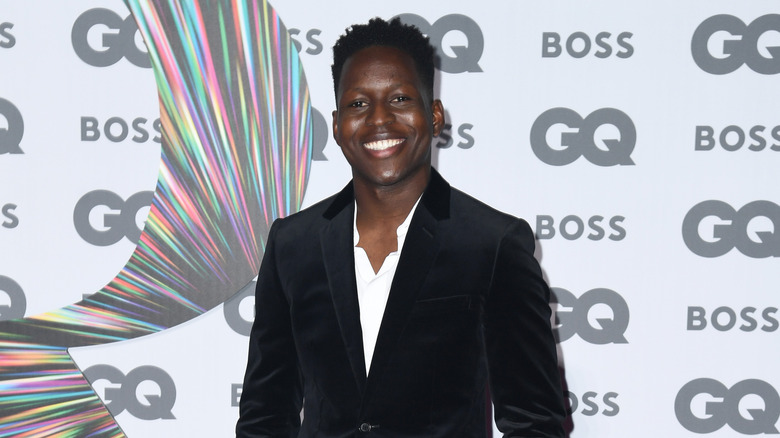 Gareth Cattermole/Getty Images
Toheeb Jimoh really came into his own during Season 2 of "Ted Lasso." The writers gave a lot of serious material to Sam Obisanya — the rising star of AFC Richmond, played by Jimoh — and the young actor stepped up to the plate. The English actor of Nigerian descent got his start in the theater and has found success at a relatively young age. The 25-year-old was first cast in a leading role for Peacock's "Anthony," based on the 2005 murder of Black teenager Anthony Walker.
Jimoh's first appearance on a TV series was the Amazon Prime Original "The Feed." The sci-fi thriller starred David Thewlis, Guy Burnet, and Michelle Fairley, with Jimoh appearing as Marcus in seven of the 10 episodes. If you've been to a movie theater recently, you may have also seen him in a tiny role in the latest Wes Anderson movie, "The French Dispatch."
You probably recognize Anthony Head from Buffy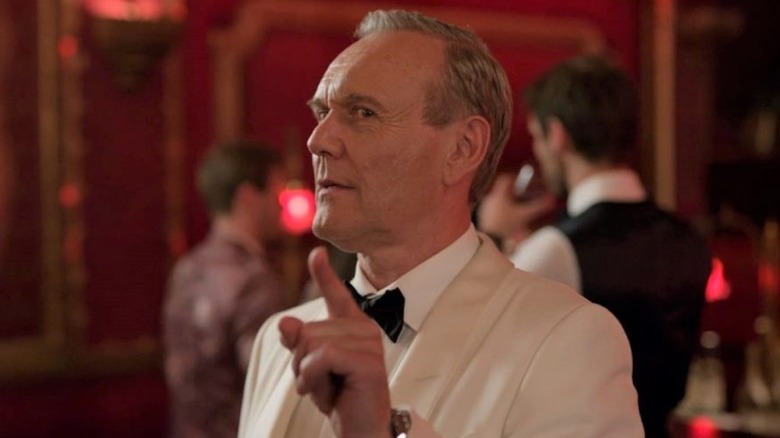 Apple TV+
Anthony Head, who you may or may not have seen credited as Anthony Stewart Head in — well, we'll get to it — is a storied British actor. It is a joy to see him take on the dastardly role of Rupert in "Ted Lasso" — especially for "Buffy the Vampire Slayer" fans who saw him as Giles, a mentor and father figure for Buffy and the nicest guy in the world.
So, yeah, a majority of people reading this know Head from "Buffy" and have a lifelong affection for Giles, but the rest of his career is no slouch. Head was a theater actor before the supernatural coming-of-age drama turned his career in another direction. Following the "Buffy" years, he landed another big role on a similar show, playing Pendragon on BBC's "Merlin." Recently he can be found in "Jack Ryan" on Amazon Prime.
In terms of big studio movies, Head's made appearances in "Ghost Rider: Spirit of Vengeance" and "Percy Jackson: Sea of Monsters," and also had a small uncredited role in Tim Burton's adaptation of "Sweeney Todd."
Sarah Niles can be found on another popular comedy-drama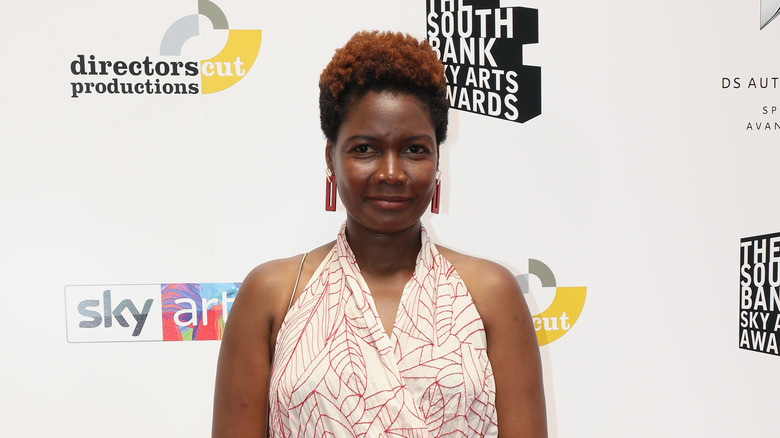 David M. Benett/Getty Images
Making her debut on the show during Season 2, Sarah Niles was yet another breakthrough talent added to the "Ted Lasso" cast. Her role as Shannon the therapist placed her at the center of a season that was all about getting to the truth of a character's trauma and beginning the process of healing. Niles had a fantastic dynamic with Sudeikis in particular, so we are hoping to see her make a return next season.
The actress's TV career began in earnest, like a great number of UK success stories, on "Doctor Who," with a one-off role in a 2008 episode of the show called "Silence in the Library." Since then she has steadily been involved with a growing number of popular projects on streaming platforms. When she was cast, Niles was no stranger to dramatic comedies like "Ted Lasso," having been a recurring character in fare such as "I May Destroy You" (HBO) and "Catastrophe" (Amazon Prime).
Kola Bokinni has an uncredited role in Annihilation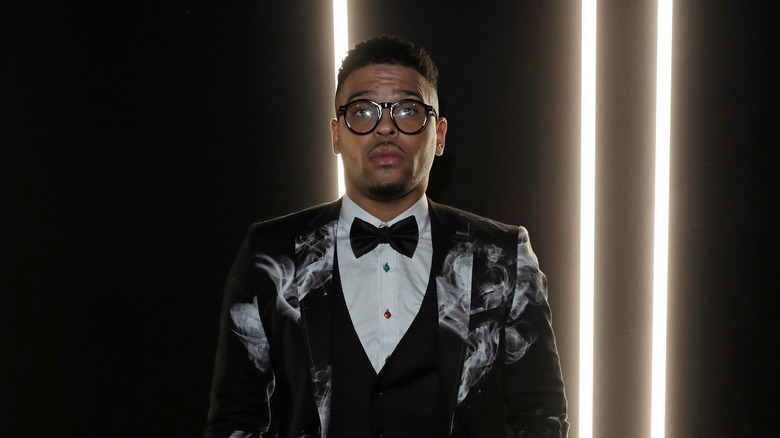 David M. Benett/Getty Images
Isaac might have felt like just another background character in the first season of "Ted Lasso," but in Season 2, British-Nigerian actor Kola Bokinni was allowed to shine. While the season was lighter on sports than the previous year, we got to know the AFC Richmond players a lot better — especially the captain, Isaac, who became one of the funniest and most charismatic faces in a locker room full of them.
If that distinctive face looks familiar, it might be because you saw it on "Black Mirror." However, he wasn't being very funny on that show: The Season 3 episode "Men Against Fire" was a military story about the psychological impacts of warfare on a soldier. Bokinni had a small role in the episode as a soldier named Lennard. The actor also made an uncredited appearance in the Alex Garland-directed, Natalie Portman-led 2018 sci-fi movie "Annihilation."
You might have seen James Lance on Black Mirror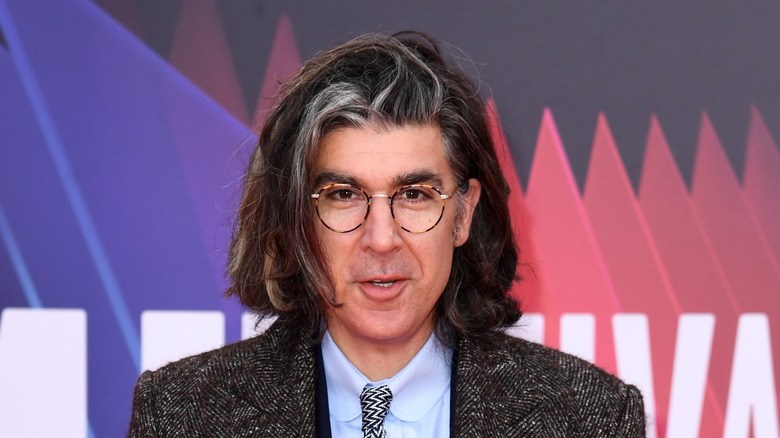 Gareth Cattermole/Getty Images
UK actor James Lance does a stellar job as Trent Crimm, previously known as The Independent's Trent Crimm. Although that is technically still true to an extent, the sports writer took an unexpected and earnest turn at the end of Season 2. Lance is perfectly prickly as the cold journalist who eventually grows to develop a soft spot for Ted and his coaching philosophy, but some of the audience who tuned into the Apple TV+ series may also know him from an old episode of "Black Mirror."
In "The Waldo Moment" — an eerily prescient 2013 episode of the British sci-fi series about a cartoon character who runs for office — Lance plays one of the politicians running against Waldo. Lance has done a lot of British television throughout his 30-year career, but he also had a minor role as Léonard in Sofia Coppola's 2006 period drama, "Marie Antoinette."