Is Bella Thorne Dating Scott Disick?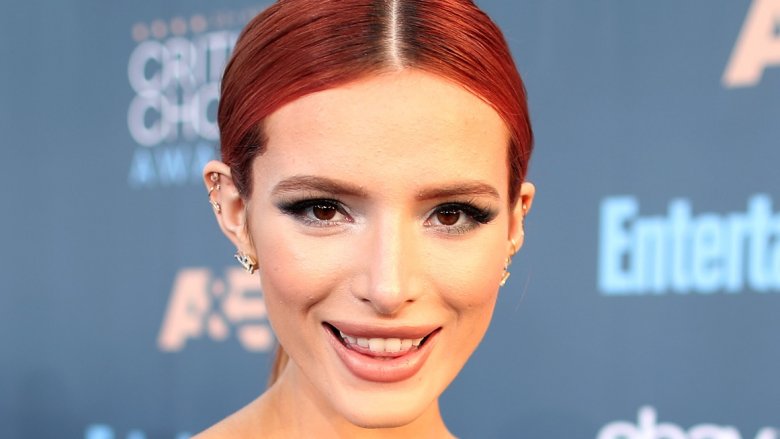 Getty Images
The Famous In Love actress was recently spotted with Kourtney Kardashian's ex.
According to Entertainment Tonight, Bella Thorne arrived at LAX with Scott Disick and her sister, Dani Thorne, on May 23, 2017. A source told the site that Disick and the Thorne sisters were heading to Cannes together.
The Daily Mail reports that in early May Bella and Disick were spotted getting cozy at dinner at Catch LA, where they sat side-by-side at the tequila bar. Later that evening they reportedly headed over to both The Nice Guy and The Peppermint Club in what we imagine must have been quite the night since they allegedly didn't leave until 1:30 a.m.
Disick, 33, must have really wanted a chance to hang out with the 19-year-old actress, as, according to E! News, he reportedly canceled plans with another rumored love interest, Ella Ross. Unfortunately for Disick, things may not have gone as expected. E! News notes that Disick had told Ross that he had to cancel their plans because he had a birthday dinner to go to—but then Ross showed up at Catch LA and found Disick and Bella together! Uh-oh!
Though Ross and Disick reportedly "didn't interact," we can't imagine that part of the evening was particularly fun for either party.
But apparently, the awkwardness didn't end there. Ross and Disick reportedly ran into each other a few more times that night as they hit up other venues. Yikes.
While neither Disick nor Bella have confirmed a relationship, it seems like the two may be hitting it off. Though, who knows if anything serious will come out of their rumored romance? After all, Disick was with Kardashian, with whom he shares three kids, for decade, and they never got married. Doesn't seem like Disick's the type to settle down with anyone.