The Truth About Barbara Eden's Marriage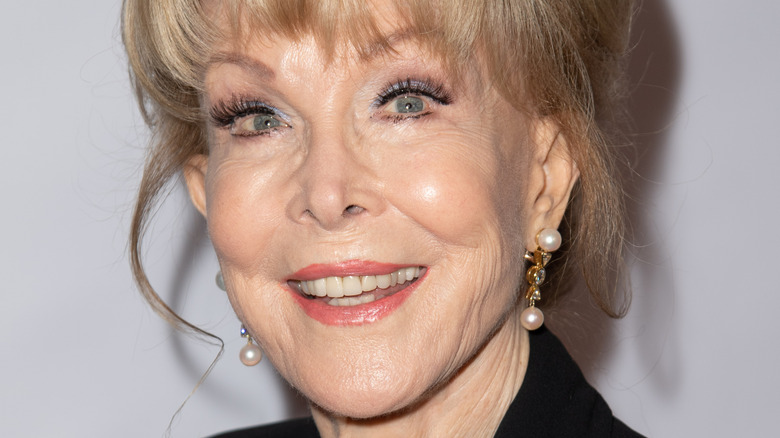 Earl Gibson Iii/Getty Images
Barbara Eden is best known for her role as the adorable genie in the classic TV sitcom "I Dream of Jeannie," but her personal life has not always been so magical. In 2001, Eden's only child, Matthew Ansara, died of a drug overdose at age 35, per People. And, sadly, the beloved sitcom star suffered many other personal heartbreaks before her son's death.
Not long after wrapping "I Dream Of Jeannie," which she starred in from 1965 to 1970 opposite a pre-"Dallas" Larry Hagman, Eden endured a devastating loss during her first marriage to "Broken Arrow" star Michael Ansara, whom she had wed in 1958. Eden told the Sydney Morning Herald that, in 1971, she delivered a stillborn son, and her baby's death thrust her into a long depression. "My deep depression destroyed our relationship and after 15 years together we divorced," she revealed of her first marriage. Six years later, Eden met second husband Chuck Fegert, but she left him in 1982 after he began abusing alcohol and cocaine, per Express.
It wasn't until years later — when Eden was living single in her 50s — that she found an unexpected love with the man who would turn out to be her soulmate. The third time proved to be the charm because , at age 90, the belly-baring sitcom star is in a thriving, 30-year marriage.
Barbara Eden never expected to find love again in her 50s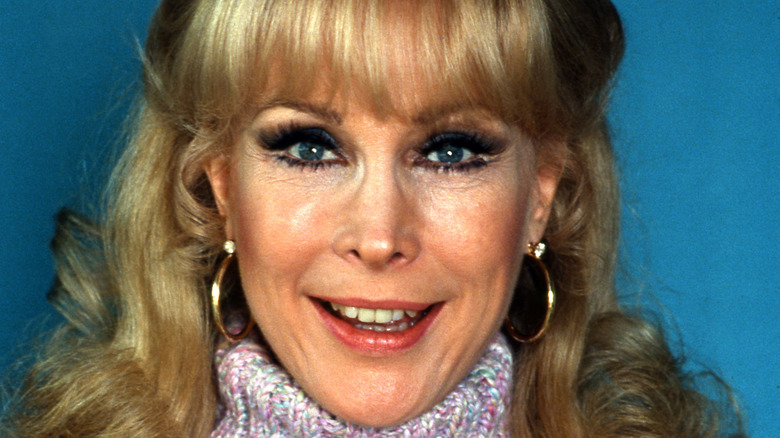 Donaldson Collection/Getty Images
After two failed marriages, Barbara Eden wasn't actively looking for love, but she found it when she least expected it later in life. Eden told the Sydney Morning Herald that when she met future husband Jon Eicholtz in the late 1980s, their affection for one another "slowly" grew. "We married in 1991 and share the same ideas about life and enjoy traveling together," she told the outlet. "There is tremendous loyalty. I have his back and he has mine." 
On January 5, 1991, Eden wed the Los Angeles real estate developer in an intimate ceremony at the Grace Cathedral in San Francisco, with a small reception that followed at the nearby Fairmont Hotel, according to the Los Angeles Times. Thirty years after tying the knot — Eden for the third time and Eicholz for the second — the couple is enjoying married life together in Beverly Hills with their Labradoodle dog named Bentley, according to People.
Barbara Eden revealed the secret to her 30-year marriage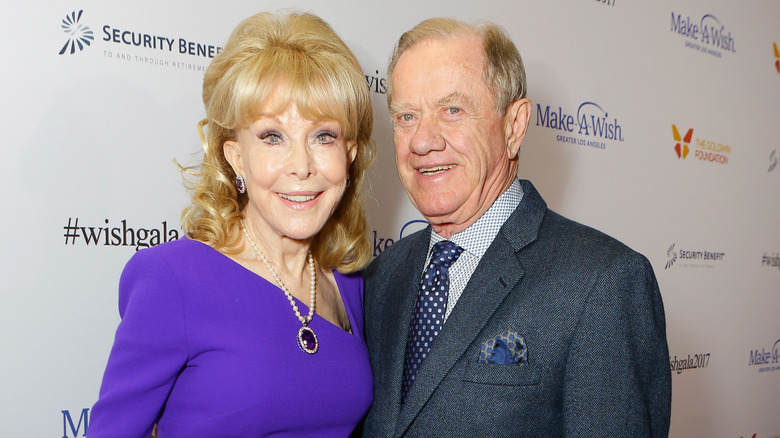 Tiffany Rose/Getty Images
Barbara Eden didn't just cross her arms and blink her eyes to make her marriage work. The star told Closer Weekly that one of the secrets to making a marriage work is "you have to like each other a lot." The 90-year-old also explained that compromise is key. "You don't necessarily have to like the same things. Because we certainly don't," she explained. "I don't play golf. I don't like to watch baseball ... and he loves to watch the Angels. But I do because I love him. And I like him. So I'll watch with him." She also revealed that her husband is supportive of her still-busy work schedule and that he "loves" what she does for a living.
Eden told People that she is "really lucky" to have a happy marriage in Hollywood. "Yes, I'm very happy," she said. "I think life, everything, has to work itself out. There's a reason for most things, and I can't wish for it."
But even a marriage made in heaven — or in a genie bottle — isn't always easy. In an earlier interview with Closer Weekly, Eden revealed that she puts herself in her husband's place when they are having a disagreement, and she thinks that's the key to the longevity of their marriage. "You should walk in the other person's shoes if you're having a little problem," she said. "Try to see their side of it. It's not easy! But try."