Alicia Keys Celebrates Winning The Voice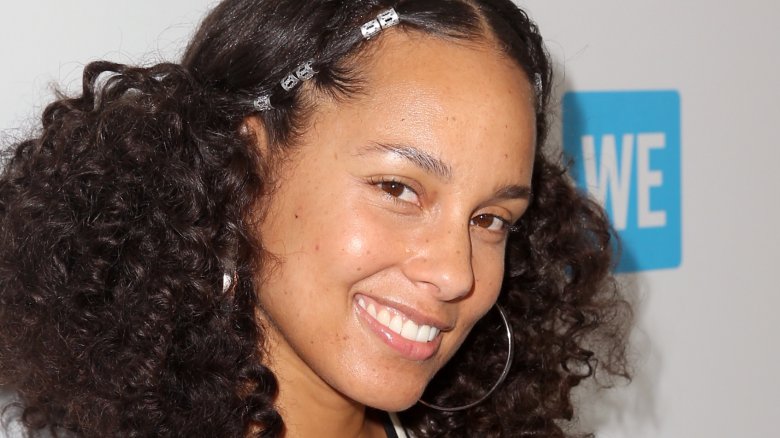 Getty Images
Alicia Keys is already a musical superstar, but now she can add reality show winner to her list of accolades—because last night her mentee, Chris Blue, took home the grand prize on The Voice. 
"I gotta be honest...it's a great dream of mine to put a whoopin' on Blake Shelton! I couldn't wait for the day!" the "Superwoman" singer told Entertainment Tonight. 
Keys also praised Lauren Duski, who came in second place. "Lauren is phenomenal. I'm so, so proud of everybody that was on that stage tonight. This whole season has been such a beautiful group of people, and Lauren is especially special, so it was wonderful to see [them all] up there together," she said, adding, "I am proud to be the winner of season 12."    
Of course, Keys knew the night really belonged to Chris Blue, who she said "is going to grow into one of the greats." 
"Chris just has a really uncanny ability [to] really perform to capacity no matter how much [pressure] he might be battling internally," the "Fallin" singer said, adding, "Somehow he gets out on that stage and he delivers in a way that's not only emotional, but powerful."
Blue echoed his mentor's glowing praise right back at her, telling Entertainment Weekly that she gave him some unforgettable advice. "One day, she pulled me, Stephanie [Rice], and Vanessa [Ferguson] aside and she said, 'Listen, you guys, don't go on stage and try to do it. Just be it. Because you're human beings, not human doings. Don't try to do anything, just be it.' And that's when the magic happens, when you just let it be. That's the best advice, man. I'll always remember that," he said. 
But Blue won't be relishing in his win for too long. He also told EW, "Listen, we won The Voice last night so that means today is a day we're gonna start working hard. Work starts right now. So friends, the album will come out really soon. We don't want to keep anyone waiting, and I'm eager to get to work!"
Perhaps he also picked up that humble attitude from his mentor, who told Today, that "she's just excited that America saw what [she] saw."